Pennsylvania
7 people shot in just over an hour in Philadelphia – NBC10 Philadelphia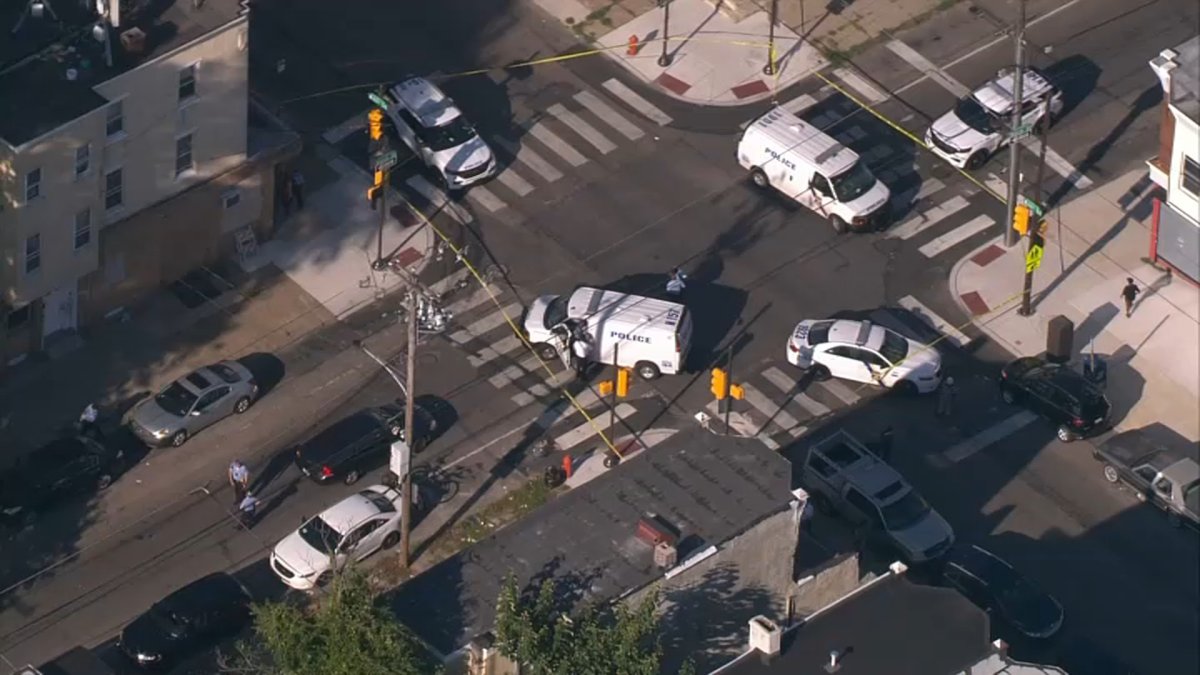 At least seven people were shot and killed in just over an hour in Philadelphia on Tuesday afternoon, underscoring the rampant gun violence the city has faced this summer.
Between 3:35 and 4:50 p.m., police said seven people were injured or killed in shootings in four different areas of Philadelphia.
Investigators said four people were injured in a shooting at 60th and Race Street in West Philadelphia around 4:48 p.m.
The man, in his 30s, was shot six times throughout his body and his condition at the hospital is unknown, police said. A man in his 50s is in critical condition after being shot twice in the groin. The other two men, aged in their 30s and 60s, were stable after suffering extremity injuries.
Philadelphia Police Capt. John Walker said the shooter approached the corner and began shooting at the victims.
A North Philadelphia man has died after being shot multiple times in the head, police said. It happened in the 1800 block of North Ringgold Street around 4:12 p.m
Police said they found the 31-year-old victim lying face down in the street. Investigators believe the gunman approached him and opened fire after an argument that led to a fight.
Police said a 40-year-old man was shot in the leg in the 6600 block of Lebanon Avenue in Overbrook at about 3:37 p.m. He was taken to the hospital, where he is listed in stable condition.
In Kensington, a man was critically injured when he was shot in the 200 block of East Wishart Street near Ella Street and Allegheny Avenue around 4:30 p.m., police told NBC10. A 27-year-old man was shot four times in the arm and once in the back.
No one was arrested in any of the shootings, police said.
At least 350 people have died in Philadelphia since Tuesday. according to police. This is 1% more than last year, which was the deadliest in history.
There are additional resources for individuals or communities who have experienced gun violence in Philadelphia. More information can be found here.
https://www.nbcphiladelphia.com/news/local/7-people-shot-in-less-than-an-hour-in-philadelphia/3343204/