Business
A bookstore has opened in the Trone Library Local news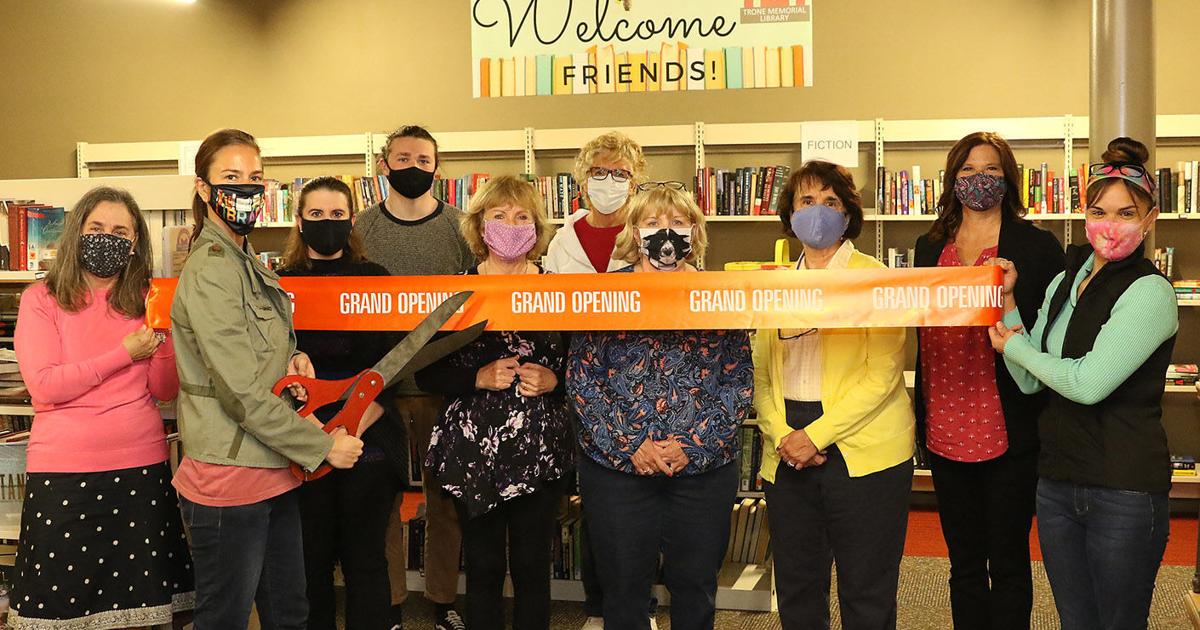 The ribbon-cutting ceremony on Monday marked the grand opening of a bookstore at the Jean Barnet Memorial Library of the Throne of East Berlin.
Opening hours – Saturday and Monday from 11.30 to 15.30
According to the release, the bookstore offers a wide selection of literature, children's books, puzzles, DVDs and other media in the newly renovated basement of the library at Locust St., 105.
According to the release, each item in the store costs $ 2 or less, and the proceeds are used to fund library activities and acquisitions.
It is expected that from May 1, the bookstore will start accepting donations in limited quantities.
Interested visitors can apply to join members of the library, a group dedicated to serving the larger community by supporting and promoting the library, the release said.
"We are full of energy and ready to show you our wonderful bookstore," said Cindy Graves, bookstore coordinator. "If we had more volunteers, we could work more days. I hope you will think about joining our team. "
Information about library friends and special events and sales is available on Facebook and Instagram. Information on volunteering is available at tronefriends@adamslibrary.org.
All customers require masks and social distancing.
https://www.gettysburgtimes.com/news/local/article_6a799d16-f7f9-5802-b2b1-e91432ed7848.html