Pennsylvania
A local farmer creates flavored links to support efforts to help Ukraine Local news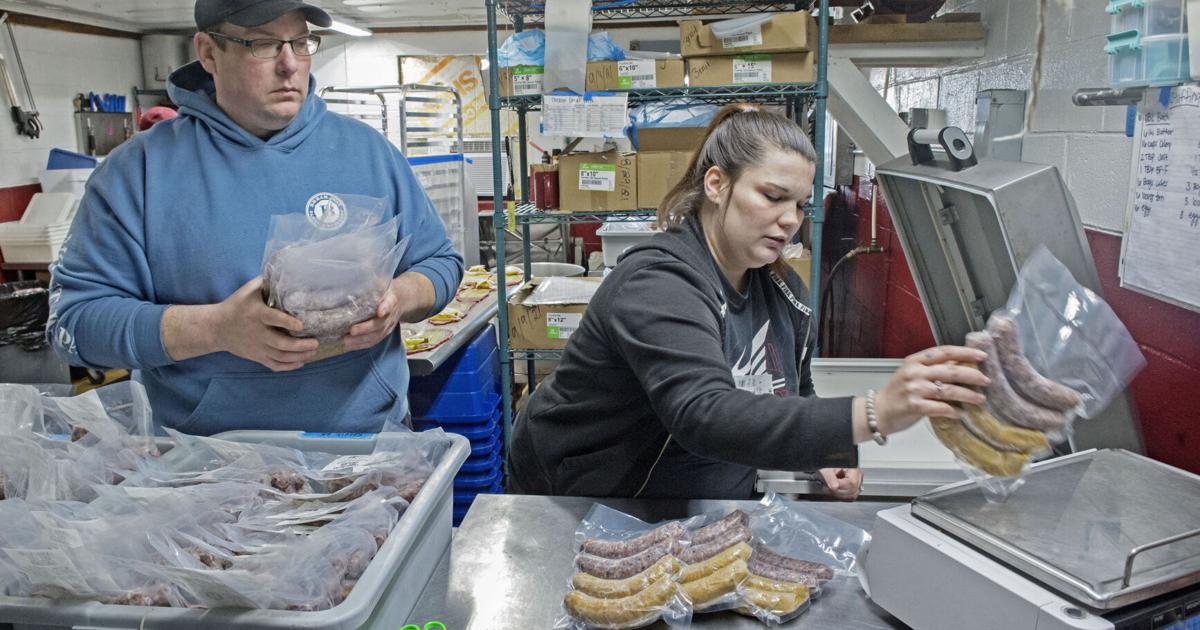 A farmer in Lancaster County has found a way to support refugees fleeing the Russian invasion of Ukraine.
Nate Thomas, owner of Breakaway Farms & Butchery in Mount Joy, eager to socialize with others at the table while enjoying nutritious food, produces two new flavors of sausages – one "blue" and one "yellow" – made from ingredients. imitating the colors of the Ukrainian flag.
"We have a small craft operation, but I started thinking about the situation in Ukraine and how we could start a dialogue to make people think about how they can influence change. I tried to come up with practical ideas, and that's what worked, "said Thomas.
Thomas and his team will produce about 100 pounds of blueberry sausages and Ukrainian sausages every week.
"Blue" sausage Savory Blueberry flavored with roasted fennel seeds, ginger and sage. It is sweetened with maple syrup and can be served as a sausage for breakfast or dinner.
"Yellow" Ukrainian pilaf is a pork sausage made of yellow rice and carrots, seasoned with cumin, coriander, garlic, chili powder, paprika and turmeric.
Sausages will be available for $ 15 a pound with two yellow and two blue sausages per pack at Lancaster Central Market in downtown Lancaster, Easton Farm Market in Northampton County, Emmaus Farm Market in Lehigh County and Breakaway Butcher Farm. All proceeds will go to help Ukraine.
Thomas said he is in the process of identifying organizations that have a direct impact on refugees and that help refugees leaving Ukraine.
"We are donating materials and manpower and will do so for as long as necessary. My goal is to make people think about the situation in Ukraine and support these efforts to help refugees. We can all help with something, "Thomas said.
https://lancasteronline.com/news/local/local-farmer-creates-flavored-links-to-support-relief-efforts-for-ukraine/article_1df517ba-a0af-11ec-a88a-bb1b642fd771.html