Lifestyle
A lost childhood friend showed her the other side of life [I Know a Story column] | Nostalgia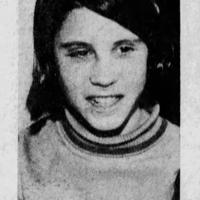 I grew up in Millersville in the 1960s. I think growing up on a college campus gave me extra experience that I wouldn't have otherwise. My family – parents, two brothers and I – lived on North Duke Street. We lived at the top of the hill, which was great when the street was closed for sledding in the winter. But not much when everyone else is at the bottom of the hill, and my family had spot lunches.
My first memory of a best friend was my neighbor. Her family was a Bachelor, and Joanna's middle daughter was my best friend. Her father, Jack, will become president of LNP (predecessor of LNP Media Group, publisher of LNP | LancasterOnline). I was getting fools because my dad was also Jack and they were coming home around the same time.
"Hello, Jack." "Hello, Jack." I loved these exchanges. Unfortunately, Joanni moved when I was about 6 years old, so I had to find a new friend who was next. I found that best friend, Katie Jacobelli, at the bottom of the hill. At school she was a year older than me.
We attended Millersville Lab School. It became Byerly Hall and is now called Susan P. Luek Hall. This is an old brick building next to the stadium.
We had to walk down West Frederick Street past Bill Miller's garage on the right side of the street; candy for us kids. We passed Dibert's barber shop on the left, Ratt's grocery store on the right, the creepy old Victorian house on the left, then left on North George Street and crossed the road where Old Maine used to be. The whole absence was about one mile. We didn't have buses, so we walked, and the girls had to wear dresses or skirts to school. Thank God we were allowed to wear snow pants in the winter that had to be taken off when we got into the room. We were told we should never go shortcut across campus.
Katie and I went and did it all together. Around 1965, Katie introduced me to her friend from her class, Elin. I probably would never have met Elin if it weren't for Katie. Elin was the daughter of the president of Millersville College, Dr. Robert A. Christie, who was president in 1965-68.
Elin opened to me a world different from mine. You see, our house was a small brick house on North Duke Street, and behind it were only fields. Children in the neighborhood ran barefoot everywhere in the summer, and only "school shoes" were worn in the fall. We played hide-and-seek in the cemetery behind Grace Church, rode bicycles, played in the mud, dared to touch the cow fence and dodged the cow pies – and we were almost never under adult supervision.
Then I met the world of Elin through Katie. Katie and Elin were kind enough to take me with them on their adventures. I am now allowed on campus. We played hide and seek in the president's residence, which was a mansion for me – floor to floor to hide. The biggest surprise for me was Elin's bedroom. It was so big, with a four-poster bed and a white bookshelf where every secret of Nancy Drew was kept with yellow thorns on the shelves. I was very curious that Elin called her parents by name. She seemed so refined to me. We swam in the middle of winter at Brooks Hall; the only thing I ever swam was in the Lions Club pool in the summer, which had just been built at the time. Also in the winter we skated on the pond. Everyone laced skates: girls in white skates and boys in black. The walk over the pond was then an arch, and one could ride from one side to the other while riding under the arch.
It seemed that one side of the pond always remained unfrozen so that the ducks could swim in it, and the boys always made fun of each other who could get closer to the thin ice. I think Merle Wade ended up in the pond more than most. In the summer we bought tennis rackets and tried to play tennis near Brooks Hall. Needless to say, our only goal was to try to get through the net. Elin and Katie weren't very athletic and gave up before I gave up. Then we went down to the pond and watched the newly acquired graceful white swans swim. They were not friendly birds. We dared each other to feed them large leaves of plantain, which was found on the shores of the pond. They loved this stuff. We saved bread and threw it in the pond, and the fish threw them away. Or we grind crackers and throw them in the pond. We learned that fish are not picky.
Dutcher Hall was a place for fun because there was always a lot of energy in it. We crept up the stairs to the second floor, where loud music, a long dining table and tables and chairs were everywhere. We took the nickname The Rat Race, which seemed electric – like the place. One day I was invited to Elin's birthday party. Everyone was dressed in chic clothes and we wore the best Sunday shoes. I was thrilled with the cake I bought at the store. There were big red roses, enough for everyone. My mother always made our cakes.
At that time, the newest and most brilliant building was being built – the Ganser Library. The best place in that building was the stairwell. We would climb to the top, look over the edge and throw pennies and paper, and, yes, we would spit. Then we would rush to the bottom to see the result of our nonsense.
As always, times change over time.
As a child, you are not always fully aware of everything that happens to adults. But here and there you hear a little. The college had problems, and I think the old trustees weren't entirely happy with the young groundbreaking Dr. Christie. He eventually resigned and they moved to Bridgeport, Connecticut.
Shortly afterwards, Katie also walked away. In my short 8-year life I have lost three best friends.
I would find new friends like all children.
Two years after they all moved, my mother told me the sad news: Christy's family was traveling, and their plane crashed on May 26, 1970, in British Honduras. They all died. Robert A. Christie was 46, Elin was 12, and Thomas was 10. Sally's mother was not found immediately, but later she was found, her age was not specified.
I tried to find information about the family, but the only thing I was able to find, apart from the accident, were things related to my father's work. I really wanted to find a photo of the family, because the memories fade.
I wanted to write this excerpt when the next anniversary of their deaths comes and goes, and to remember those three energetic little girls who once roamed the University of Millersville – and especially to honor my friend Elin. There is a plaque in memory of Christ on campus. So if you have the opportunity to walk around the area, think of Elin. I can tell you she would be something if she had a chance.
The author lives in the town of West Hampfield.
If you know an interesting story, please write it in 600 words or less and send Mary Ellen Wright, LNP Editorial Office, Mailbox 1328, Lancaster, Pennsylvania, 17608-1328, by email features@lnpnews.com. Enter your phone number and the name of the city in which you live.
https://lancasteronline.com/features/yesteryear/nostalgia/a-lost-childhood-friend-had-shown-her-a-different-side-of-life-i-know-a/article_69d42b20-d2fb-11ec-a480-c359b26a93fc.html