Pennsylvania
A retrial of Kenyatta Johnson and co-defendants is scheduled for September Local news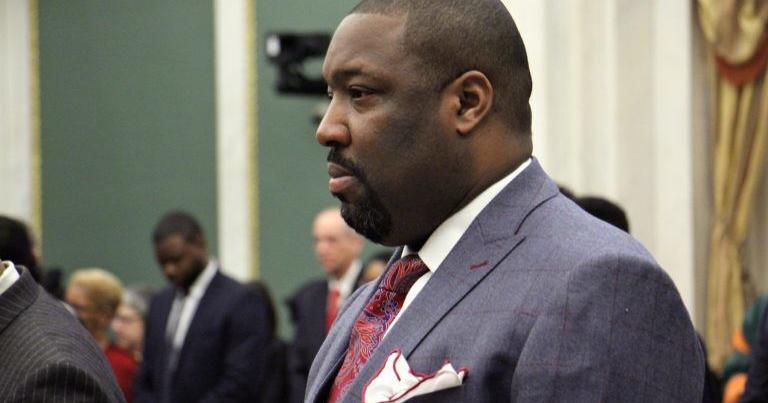 Philadelphia City Council member Kenyatta Johnson and three co-defendants on federal bribery charges are scheduled to reconsider this fall, five months after U.S. District Judge Gerald A. McHugh announced the error after a jury remained in the jury.
According to court documents, the selection of jurors for the second trial of Johnson is due to begin on September 28. McHugh will preside over the case again.
"We are very disappointed with the government's decision. We think it's a pity and it's questionable, "said Patrick Egan, Johnson's lawyer. "There is no evidence to support the government's case."
The government declined to comment.
Prosecutors say Johnson took nearly $ 67,000 in bribes from Universal Companies in exchange for a pair of political services that benefited a well-known nonprofit organization co-founded by music legend Kenny Gamble and his wife.
Both services allegedly included land owned by Universal, a developer and operator of charter schools, in Johnson County, including the historic Royal Theater on South Street.
The government also claims that Universal received Johnson's bribe money by hiding it as payments to a consulting firm run by his wife and co-defendant Don Chavus. Prosecutors say Chavus has done "very little" work for the company to prove otherwise.
Former Universal CEO Abdur Rahim Islam and former CFO Shahid Dawan are charged along with the couple.
Islamic lawyer David Leigai declined to comment.
McHugh announced the mistake after the jury pondered for about 25 hours and was unable to reach a verdict.
During the 10 days of testimony, the government presented a number of emails and financial documents, interviewing nearly 20 witnesses. The list includes current and former Universal employees, renowned Philadelphia developer Carl Dranoff and school principal William Height.
None of the four defendants testified.
Prosecutors spent most of their case trying to prove that Chavus 'consulting contract with Universal was a charade in the service of a bribery scheme. And that Universal and Johnson were motivated by financial difficulties.
Lawyers refused to do so, mostly during cross-examination of state witnesses.
They argued that Chaus's contract with Universal was legal and that neither Johnson nor the nonprofit had any motivation, financial or otherwise, to participate in the bribery scheme, in part because Johnson and Universal had a history of "mutual support."
Originally this story appeared on WYY.org.
https://www.phillytrib.com/news/local_news/september-retrial-set-for-kenyatta-johnson-and-co-defendants/article_197ecf98-dbc7-11ec-b20b-5b7cb632c0f1.html