Pennsylvania
Art groups are urging Philly to help with pandemic remedies Local news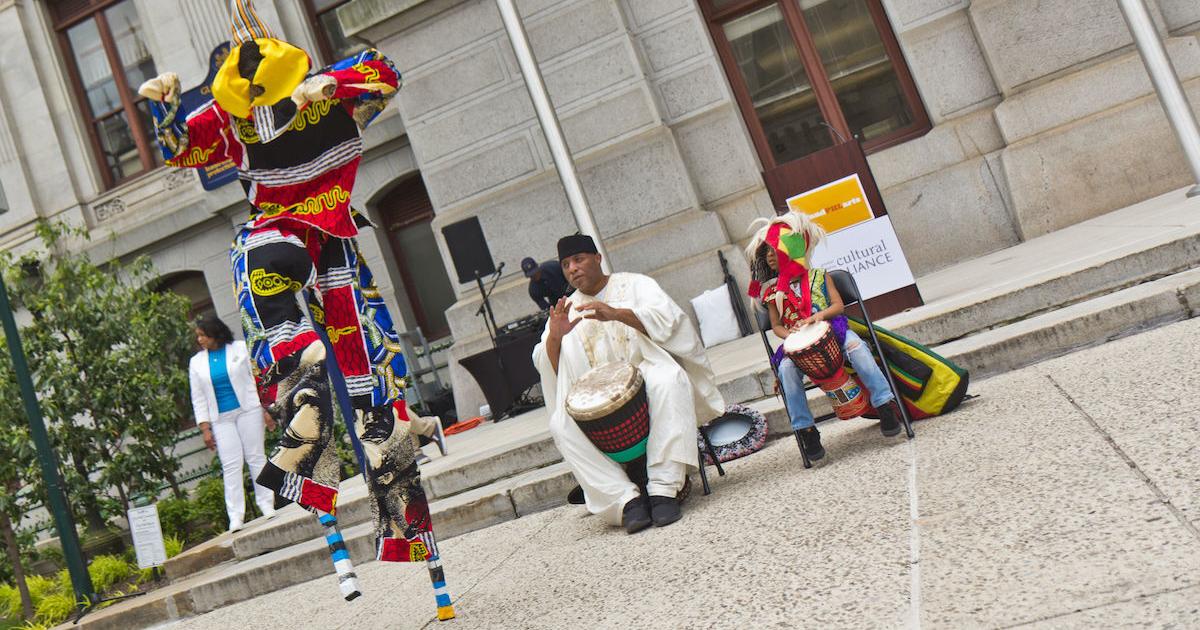 Performances on the sidewalk in the town hall on Wednesday had a specific purpose. Arts and culture groups came together to call for more funding from the Philly budget.
Performers from drummers and jugglers to artists gathered at the city center to show where the city's art and culture grants are headed.
The groups are asking for additional funding, including $ 1 million in extra money from the cultural fund to give to groups in particular need. The request also includes $ 4 million in money to organizations and institutions owned and operated by the city to cover their operating costs.
Patricia Wilson Aden of the Philadelphia Cultural Alliance said the $ 6.2 million they are asking for is "the minimum investment required. It's essentially a drop in the bucket for the city's total budget, which is more than $ 5.8 billion. So if you're talking about $ 6 million, that's less than 1%. " She also pointed to the $ 800 million U.S. rescue funds that are available. "We all understand that there should be a fund for a rainy day, but we believe it will be a resource that will be very well spent."
Poet Denise Foreman also spoke with representatives of the art community and said that funding for art and cultural organizations in Philadelphia should be without a fight.
"Art is what feeds our spirit, it is that when things make sense, it creates community. We no longer ask; we need to fully fund the arts. "
David Acosta is the artistic director of Casa de Duende, a group that commissions, oversees and produces art exhibitions and performances with contemporary artists. The focus of the group is the social significance of art. He said groups like him could stretch small grants.
"These grants really, you know, help support some of the small art organizations in the city, the most diverse both in terms of just the population and in terms of medium and artistic performance. And we are diverse because we cover all parts of the city, "Acosta said.
Board member Derek Green was at the rally and said: "Every year we go to this dance where the administration cuts art and culture. We return the money to the budget. And then next year again cut the budget of artistic and cultural groups. And we returned the money. "
Green added that artistic and cultural groups are a means of deterring violence, which is very important at a time when the city is struggling with the problem of violence across the city.
He said the city's art and culture act as a magnet that brings people back to Philadelphia from outside the city and from the suburbs.
This article first appeared on WYY.org.
https://www.phillytrib.com/news/local_news/arts-groups-call-on-philly-to-help-out-with-pandemic-relief-funds/article_a0c67cfa-82f7-5280-8330-0cb4647d3a4d.html