Uncategorized
Back in the day: Easter was as sweet as candy Back in the day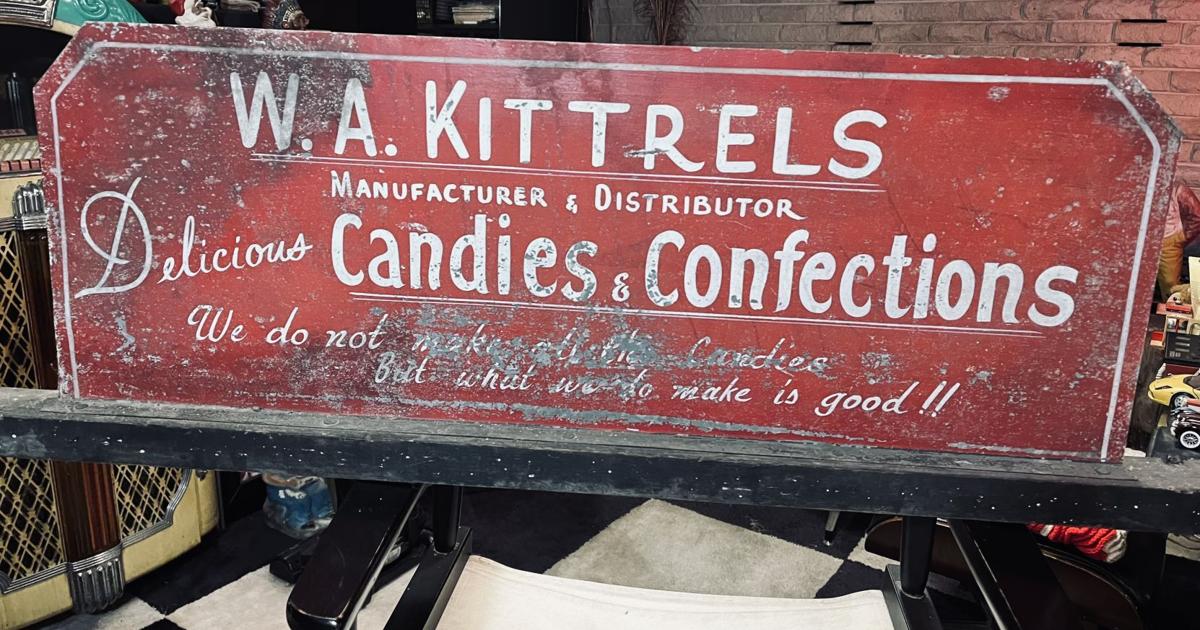 People who know me know about my love of candy. At a pharmacy near where I live, there is a candy department that takes me back to the past. In the offices of The Tribune, staff treat me to a variety of sweets. My sister regularly puts aside candy for me from the containers she keeps on the coffee table in her house. When I go to my city tax office to pay property taxes, I am regularly offered candy because they know about my "sweet".
During my student years, my love of candy was reflected in the name of my "little brothers," as the Kappa Alpha Psi Scrollers Club, Fraternity, Inc. called me. We all had special names and I was Sweet Daddy Lollipop, Candy Man for Scroller members. As you may have guessed, they showered me with candy.
On Sundays, when I come to church early, my pastor often invites me to his "office," where he showers me with candy. Even church members will bring me packets of candy. Not forgetting the true meaning of this holy day, my love of candy and Easter are inseparable. So Easter always brings me back to the candies that many of us crave. So today I'm focusing on the candies I've loved and enjoyed since.
If you have an Easter basket in your house today, the memories of your favorite candies are sure to come to mind. As a child, Easter was not Easter without a new outfit, church attendance, an Easter dinner and an Easter basket with lots of candy. You may remember that our Easter baskets were purchased empty and filled with candy by those we considered the Easter Bunny. Today's Easter baskets are plastic ones that are purchased pre-filled and are usually sent to the trash as soon as the Easter season is over. Our baskets were then wicker and served for years and were used year after year.
As a kid, my favorite candies for Easter or any other day were Mike and Ike. Every time I went to the next store, I had to buy a box of Mike and Ike. Although technically it's jelly, as a kid I didn't think it was jelly; for me it was just a chewy, oblong candy with different flavors such as cherry, orange, lime, lemon, strawberry as well; pineapple and grapes. As I got older, I continued to enjoy Mike and Ike, but switched to my favorite candy today – traditional jelly. Now I love jellies, especially reds. If you want to be special, treat me to a bag of jelly; not an expensive type, but relatively inexpensive bags, as they seem to taste better. In recent years, Snickers has topped my list of most coveted candies. I know that candy lovers have their favorite candies. Corn candy is definitely on someone's list. And what about Smarties, Keith Kat's miniatures, fondant, pins, pockets, peanut gum, lollipops, licorice candy and Candy Buttons? You may remember this candy when you tore off small buttons from a strip of paper to eat. I know it evokes fond memories. Some of you loved bars or small boxes of candy and preferred Baby Ruth, Oh Henry, Good 'n Plenty, Tootsie Roll, Dots, Mary Jane, Reese's, Hershey Bars, Milky Way and Three Musketeers. For me, although I loved Mounds and Almond Joy candies, they were too expensive for me, so I rarely bought them.
The two candies I didn't like the most were Peeps Marshmallow Chicks, which were mostly Easter candies, and Juicy Fruits, which tasted weak or had no taste at all and worked poorly on teeth. I'm told that peeps taste much better when they're stale. However, the trip to the movies usually ended with the purchase of Turkish Tuffy or Sugar Daddy. If you remember, these two items continued, sucking them throughout the film. For many other than popcorn, at the time they were favorite movies.
Any thought of candy resurrects memories of the center of my Easter basket as a child, where there would be a huge chocolate Easter egg. My father, who spent part of his life making candy, made some of the best chocolate Easter eggs. What made his chocolate eggs so special is the real coconut that filled the eggs. Just try to find one of these eggs today.
You may ask how and when I developed a love of candy. Well, the chocolate Easter egg I just mentioned has to do with my love of candy. I was about four years old when my father developed an entrepreneurial spirit and got into candy. He created and produced fine candies, mostly chocolate and fudge, but his adventures were short-lived as the color of his skin made it difficult to sell his products to white establishments. Using the white "transition between", he did move some products, but the profits were not enough to survive his business. However, this experience left me with fond memories and a love of candy. So Easter always evokes memories of candy from the past.
So while the COVID pandemic may have eliminated your Easter service, left you without a new Easter cap, ruled out your Easter parade, and limited the nature of your Easter dinner, hopefully you had a basket or bowl of candy to make this Easter have some resemblance to Easter of the past because you had a lot of candies that you loved and that you remembered from that day.
Alonso Kittrell can be reached at backintheday@phillytrib.com or The Philadelphia Tribune, Back In The Day, 520 South 16th Street, Philadelphia, PA 19146 The views expressed in this column are not necessarily the views of The Philadelphia Tribune.