Business
Black Enterprise Summit has arrived in Philadelphia Business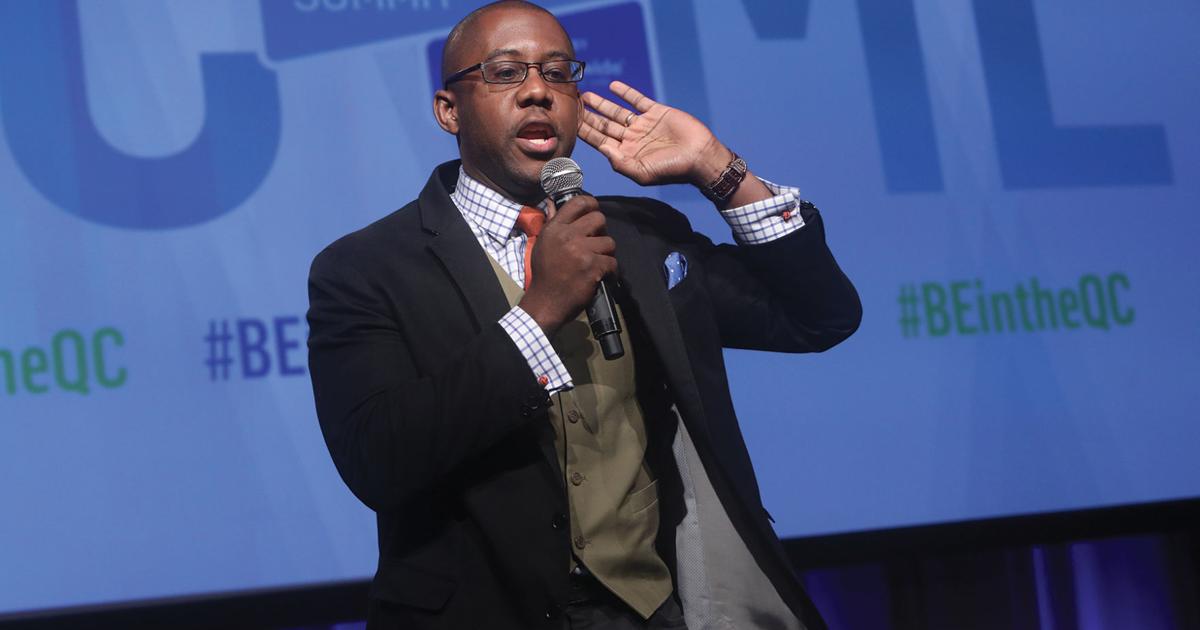 Following a successful virtual event in 2021 due to the COVID-19 Summit of Black Enterprise Entrepreneurs will be held in person this week in Philadelphia at the Pennsylvania Convention Center. The summit is the largest conference for black businesses, founders and wealth creators.
"We are excited to return to the Entrepreneurship Summit as a unique personal experience with all the most enduring and valuable elements of a premiere national event," says Earl Butch CEO Earl Graves Jr. "Black Enterprise is more than ever committed to our 50-year legacy as the No. 1 champion in black entrepreneurship to create black wealth."
The main headliner of the three-day event will be a discussion with hip-hop mogul, actor, producer, businessman and founder of No Limit Records Percy "Master P" Miller, led by Graves Jr.
The purpose of the summit is to provide access to the connections, capital, experience, ideas and inspiration that are created and sought by black business owners needed to generate income, build companies and create wealth. The summit will also feature exciting classes, workshops and individual business coaching designed for entrepreneurs to help expand their networks and position their companies for growth and development.
In addition, the urgency of the Entrepreneurship Summit is growing in response to the imbalances identified by the global coronavirus pandemic and the renewed sense of urgency to invest in black entrepreneurship and close the racial divide in America's wealth.
Participants can count on many speakers, including: Glamazon Beauty Cosmetics founder and former supermodel Kim Baker; Wieden + Kennedy New York Chief Strategy Officer Dr. Marcus Collins; founder of Maconomics Ross Mack; SmartHustle.com Founder and CEO Ramon Ray; Founder of Buttah Skin Dorion Renaud; CEO of Lobos 1707 Tequila Dia Sims and many others.
Philadelphia will also be represented by Uncle Bobby's coffee shop and bookstore founder Dr. Mark Lamont Hill, FBF Body founder and CEO Zakia Blain, Forbes senior executive vice president and founder of For (bes) the Culture Rashad Lambert, Milan Di Rouge. Founder Milan Harris and founder of Global Women in Media Daniel P. Jeter.
Jeter, a native of Mount Airy, will moderate a session called "Build, Expand and Run a Million Dollar Firm."
"Today, it's easier for black entrepreneurs to become millionaires than ever before," says Jeter. "With the right mindset, strategy and access to the environment, anyone can build a business millionaire, and that's what my discussion is about. Giving participants a game to prosper and create heritage to change the trajectory of our communities. "
Other summit meetings include: using a billion-dollar industry, money for content: how to make money in a community of creators, navigating supply chain issues, understanding the metaworld to grow your business, and more.
During the second day of the summit, several outstanding black-owned companies will celebrate the Entrepreneurs Summit Awards hosted by journalist Jacques Reed and will be the inaugural presentation of the Earl Graves Senior Visionary Award to President and CEO Suzanne Shank and Chairman Christopher William. investment bank Seibert Williams Shank & Co. LLC. Graves Sr., who passed away in 2020, founded Black Enterprise Magazine in 1970.
"All of the award-winning Entrepreneurship Summit participants represent the genius, resilience and excellence that are the legacy of black entrepreneurship in America," said Derek T. Dingle, executive vice president of Black Enterprise and content director.
Other recipients: Teenager of the Year – Trey Brown, founder and CEO of SPERGO, a clothing brand headquartered in Philadelphia; Community Champion of the Year – Derrick Hayes, President and CEO of Big Dave's Cheesesteaks; and Business Destroyer of the Year – Kimberly McGlone, Ph.D., founder of Grant Blvd.
https://www.phillytrib.com/news/business/black-enterprise-summit-comes-to-philadelphia/article_c992a78c-9641-536e-b142-810665387b3c.html