Pennsylvania
Branch Unions Demonstrate Skill and Efforts to Improve Diversity at Open House | Local news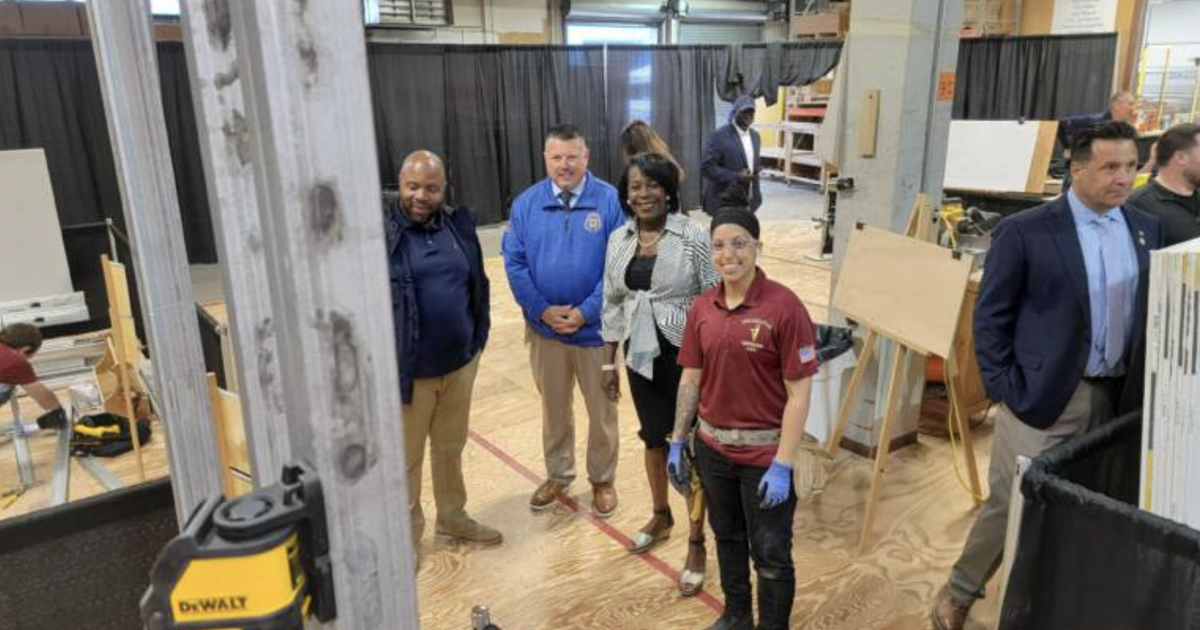 The Open Day in Northeast Philadelphia gave young students of construction professions the opportunity to showcase their work and highlighted the efforts of unions to diversify their membership.
The background for the event was the Carpenters 'Training Center, and some political leaders conducted a tour of the students' work. Among them was Priscilla Torres, who admits to doing unconventional work.
"I'm definitely one of the few girls who has a lot of time," Torres said. "It's nice to prove that girls are capable of everything that guys can do."
Torres said she was not created for traditional office work, adding that working with her hands and standing for a long time is the perfect career for her.
Another student, Miles Collier, is a sophomore in a four-year program. He sanded the newly painted walls to show the contrast between wood and paint. He believes that the diversity of construction professions is increasing.
"I never think about color so much. When I do this trade, I mostly think about how to do it. That's a lot of brotherhood. "
Collier hopes to continue his studies and eventually become a member of the construction professions.
The apprenticeship program is a way to give people a life-sustaining job, said Ryan Boyer, who was elected to head the Building Council after the resignation of longtime union official John Dagherty.
"Once they finish here, they finish their apprenticeship, they're apprentices," Boyer said. The skills they learn are in high demand in construction across the city, he said.
Unlike most higher education, "there is no debt. You have fully paid medical care and pension. The unions cannot be defeated, "Boer said.
This article first appeared on WYY.org.
https://www.phillytrib.com/news/local_news/philly-trades-unions-show-off-skill-and-efforts-to-improve-diversity-at-open-house/article_dcd9f868-cf0c-11ec-8be4-6f00da2d5455.html