Business
Buying a new car? Prepare for over $10K in annual cost of ownership | Business news
The annual cost of owning and operating a new car rose nearly 11% last year to $10,728 — or $894 a month — according to AAA's Your Driving Costs study.
That's a significant increase from 2021, when it cost about $9,666 to buy a new car, or $805 a month. Costs typically don't rise this dramatically year-over-year, with annual new car ownership costs rising 5% in 2021 compared to 2020, according to AAA.
The cost estimate in the 2022 study doesn't include a monthly principal payment for those taking out a loan, so drivers will need to make sure they budget for full cost of car ownership when buying a new car.
Why does a new car cost more?
Not surprisingly, the AAA report named fuel prices as the main culprit for this year's skyrocketing growth. Gasoline prices rose steadily for more than a year before peaking in June at an average of more than $5 a gallon, and U.S. drivers will spend up to $562 billion on gas this year — double what they spent on gas in 2020. Rising gas prices are being fueled by general inflation, as well as supply chain impacts from Russia's invasion of Ukraine.
According to the Bureau of Labor Statistics, the cost of all goods and services in the US rose 8.5% year-over-year, and gas prices rose a whopping 44% over the same period. National pump prices fell to an average of $3.95 per gallon (regular unleaded), still well above $3.18 per gallon in August 2021.
The AAA report, released Aug. 11, projects an average fuel price of 17.99 cents per mile, or about $3.99 per gallon, based on the weighted average cost of gas for the first five months of 2022. Gasoline prices have continued to rise since the report was released (and remain volatile), and AAA said in a press release that the cost of owning a new car in 2022 could be higher than the report's estimates.
Additional factors affecting costs
Fuel prices per mile vary greatly by vehicle type, of course, from 12.51 cents per mile for a small sedan to 24.63 cents for a half-ton pickup truck. Where you live also matters, with current average prices ranging from a low of $3.46 per gallon in Texas to $5.37 per gallon in California.
AAA ranked the 45 best-selling midsize cars in six categories. While insurance prices rose significantly in 2022, other ownership costs rose more modestly:
Depreciation: $3,900 per year ($3,656 in 2021).
Finances: $712 per year ($658 in 2021).
Fuel: 17.99 cents per mile (10.72 cents per mile in 2021).
Insurance: $1,588 per year ($1,342 in 2021).
License, registration and taxes: $675 per year ($669 in 2021).
Maintenance, repairs and tires: 9.68 cents per mile (9.55 cents per mile in 2021).
The average manufacturer's suggested retail price — or MSRP — for a new car is $33,301 in 2022, up from $32,903 in 2021, according to AAA. The study assumed that the vehicles would be driven approximately 15,000 miles per year and would remain owned for five years.
How can I save money on owning a new car?
Drivers who prefer a new car to a used one can consider switching to an electric car or a hybrid car. AAA estimates that it will cost about $600 a year to charge an electric car, compared to $2,100 a year to fill up a gas tank. Of course, electric cars are often expensive, so make sure that the fuel economy is not outweighed by the overall cost of the car.
You can also download a gas additionsuch as GasBuddy or Upside to help you find the most affordable gas in your area.
Overall, a small gas-powered sedan has the cheapest cost of ownership at 54.56 cents per mile, compared to 60.32 cents for an electric vehicle and 64.61 cents for a hybrid, according to the AAA study. A half-ton pickup tops the list at 86.21 cents per mile.
You can also check for cheaper insurance rates. A 2017 NerdWallet Poll found that about 43% of insured drivers didn't buy new insurance for at least a year, even though shopping around for better deals could save them up to $400 a year.
5 cars that are easy on the wallet
Nissan Versa
Updated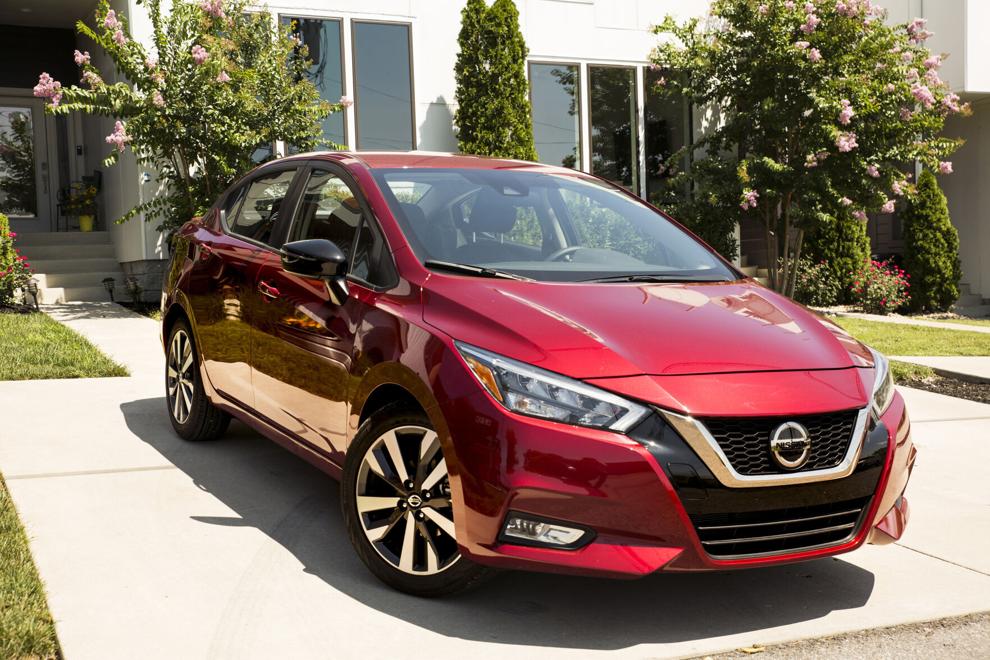 Those who can't stretch $20,000 but want a new, reliable and fuel-efficient car should consider the 2022 Nissan Versa. Despite its small footprint, the Versa offers excellent passenger space and a spacious trunk. Driving aids such as forward collision warning and lane departure warning are standard. The Nissan Zero Gravity seats are ergonomic, though some of our editors found them lacking in lumbar support.
The Versa feels well built and can even be fun to drive – just don't expect much in the way of acceleration. In addition to a price tag that leaves room for options, Versa buyers will save an EPA-estimated 35 mpg on gas mileage. (We averaged 41 mpg on our evaluation route.)
Starting price: $16,675
Kia Soul
Updated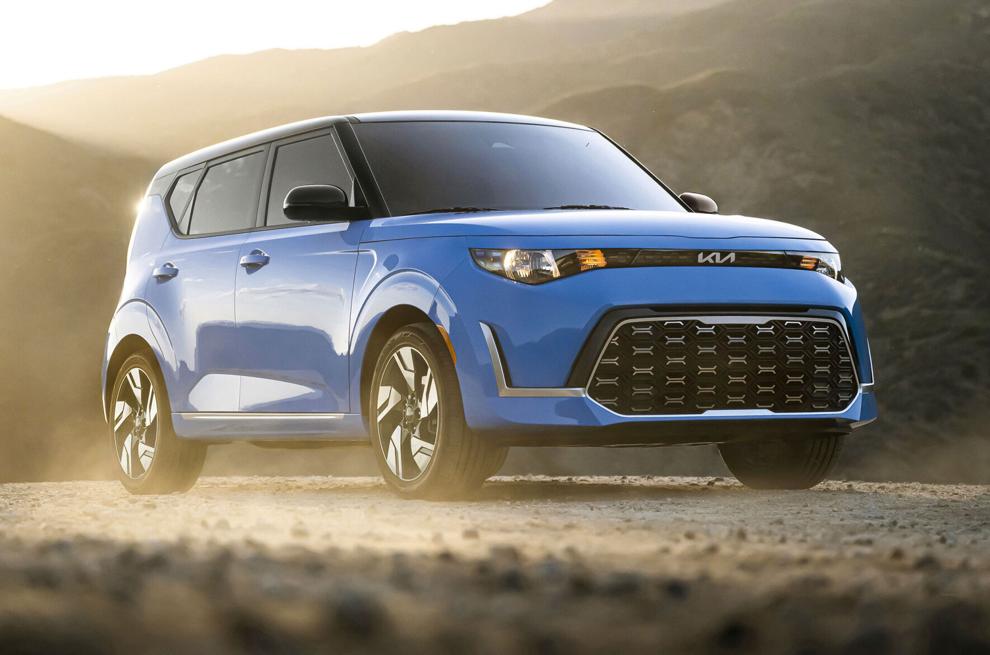 Want a more practical shape? 2023 year Kia Soul is one of the few well-reviewed inexpensive hatchbacks on sale. With car-like handling and SUV-like interior dimensions, the Soul is attractive overall. The standard 2.0-liter engine is peppy for city driving, although detour maneuvers require some forethought. A continuously variable transmission simulates an automatic gear shift, eliminating the usual humming noise. Handling is on par with sportier rivals thanks to balanced steering and controlled body roll.
The Soul's boxy exterior provides easy ingress and egress and plenty of headroom for passengers. Standard Apple CarPlay and Android Auto are available via the easy-to-use touchscreen. The EPA rates its fuel economy at 30 mpg, though we only got 26.8 mpg during testing.
Starting price: $21,085
Hyundai Venue
Updated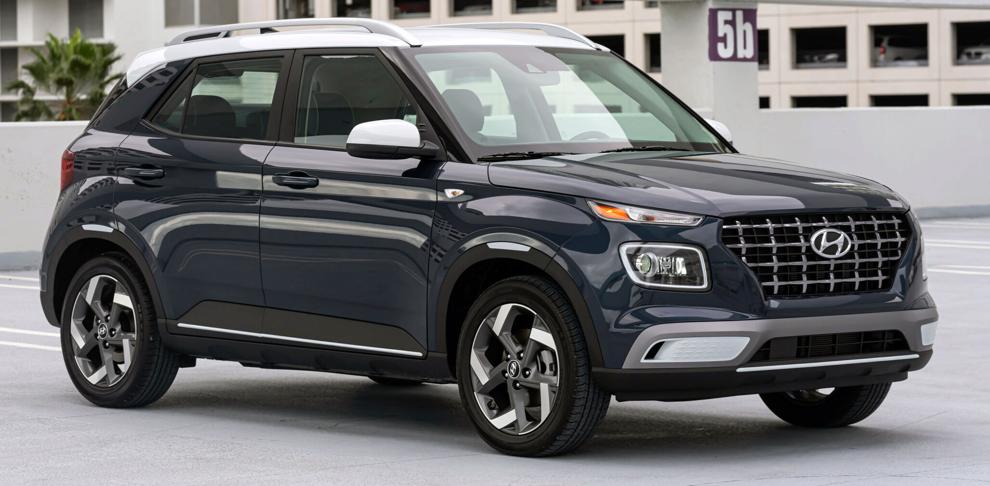 The line between hatchback and SUV can sometimes be thin, with only front-wheel drive Hyundai Venue is between them. While the Venue's ground clearance is comparable to other small SUVs, the Venue does not have all-wheel drive as an option. Still, at just over $20,000, the Venue is one of the cheapest ways to break into the hottest segment.
An 8-inch touchscreen with Apple CarPlay, Android Auto and navigation is standard and easy to operate. Considering its small size, the venue is impressive for passengers and cargo. Seat and ride comfort is excellent for the segment and power is adequate. The EPA rates the 2022 Venue at 31 mpg combined, but we averaged 29 mpg in our driving cycle.
Starting price: $20,295
Subaru Impreza
Updated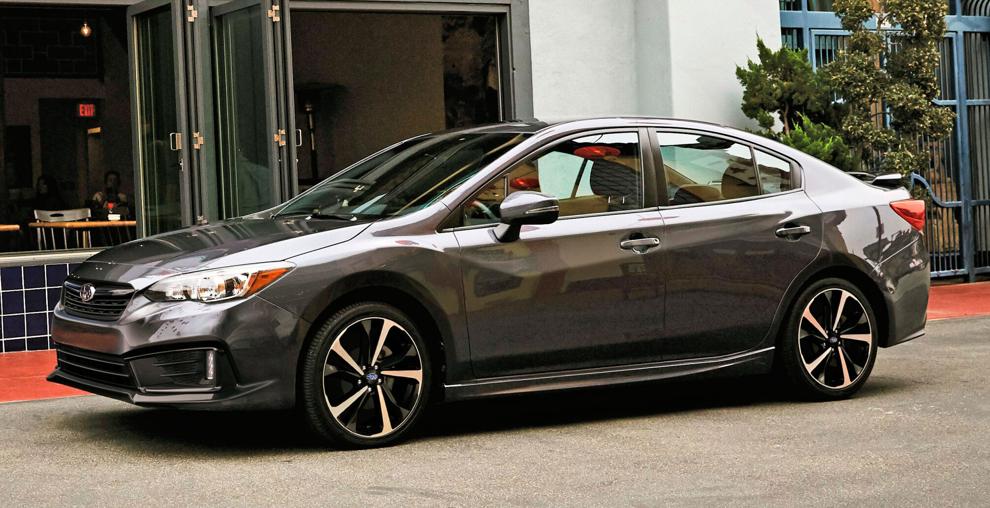 Just because sedans are mostly front-wheel drive doesn't mean all-wheel drive is out of reach. 2022 year Subaru Impreza it's the least expensive way to get an all-weather all-wheel drive warranty on a sedan or hatchback. With a comfortable, spacious cabin and intuitive technology, the Impreza treats passengers well.
Steering and handling are good, although lackluster acceleration and a humming CVT reduce driving feel. Standard driving aids such as adaptive cruise control, blind spot monitoring and lane keeping assist provide convenience and confidence. CVT-equipped Impreza sedans are EPA-estimated at 32 mpg in combined city and highway driving. Unfortunately, we struggled to average even 28 mpg.
Starting price: $20,290
Ford Maverick
Updated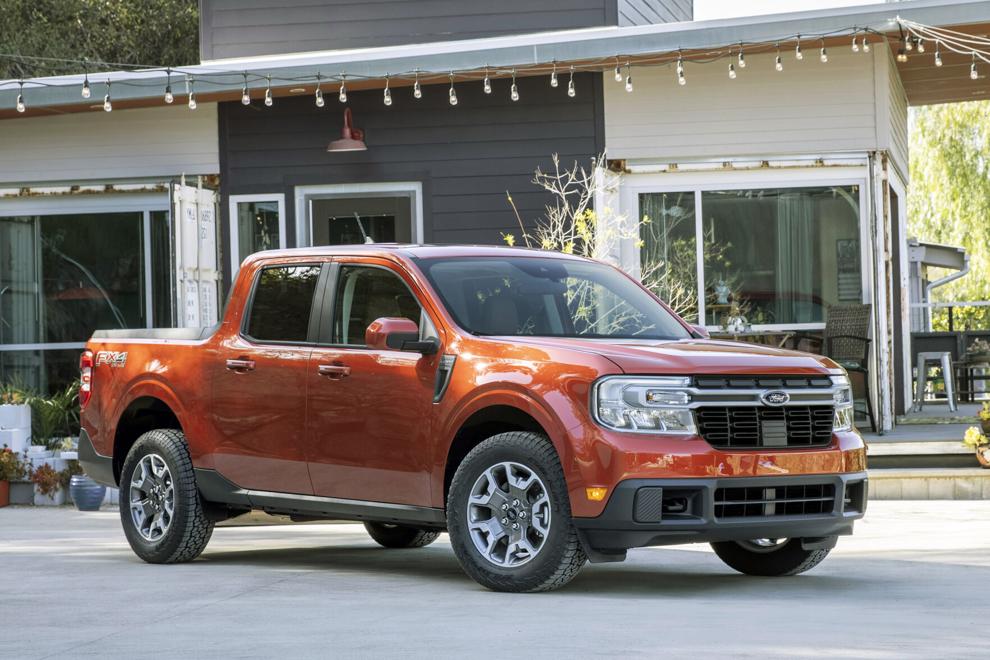 If the practicality of a hatchback or small SUV isn't enough, buyers can turn to small pickup trucks like Ford Maverick. After falling out of fashion for a while, these lightweight compact trucks are back to offer an affordable alternative for DIY enthusiasts. The Maverick's clever interior storage and 4.5-foot-long bed provide versatility, while the standard hybrid powertrain delivers EPA estimates of up to 37 mpg.
That's better than most fuel-efficient compact sedans, plus you get tough pickup styling, stellar passenger space, and crossover-like maneuverability. Ride quality is a bit unsettled, and the hard plastic panels can bump uncomfortably against your knees, but the Maverick's low price and utility may help offset these shortcomings. Note that all 2022 model year Mavericks are sold out, but Ford has begun taking orders for 2023 vehicles.
Starting price: $22,490
Note that these low-cost prices are for base models that may not be available at dealerships in today's market. You may need to plan ahead and book a car if necessary.
Interactive: Average gas prices in the US today
Updated

The PennyWise Podcast: Four Great Tips for Buying Used Cars Online
Updated

https://www.wfmz.com/business/buying-a-new-car-prepare-for-over-10k-in-yearly-ownership-costs/article_d4b353d0-4438-5622-843f-94d538e3f6e1.html