Sports
Cambria Heights, Stingers set up for showdown Sports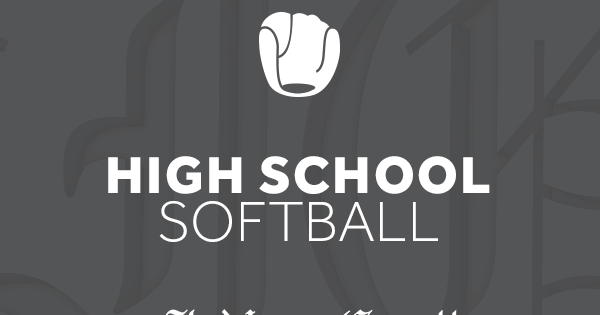 Cumbria-Heights remained undefeated, winning Monday at home to River Valley 4-1 in the Heritage Conference softball game.
The Highlanders (5-0) made four runs with three hits and took advantage of four errors.
Cumbria Heights scored two races in the second. A mistake on Riley Berneca's stand allowed Elizabeth Keane to score, and Cadence Della Valle knocked down Eli Bender in the next battle.
In the fourth, the Highlanders made two more launches. Sidney Nichart scored in error, and Della Valle returned home when Carly Storm finished third.
Breen Gardner of River Valley scored a single Panther run in Homer's single goal to start the fifth inning.
Jenna Serafin swung nine beaters and only one missed out on her complete victory. Hannah Faust struck out 10 in the loss.
Cambria Heights hosts the Marion Center today, and River Valley (8-3) visits the Homer Center on Wednesday.
MARION CENTER 11, UNITED 4: The Marion Center beat United in their third straight win in the Heritage Conference game and set up a bout at the undefeated Cumbria Heights today.
"It's nice to win these three in a row and strengthen that confidence," Stingers coach Ed Peterson said. "CH is a big game. They are the Triple-A school and invincible. That confidence matters in these great games. "
The Stingers (8-2) made six runs in the first inning, two in the third and one in each of the fourth, fifth and sixth innings. In the second, the Lions scored four races.
Lexi Rush topped the Marion Center with four WRCs on three hits, including a home run. Grace Rouge struck twice.
Abby McConville of United went 2 to 3 with a double and a home run. Jaylin Lichtenfels also stroked the double.
Kayla Hill won with two innings. Freshman Cheyenne Silvis waved six with relief.
McConville scored 10 in six innings for the Lions.
United (5-6) welcomes Bishop Gilfoil on Wednesday.
WEST SAMOKIN 15, PENNS MANOR 0: Lily Jordan bounced in two threes and a double and knocked out in four races, and Maddie McConnell gave up a three-half unbeaten result that gave West Shamokin her third straight win in the Heritage Conference.
West Shamokin (6-3) made seven runs in the first inning, three in the second and five more in the third to finish the game by the rules of mercy.
Hailey Newell added three strokes and made a couple of runs for the Wolves. Six of the 10 base strikes of the "Wolves" went to additional bases.
McConnell struck out seven, preventing hitting or walking.
Both teams will play on Wednesday. West Shamokin rides the Purchase Line, while Penns Manor (1-6) plays at the Marion Center.
HUMER CENTER 14-17, BUY LINE 0-5: Homer-Center surpassed the buying line 31-5, winning a couple of victories at the Heritage Conference by double scrutiny.
In the first game, the Wildcats made 14 runs with 11 hits, and nine hitters recorded at least one hit. My Fatula was 3-on-3, scoring three runs and putting RBI. Julia King committed three injuries and won by scoring five in the fifth half.
Jenna Mum, Sadie Shaw and Ania Byers had hits for the Red Dragons.
The Homer Center continued its explosion in the first game even bigger in the second game. Alain Fabin, Mel George and Ashlyn Kerr led with three strokes each. King tore two threes, scored two wounds and had four RBIs. George and Bella Bence got a double as the Wildcats hit 21 in Game 2.
George won by conceding two strokes and also struck out two in three innings.
Brooklyn Walker scored two punches and two runs for the Red Dragons.
Both teams will play again on Wednesday. Homer Center (3-4) plays in River Valley, and Purchase Line (1-5) welcomes West Shamokin.
LIGONIER VALLEY 3, SETON LASAL 0: Ligonier Valley remained perfect in the section game when Maddie Griffin had a perfect game as a result of her victory over Setan LaSalle in the WPIAL Section 2-AA game.
Griffin struck out all 21 reflectors she encountered.
On the plate, Ligonie Valley scored three runs on four shots.
Griffin also scored the first blow of the game when standing out on the right field to withdraw from the fourth inning.
All three Ligonier Valley launches took place in the sixth inning. Cheyenne Piper and Griffin killed in sacrificial swings Sidney Faust and Peyton Laval before Laila Bar broke the top three to attract Piper.
Rams, 7-2 overall and 6-0 in the section, are going to Brentwood today.
https://www.indianagazette.com/sports/cambria-heights-stingers-set-for-showdown/article_2a2a7e5d-7dbc-5828-ac50-85c012461e0a.html