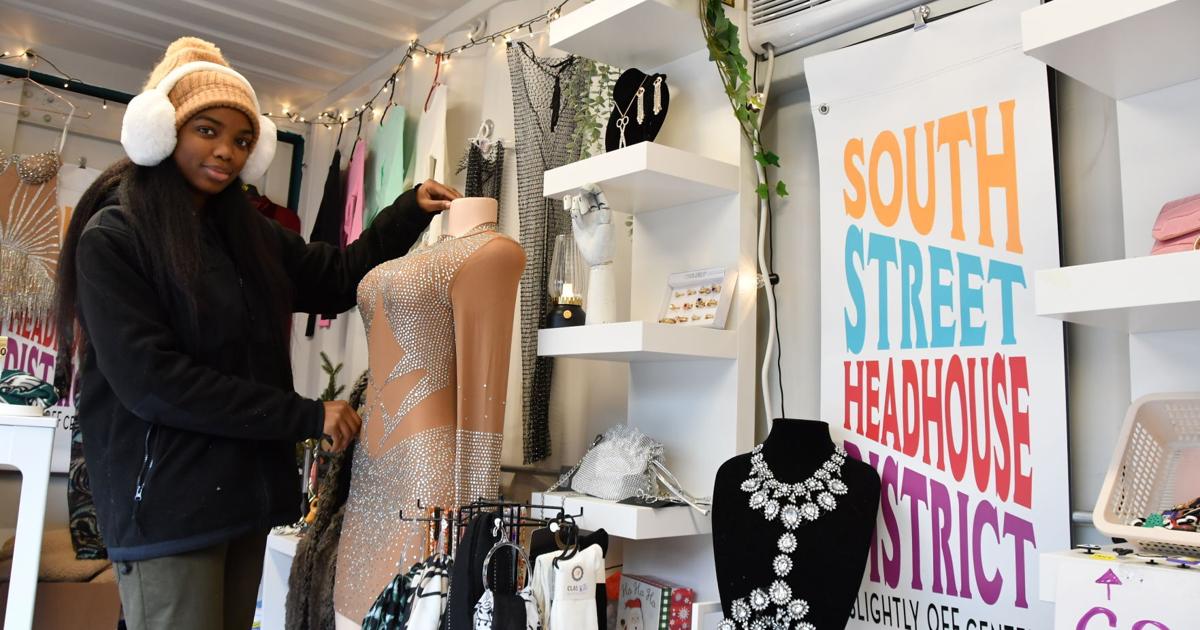 With Christmas just around the corner and holiday shoppers looking for last-minute gifts, the City of Philadelphia has awarded grants to three community groups to help a variety of vendors grow their businesses at the LOVE Park Christmas Village.
The Department of Commerce is partnering with the Philadelphia Department of Parks and Recreation to assist the three awardees in supporting local minority-owned vendors with the goal of expanding "equitable access to retail opportunities by connecting entrepreneurs with local organizations that provide grant management, staffing, language access, technical assistance, schedule rotation, and more," the press release said.
Esperanza, South Street Headhouse District and The Welcoming Center received a grant through the Christmas Village Grant Opportunity program and in turn recruited 22 different vendors from a variety of backgrounds to sell a variety of "local, cultural and handmade gifts" in specially designated vehicles containers in Christmas Village in the city center.
"Minority-owned businesses are the heartbeat of Philadelphia's economy. We are proud to provide funding for a year running to support local vendors selling their wares in the Christmas Village," said Commercial Director Anne Nadol.
"Esperanza, the South Street Headhouse District and the hospitality center are pillars of our community and work diligently to help each vendor through this process. This collaborative effort helps increase the wealth-building opportunities available to Philadelphia-based BIPOC (Indigenous Black) retailers and businesses."
This is the second year the city has launched the annual Christmas Village program, a tradition that "turns LOVE Park into a traditional German outdoor Christmas market" in the weeks leading up to the holiday season.
"Christmas Village at LOVE Park is a Philadelphia holiday tradition," said Philadelphia Parks and Recreation Commissioner Kathryn Ott Lovell. "Thousands of people look forward to visiting the Christmas Village every year and this grant opportunity has enabled several participating businesses to trade for the first time, further enhancing the LOVE Park Christmas Village experience."
The three award-winning organizations used the grant money to help create a support system for each vendor and cover all the costs associated with equipping, maintaining and decorating the specially equipped shipping containers, painted in bright colors that distinguish them from other Christmas Village huts.
South Street Headhouse County Executive Michael Harris said the program has been a great collaboration between businesses, business owners and the county; a collaborative effort that he believes can help lower the barriers to entry that many minority-owned small businesses face as they grow.
"I think we have a very rich BIPOC business community in terms of diversity. … It was huge fame, big sales. I know when I went down there the place was packed. It's like everything we were hoping for in terms of promoting individual businesses, allowing them to raise their profile and meet new customers, and promote the business district as a whole," Harris said. "It's a different level of impact (because) we really can't bring that many pedestrians into our communities. So it really does raise awareness."
Monica Monique, owner of fashion house Oxymoron, said being part of the program and being able to take part in the Christmas Village was a "very positive experience".
"We've been able to connect with a lot of people who have heard of our store but have never been to South Street, or people who have never heard of our store and are going to come and visit because they sell to us here. . So it was really nice to see the kids coming in and buying different gifts and the parents checking out different things and just discovering these street businesses."
Monique said she believes programs like this are "100%" vital to supporting the BIPOC business community in Philadelphia.
"It's an opportunity that I certainly wouldn't take if I had to pay for it out of my own pocket, especially considering … the last two years that have passed in all of our businesses. So being able to experience that and kind of get my feet wet, what that shopping experience is like, especially for the Christmas Village, it's definitely opened my eyes to doing more next year."
https://www.phillytrib.com/news/local_news/city-awards-grant-to-increase-diversity-at-christmas-village/article_9ee689b3-65aa-51bd-96b7-5e91f3e94aff.html