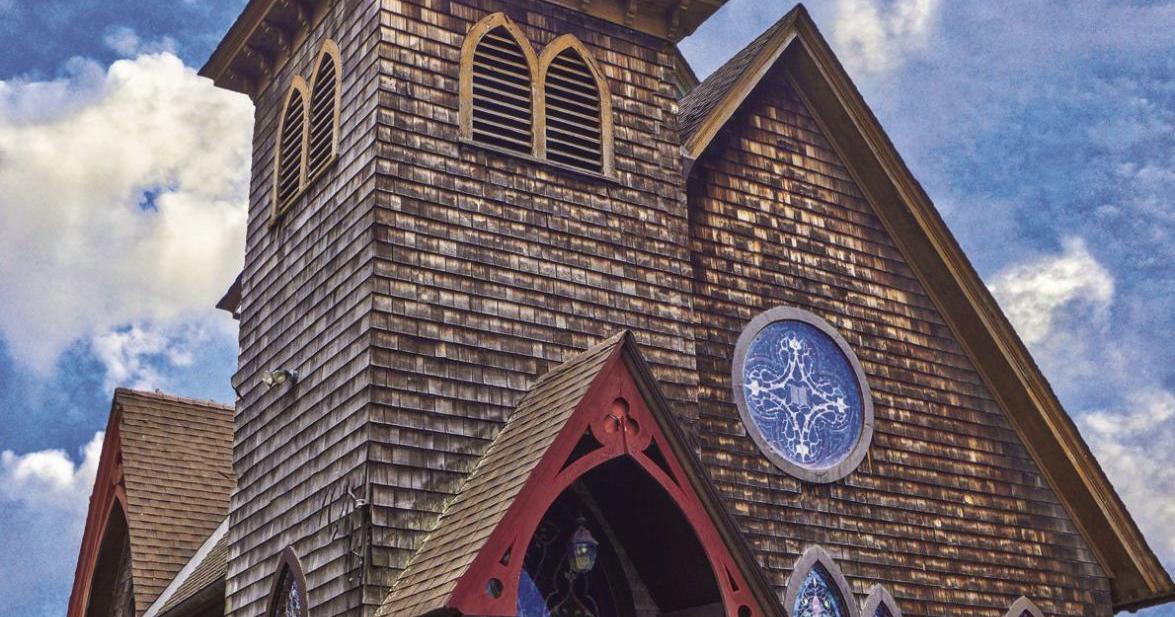 ALVERDA – Alverda Christian Church will meet for worship from 9:50 a.m. to 10:50 a.m. Sunday.
Theorists are working hard to analyze the family and the church. Every new weakness that is revealed is loudly praised. Analysts say the family and church cannot survive this epidemic of collapse. The church's response was not as strong as one would like.
If you are serious about church survival, find your way to worship and become a major part of survival.
Join us on this Mother's Day as we continue to enjoy our participation in the transmission of the good news of salvation.
Our worship will include music, communion, prayer request, praise and fellowship, as well as a message from God's word. Pastor Travis Trimble will bring the morning message.
For more information call (724) 549-4358.
BLAIRSVILLE – The United Presbyterian Church, 137 N. Walnut St., will hold services at home and online with Rev. Timothy Monroe at 11 a.m. Sunday.
Scripture is Revelation 7: 9-17 and John 10: 22-30.
Access to the live broadcast is available at www.r-church.com and through the church's Facebook page.
Sunday school classes are held at 9:45 p.m.
INDIANA – Calvary Presbyterian Church invites everyone to join Sunday worship at 11 a.m. in Westminster Hall and Dining Room.
Rev. David Hannah continues his series of sermons "We can have no matter what we believe in God, because God already has love for us no matter what." His sermon "No matter what: enough" is based on John 13: 1-17.
The Chancel Choir and Piano will also give music. Kindergarten service is available during the service.
Save the date: on Sunday, May 15, the Mission Committee will hold a meeting and greet the refugees after the church in the Chalice House.
The Episcopal Church of Christ, 902 Philadelphia St., will hold Holy Communion on Sunday at 8 a.m. and 10:30 p.m.
CLYMER – Clymer Presbyterian Church, 415 Sixth St., welcomes the public to worship with us on Sundays at 10:30 a.m. with Rev. Michelle Worsbit.
This week's sermon is called "Part 3 on the Study of Revelation: The Suffering of God." Revelation 6: 1-17 will be the focus of Scripture.
The Presbyterian Church of Crete, 25 Brady Road, Indiana, will gather for worship on Sunday at 11 a.m. along with the Rev. Katie Ward Steer.
Scripture is Revelation 7: 9-19 and Acts 9: 36-43, and the sermon is called "She did it!"
Special music by Lily Crown, Flora Isenberg and the choir celebrates women's gifts on Mother's Day.
Sunday school at 9:45 a.m. We invite everyone.
HAMMER CITY – Homer City United Presbyterian Church, 40 E. Elm St., holds services at 11 a.m. Sunday.
We invite you to join us in glorifying the Lord for all that He has done for us.
Indiana – United Methodist Church Grace, 50 S. 7th St., will hold services at 9 and 11 a.m. Sunday.
Pastor Bill Blair's message for Mother's Day – "Empower 201", with 1 Corinthians 15: 1-11.
During services, a children's church is open and a nursery is open all morning. At 10:10 between services at 10:10 there is a Sunday school for children, youth and adults, which is broadcast live on Facebook, YouTube and at indianagrace.org.
The anthem of the choir "Servant in your heavenly home" will be played at the traditional service at 9 o'clock in the morning.
Modern worship at 11 a.m. will include baptism and confirmation with full immersion. Music for the service will be led by Pastor Will Pinos and Jonathan Gibbons: "Only King Forever", "What a Beautiful Name", "Great You, Lord" and "Blessing". Music / songs scheduled for the service at 11 a.m. can be found weekly on Spotify at https://tinyurl.com/4n57swt7.
Pastor Bill Blair's upcoming announcements are: May 15, "Expand," and mission teams will give their testimonies; and May 22 – recognition of high school graduates with the message "Vision".
Brad Loster, a beloved former pastor of Grace Church, will lead a seminar on "Steadfast and Unchanging Personality". Members of the community are invited to join the parishioners in the Fellowship Hall from 6.30pm to 8.30pm on 20 May and 21 May from 8 am with a continental breakfast; sessions will run from 8:30 a.m. to noon. Register at www.indiana grace.org until May 15.
MARION CENTER – The first united Methodist Church of the Marion Center will hold services on Sunday at 9:30 a.m., as Easter celebrations continue.
Pastor Eric will deliver a message entitled "The Good Shepherd". Scripture – John 10: 22-30.
Communion will be celebrated.
Members of Calvary Bible Church invite the community to their services on Sunday.
Worship at 11 a.m. Pastor John Traxler will deliver the message "Thanks to Mother."
Sunday school is open at 10 a.m., focusing on Scripture Psalm 116. At 6 p.m., there will be a prayer meeting and Bible study with the message "What is wise counsel?"
The post for May will soon be posted on Facebook on John Traxler's page.
For more information call (814) 743-5448. The church is located at 2712 Pinevale Road, between East Ran and Rochester Mills.
Trinity United Methodist Church, Fourth and Church Streets in Indiana, will hold services at 5pm on Saturday and 11am on Sunday.
Rev. Greg Golden will deliver the message "Inflate the Flame." Sunday school for all ages begins at 9:45 p.m. We invite everyone.
BLAZERVILLE – The Hebron Lutheran Church publishes a weekly service at 10:45 a.m., led by the Rev. John Smolig, live on Facebook. This can be found by searching "Hebron Lutheran Church" (a place in Blairsville) on Facebook. If you are unable to log in at this time, the service can be viewed at any time after the morning service.
In addition, Hebron continues to post a children's lesson on Sunday morning on its Facebook page. Get ready for a wonderful biblical story, classes, perhaps songs, and a fun pastor with Pastor John or Charlotte Robertson who will lead the lesson. If you miss it on Sunday morning, don't worry. These lessons can be viewed at any time.
Hebron Lutheran hopes that you will either come in to hear the word of God or, better yet, join us in person.
Brown bag, lunch, Bible study
BLASVILLE – Beginning Wednesday, the Rev. John Smolig of Hebron Lutheran Church, 125 N. Liberty St., resumes his Bible study in a brown bag.
Join us at 11:30 every Wednesday as we continue our study of the need for God's mercy in "Mana and Mercy". Bring lunch with a brown bag and come to church.
Everyone is invited to join us in this time of Bible study, food and fellowship.
KING – From 12.00 to 16.00 on Friday in the parish of Our Lady of the Assumption will be a dinner with ham and bran.
Dinner includes ham, homemade bran, green beans, apple puree, rolls and dessert.
Singer, songwriter and evangelist James Payne will attend services at 6:30 p.m. Saturday, May 14, and at 10 a.m. Sunday, May 15, at the Cornerstone Worship Center in White Township.
In more than 42 years of service, Payne has preached more than 5,000 crusades.
He has appeared on PTL, 700 Club, TBN, TCT, Cornerstone, Daystar and the Inspiration TV Network.
Payne is a Grammy-nominated songwriter and has written more than 2,500 songs. As a writer and artist, 83 of his songs have topped various music charts.
He has also received numerous awards, including songwriter, song of the year and male vocalist.
The Cornerstone Worship Center is located at 500 Lenz Road. overlooking the detour of Route 422 on Route 286. For more information, visit www.indiana church.com.
Lunch with chicken and shacks
The Orthodox Church of Christ our Savior, 6768 Tanoma Road and Route 286, Rayne Township, from 11 a.m. to 1 p.m. on Sunday, May 15, will host a dinner with chicken and huts.
The menu includes parsley, beans, salad, roll and dessert.
BLERZVILLE – The Hebron Lutheran Church will host a brass quintet of the Washington Symphony Orchestra in Washington, Pennsylvania on Sunday, May 15, at 4 p.m.
The hour-long concert includes jazz, Broadway, classical, classical and other various works. The coordinator of the quintet is Mr. Matt Pienkowski of Greensburg, from time to time trumpeter of the Hebron Lutheran Church and first trumpet player of the orchestra.
Hebron Lutheran Church is located at 125 Liberty Street. The concert is free, and Hebron invites everyone to this special event. If you have any questions, please contact the church at (724) 459-8920.
BLASVILLE – Hebron Lutheran Church, 125 N. Liberty St., and the Rev. John Smaliga invites everyone to celebrate Remembrance Day at 10:45 a.m. Sunday, May 29th.
This special tribute will include a scripture lesson, a prayer, a tap game, and a hymn at the end of the service.
We invite everyone to worship with Hebron at this time of thanksgiving and prayer.
PENN RUN – The annual indoor sale at Penn Run Christian Center, 75 Grace Church Road, will take place from 8 a.m. to 2 p.m. on Saturday, June 4th.
Individual courtyard outlets, churchyard sales, pastries and food trucks will be available. There are places for the sale of individual courtyards.
Contact Penn Run Church of the Brothren at (724) 463-0420 or Lori at (724) 349-2929 by 9pm or email at lorijefffack ler@yahoo.com. Check us out on Facebook.
From Sunday, June 5, to Friday, June 10, from 18.00 to 20.00 in the Bible Church on Calvary will be a Bible school for all ages.
The theme is "Back on the right track". A large model train will be available every night. In addition, one night during the week as a prize will be distributed racing car Lancia Stratus 1978 release. Every night evangelist David Barker will give Bible messages.
All adults and children are invited to come to this special VBS.
The church is located at 2712 Pinevale Road between East Run and Rochester Mills.
For more information and registration, please call (814) 743-5448.
https://www.indianagazette.com/news/community-church-announcements/article_cc86d51e-0527-54e6-adfe-7eb403f98ebd.html