Business
Competition for local businesses has fostered growth Business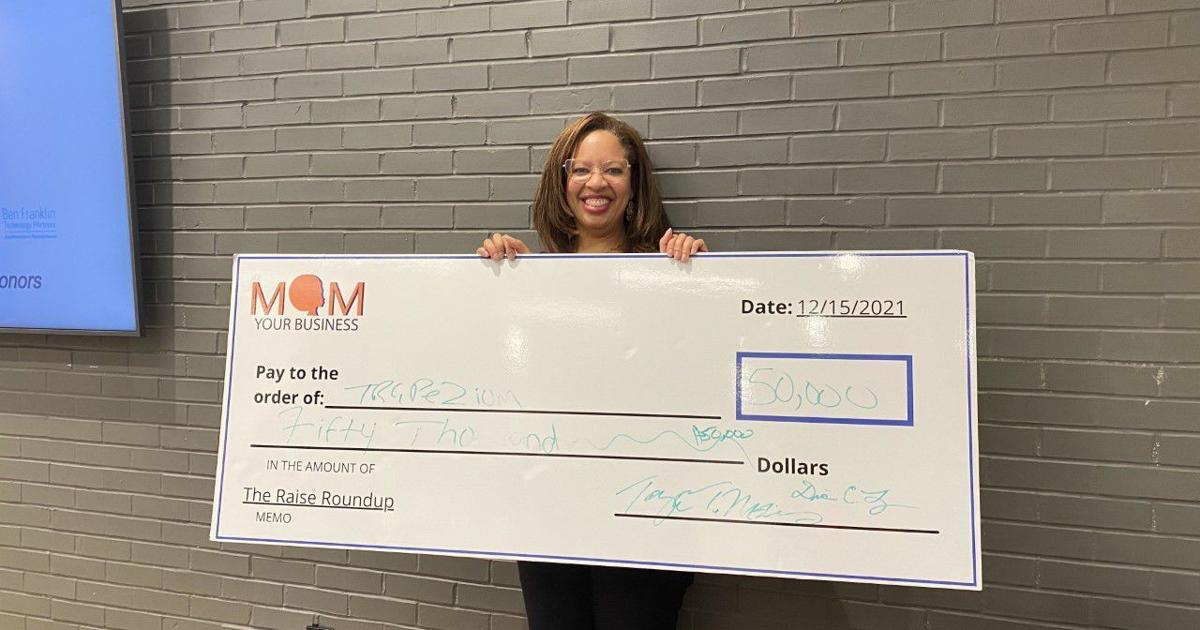 Angela McIver's business was known for offering personal math classes to elementary school students in fifth-grade kindergarten.
But when the pandemic broke out, she was forced to close a brick and mortar window Trapeze mat in July 2020.
McIver and her team had to rework the business model and move on to offering online math clubs to students.
"We've always been very technology-free, we've worked very hard at the table," said the former high school teacher.
"We needed to figure out how to navigate the Internet and keep what we believe in, and that's what math should be joyful and build confidence."
After the transition to the online model in the fall of 2020, children from 18 states and the island of Trinidad are participating in business clubs. Each club consists of four students who are provided with a set that they can use online.
"I think we've been in a better position than most schools and organizations that have had to go online because we always think about how a child learns," said Makiver, who founded the Trapezium Math Club in 2014 to strengthen the mathematical foundations of children.
"I honestly feel that what we've created is better than what we've done personally because it's very focused on working with children."
The McIver business recently received a financial boost when it won the top prize of $ 50,000 in the Raise Roundup competition. In total, the competition awarded $ 150,000 to women founders of color at an early stage in Philadelphia.
Other winners included Ashley Brown, founder and CEO of Sledge Scarves; Chrissy Watts, curator and owner of Philly Experiences; Carla Clarkson, creator and owner of Honey Blowout; Kimberly McGlone, founder and CEO of Grant Blvd; Monique Curry-Mims, CEO and President of Emact Data Solutions; Lenore Champagne Beirne, Founder / Managing Partner of Bright Ventures; Cassie Haynes, founder of Brightside Media; Shannon Morales, founder / operator of Tribaja and Kenny Oifar, co-founder / CEO of Elari.
"Raise Roundup not only says that black and brown women entrepreneurs need to grow their business, but also how cooperation and joint work on issues that interest us can change the situation in our region," – Tanya Morris. , founder of Mom Your Business, an accelerator for women of color businesses, said in a press release.
"I am grateful to WOMEN'S WAY and Zenith Wealth Partner for their commitment to change the narrative around justice and entrepreneurship."
Makiver said winning the contest could not have come at a better time.
"Now we've expanded and we have kids from all states, but we're still struggling, and I don't think people understand how much a small business really needs to completely change the whole business model," she said. "So the competition for the contenders really just provided us with the kind of income and capital that we need to scale."
Makiver said the funding is being used for a marketing and sales campaign so the business can reach more schools and parents who would enroll their children in math clubs.
Trapezium Math serves 500 students through a combination of math clubs and in-school programming.
"All of our focus is on preparing elementary school students to succeed in the most rigorous courses in high school and beyond," McIver said.
She has succeeded in working with students at the Christina Saykes Academy in Trenton, New Jersey.
"We've been working with them since they were discovered and have had great success with these kids and their achievements in math," McIver said. "Thus, 95% of junior students take testing for a year or more above the level in each math class, and that's what we do at Trapezium."
Now Makiver is looking to expand math classes to more school districts.
"I really want to be able to reach schools where children may not have access to all the reliable enrichment activities that are available, and we can bring them math clubs through their schools," she said.
https://www.phillytrib.com/news/business/local-business-boosted-by-pitch-competition/article_4ffe8966-9c45-5f48-abf6-398744038e3c.html