Pennsylvania
Complete the Area Girl Scouts service project News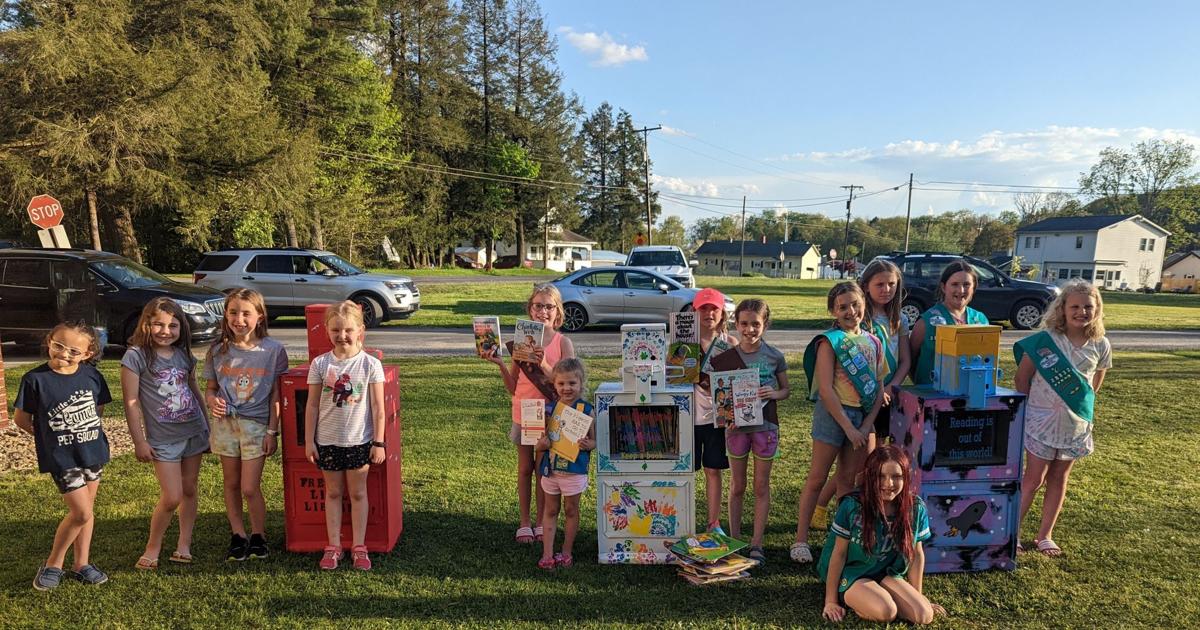 Girl scouts from Daisy / Brownie Squads 52939 and 36581 and Junior Squads 28832 spent the last month working diligently on their Take Action project.
To get this badge, each team had to come up with a sustainable project that solves the problem in their local community. This project teaches girls to think about the challenges in their backyard and how they can engage other members of the community to create lasting change in their world.
At the beginning of the project they read the book "Little Libraries, Great Heroes". This book made the girls think about how to bring the books closer to the communities in which they live. The girls decided to create small free libraries, public bookcases that facilitate the exchange of books in the neighborhood.
The girls set a budget, made purchases and implemented their plan with the help of several local businesses. Democrat Johnstown Tribune donated three old newspaper vending machines, Napotnik Welding sandblasted and primed the boxes, and Nichol Lumber and Supply donated materials. The girls also collected books donated by their friends, families and neighbors so that libraries could be provided to readers of all ages.
The hard work of the military can be seen at the Alverda Post Office in Alverda, a Cherryhill volunteer fire company in Penn Run, and later this month the last box will be located in Line Bent and Dent County in Strongstown.
https://www.indianagazette.com/news/area-girl-scouts-complete-service-project/article_021af71f-575f-5195-b026-8d5a6b9b6dea.html