Uncategorized
Coven Brewing fascinates the Pittsburgh beer scene Drink | Pittsburgh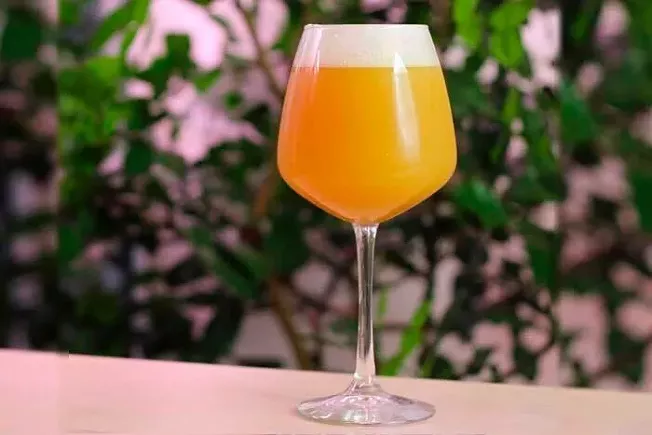 One of the great aspects of the Pittsburgh beer scene is its diversity. Go to any local brewery and you will notice its differences: in the menu, the atmosphere and in what it is trying to represent. And sometimes, like during my recent visit to Coven Brewing, you just walk in and say, "Damn, this is a good beer."
Coven immediately established itself as one of the best brewers in town. The new brewery, which leased the previous Roundabout Brewery in February, officially opened on April 6 in Lawrenceville.
The space of the appliance is simple, in the best way. The focus here is unity, and the intimate atmosphere works for it. You can still feel the traces of the groundbreaking Roundabout toilet, but Coven has changed it with a few elegant touches, and the patio still fully functions as a great gathering place.
However, Coven does not invent the wheel of what it means to be a brewery. What is it there is focuses on high quality beer and service to enjoy them properly. And the early returns are stellar with an original list of drafts containing three Coven beers.
"Curses in cursive", 7.2% season, was the first one I tried. This beer, known to be sophisticated in style, was made effortlessly, a debut beer that is unlike him. Unlike the funky and wild elements of some seasons, it leans even more towards the fruity, hop-like ends of the style, creating a beer that feels light enough to crush during the spring, but with a complex and high enough ABV content to still keep hitting hard.
Next was Freestanding Plinths, 5.8% pale ale and probably my favorite beer of the evening. Pale is always difficult because it is such a ubiquitous style. What else can you offer in such a crowded field? Well, it turns out you can offer one of the best examples of style in Pittsburgh, a beer that seems to be a bottling product far in the future. Dry hops with Nelson Sovwin, Simco and Hallertau Blanc, plinths give huge fruity notes, all grapefruit and juice. Coven's version is so sleek that it's almost comical.
Finally, there was Swanky, 6.8% IPA. Coven will be heavily focused on its IPA program – after all, its owners Trevor Greer and Katie Sullivan come from local IPA giant Dancing Gnome brewery in Sharpsburg – and it's easy to see why when tasted this beer. Swanky doesn't do anything too crazy, it just emphasizes the balance of drinking and clarity.
Coven will continue to grow as a brewery, in its own beer, in who they are and what they do as toilets in a busy part of town. But the fact that the place has appeared so fully formed, so confident and determined in its work during the opening week, is a testament to the fact that the owners have spent years in the craft waiting for this moment.
If this is the first list of drafts, I can't wait to see what happens next.
---
Coven Brewing
. 4901 Butler St., Lawrenceville. Open from 16.00 to 22.00 on Wednesdays and Thursdays, from 16.00 to 23.00 on Fridays and from 13.00 to 22.00 on Saturdays.
covenbrewingpgh.com