Uncategorized
Ebony CEO says the key to success is balance Lifestyle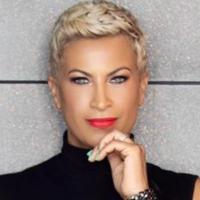 Ebony and Jet magazines are a staple in Black Households. They say you're not black until you're featured in one of those two magazines.
"Great joy and great responsibility in management. There is no place I will go where someone would not say that I know this brand. "
These are the words of Michelle Guy, the new CEO of Ebony and Jet. It helps to move iconic brands into the modern era. Her mission is balance.
"I'm trying to find a balance in attracting entertainment and celebrities, but also on our cover in the February print edition were ten African-American Black Stem students who are HBCU Queens sponsored by Olay."
The mission of brands is still the same to emphasize the greatness of the African American community.
Ghee has an impressive resume, having previously worked for The Weather Channel, CNN, A&E, The History Channel and BET Networks. While working at BET, she founded and operated BETHer, the first and only network for black women.
Community and storytelling are very important to Ghee.
"One of the adjectives that comes to mind is real, this brand has always been real. So we have to tell difficult stories. But the fact is that I want to make sure that the one who tells the story comes from the story, this is the first. Because a lot of news is told, and it's not through the prism of people who have the facts. My team is diverse and has gone through this journey. They understand travel. My management team is black women, and the head of the PR department is men, because there has to be diversity in everything. But we have to tell a true story, and I think Ebony / Jet has always done that. "
She added that "black media is responsible for educating and informing about what is happening in the world and how they affect us as human beings."
One of Ghee's strengths is her advocacy of black women. She shared her thoughts on the current state of newsrooms and how black journalists are fighting for equality and justice, especially in terms of leadership.
"Today it is such a difficult issue because in corporate America we still feel we are invisible and marginalized. Our opinion does not matter. Obviously, everyone who knows my path knows that I've been doing this my entire career. I see this through some of my industry colleagues. The strength of today is that my voice is not heard all the time. I wrote three books. I was not going to be silent. "
Three books she has written: "Stratechic: Life and Career Strategies for Women" (2015), "Stratechic 2.0: HER PLAN, HER GOAL" (2017) and "Success on Your Terms" (2019), are the foundations for creating and achieving personal goals.
Ghee believes in the importance of mentoring and building a channel to train the next generation.
"The biggest factor is time. I am still personally available to make sure I stand up for young women. I advise and sponsor. "
She worked hard to publish her story. As a result, she gave some advice to storytellers who tell the stories of others well, but have difficulty telling their own.
"The first thing I tell everyone is to know your 30-second elevator. In other words, know who you are. Second, know what culture is in your environment and who has power in your organization. The last thing you need is to be willing to be bold and be willing for someone to share wonderful things about you, because when it comes from you, it may sound like bragging, but when other people do it, it's great. In other words, find someone who is willing to help sell your narrative. "
You can learn more about Guy's story when she delivers a keynote speech on Saturday, April 2, at 4pm as part of a free conference at Neumann University aimed at helping professionals develop a personal brand and hone the skills needed to succeed in business. era.
The ElevateU conference, sponsored by the University Leadership Center, features speakers who give practical advice on improving networking and interviewing skills, as well as improving professional presence on LinkedIn. It will take place at Mirenda University Center from 10.30am to 5pm.