Pennsylvania
Female former officers won Philadelphia verdict Local news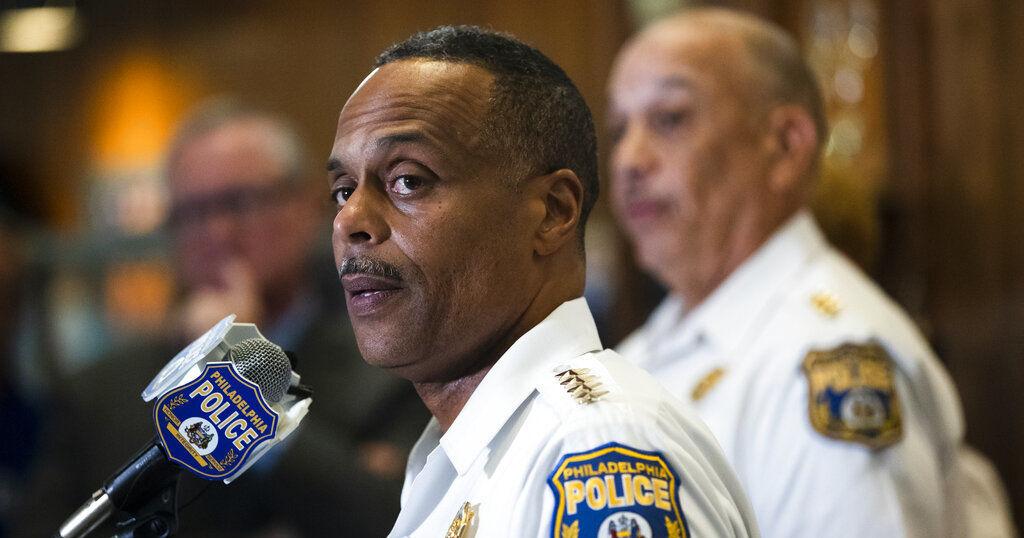 PHILADELPHIA – Two former police officers whose lawsuit against gender discrimination and sexual harassment has forced a Philadelphia police commissioner to resign have won a $ 1 million sentence from the city.
The federal jury on Tuesday ruled that Corporal. Audrey McCowen and patrol officer Jennifer Allen experienced a hostile work environment that included being hired for unwanted work with changing changes after they filed complaints of sexual harassment. Each of them won $ 500,000.
McCowen, head of Allen, argued that former Commissioner Richard Ross did not help because she ended a romantic relationship with him in 2011. Ross denied taking part in any revenge, but resigned when charges surfaced in 2019, for what he called a good city.
The city then hired Commissioner Daniel Outlo, the first black woman to head the department to succeed him.
McCowen now works at the school for less than half of his former salary, while Allen is still unable to work, according to their attorney, Jan Bryson. A psychiatrist testified at a week-long trial that both have suffered from post-traumatic stress disorder for 15 years spent with Philadelphia police, he said.
"I think this verdict sent a message that you don't treat people that way," Bryson said.
The city, to which they asked for an answer, did not comment on the verdict.
Mayor Jim Kenny, when Ross resigned, agreed that the police department had done not enough to combat a culture that made it difficult for women, especially people of color, to work in it.
According to the lawsuit, male colleagues repeatedly touched Alena's back, made it difficult for her to breastfeed at work and allegedly interfered with breast milk, which was stored in the office refrigerator. Some of those claims were dismissed before the case went to jury, Bryson said.
https://www.phillytrib.com/news/local_news/female-ex-officers-win-1m-bias-verdict-against-philadelphia/article_0ad51a06-dbb8-11ec-89ca-9f423949a291.html