Pennsylvania
Fetterman secures Demo's nomination to the Senate; The Republican race is too close to call The state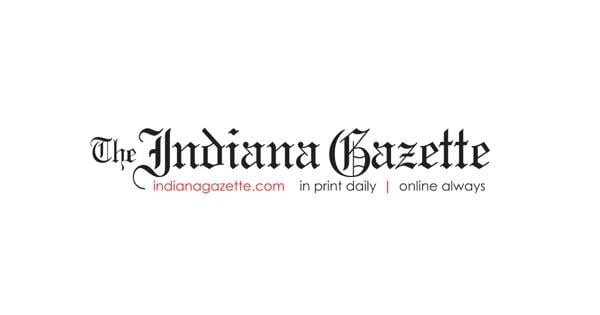 Unofficial results of the May 17 primary.
Across the state, a race in the U.S. Senate shows Lieutenant Governor John Fetterman leading the Democrats. Fetterman, who suffered a mild stroke in the last days of the campaign, garnered 58.96% of the vote as of Wednesday morning, ahead of Conor Lamb with 26.48%, Kenyatta Malcolm with 10.31% and Alexandria Khalil with 4.25%.
The results are too close to be called a Republican side, as TV presenter Mehmet Oz and David McCormick are friendly. Oz has 31.38% and McCormick – 31.26%. They are followed by Katie Barnett with 24.55% Carla Sands with 5.43%, Jeff Barthos with 4.87%, Sean Gale with 1.47% and George Bachetta with 1.05%.
In the presidential race, Democrat Josh Shapiro has no opposition in the primaries.
Republicans voted in favor of Doug Mastrian with 44.14% of the vote. He defeated the other candidates, as Lou Barletta received 20.39%, Bill McSwaine – 15.63%, David White – 9.48%, Melissa Hart – 3.98%, and the other candidates were Joseph Gale, Jake Corman, Charles Gerow and Nche Zama received 1-2% of the vote.
As lieutenant governor, Democrats backed Austin Davis with 63.12%, followed by Brian Sims with 24.82% and Raymond Sosa with 12.06% of the vote.
Kerry Delrosa climbed to the top of the crowded Republican field, gaining 25.88% of the vote. It is followed by Richard Saccone with 15.63%, Ted Daniels with 12.28%, Clarice Schillinger with 11.72%, Jeff Coleman with 10.13%, James Jones with 9.02%, Russell Diamond with 5.87% and Christopher Fry with 4.69%.
Potter County voters supported, as shown below. Records are not included in the unofficial count.
U.S. Senator
Republicans: Katie Barnett 1058, Mehmet Oz 809, Dave McCormick 875, Carla Sands 260, Jeff Barthos 214, Sean Gale 41, George Bachet 28
Democrat: John Fetterman 535, Connor Lamb 115, Alex Khalil 29, Malcolm Kenyatta 19
The governor
Republicans: Douglas W. Mastriana 1954, Lou Barlett 358, Jake Corman 245, Bill McSwain 207, Melissa Hart 164, Dave White 146, Nche Zama 141, Joe Gale 115, Charlie Hero 49
Democrat: Josh Shapiro (no opposition) 643
lieutenant-governor
Republicans: Teddy Daniels 901, Rick Sacone 489, Carrie Lewis Delrosa 403, Jeff Coleman 308, James Earl Jones 258, Clarice Schillinger 253, Chris Fry 177, John Brown 145, Ras Diamond 100
Democrat: Austin Davis 468, Ray Sosa 60, Brian Sims 135.
US Congress, 15th District
Republican: Glen G.T. Thompson (no counteraction) 3050
Well. representative, 67th District
Republican: Martin T. Kauser 2410, Robert W. Rosman 904
Committee members
Republican State Committee: Karen K. Cahill (no opposition) 3048.
Chairman of the Republican District: Donald P. Kudryk (without opposition) 3001.
State Committee of the Democratic Party: Dennis Gudenaf (no opposition) 669
The results of other races of precinct committees at the time of the press were not available.
https://www.indianagazette.com/news/state/fetterman-secures-dem-nomination-for-senate-republican-race-too-close-to-call/article_bc28367c-13f9-52ec-a324-d90f9105b234.html