Pennsylvania
Fetterman secures the nomination of the Democratic Party to the Senate; The Republican race is too close to call The state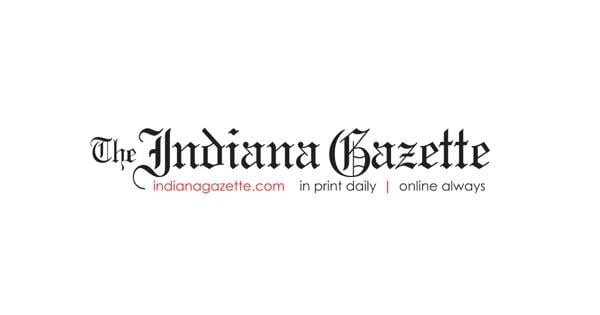 Unofficial results of the May 17 primary.
Across the state, a race in the U.S. Senate shows Lieutenant Governor John Fetterman leading the Democrats. Fetterman, who suffered a mild stroke in the last days of the campaign, garnered 58.96% of the vote as of Wednesday morning, ahead of Conor Lamb with 26.48%, Kenyatta Malcolm with 10.31% and Alexandria Khalil with 4.25%.
The results are too close to be called a Republican side, as TV presenter Mehmet Oz and David McCormick are friendly. Oz has 31.38% and McCormick – 31.26%. They are followed by Katie Barnett with 24.55% Carla Sands with 5.43%, Jeff Barthos with 4.87%, Sean Gale with 1.47% and George Bachetta with 1.05%.
In the presidential race, Democrat Josh Shapiro has no opposition in the primaries.
Republicans voted in favor of Doug Mastrian with 44.14% of the vote. He defeated the other candidates, as Lou Barletta received 20.39%, Bill McSwaine – 15.63%, David White – 9.48%, Melissa Hart – 3.98%, and the other candidates were Joseph Gale, Jake Corman, Charles Gerow and Nche Zama received 1-2% of the vote.
As lieutenant governor, Democrats backed Austin Davis with 63.12%, followed by Brian Sims with 24.82% and Raymond Sosa with 12.06% of the vote.
Kerry Delrosa climbed to the top of the crowded Republican field, gaining 25.88% of the vote. It is followed by Richard Saccone with 15.63%, Ted Daniels with 12.28%, Clarice Schillinger with 11.72%, Jeff Coleman with 10.13%, James Jones with 9.02%, Russell Diamond with 5.87% and Christopher Fry with 4.69%.
Voters from Tioga and Potter County expressed their support as follows. Ballots and absentee ballots are not included. The results are unofficial until approved by the return commission.
US Senate
Democrat, Tioga: John Fetterman 802, Connor Lamb 161, Alexis Khalil 689, Malcolm Kenyatta 39
Democrat, Potter: John Fetterman 535, Connor Lamb 115, Alex Khalil 29, Malcolm Kenyatta 19
Republican, Tioga: Dave McCormick 1,974, Mehmet Oz 1,697, Katie Barnet 1,621, Carla Sands 454, Jeff Barthas 316, George Bacheta 65, Sean Gale 62
Republican, Potter: Katie Barnett 1058, Mehmet Oz 809, Dave McCormick 875, Carla Sands 260, Jeff Barthos 214, Sean Gale 41, George Bachet 28
The governor
Democrat, Tioga: Josh Shapiro 998
Democrat, Potter: Josh Shapiro (no opposition) 643
Republican, Tioga: Douglas W. Mastriana 3,738, Lou Barletta 786, Dave White 651, Bill McSwain 430, Melissa Hart 209, Jake Corman 120, Nche Zama 101, Charlie Hero 86, Joe Gale 58
Republican, Potter: Douglas W. Mastriana 1954, Lou Barletta 358, Jake Corman 245, Bill McSwaine 207, Melissa Hart 164, Dave White 146, Nche Zama 141, Joe Gale 115, Charlie Hero 49
lieutenant-governor
Democrat, Tioga: Austin Davis 490, Brian Sims 307, Ray Sosa 214
Democrat, Potter: Austin Davis 468, Ray Sosa 60, Brian Sims 135.
Republican, Tioga: Teddy Daniels 986, Jeff Coleman 897, Rick Sacone 798, Carrie Lewis Delrosa 762, James Earl Jones 651, Clarice Schillinger 518, Chris Fry 405, John Brown 347, Ras Diamond 233
Republican, Potter: Teddy Daniels 901, Rick Sacone 489, Carrie Lewis Delrosa 403, Jeff Coleman 308, James Earl Jones 258, Clarice Schillinger 253, Chris Fry 173, John Fry 177, John Brown 145, Ras Diamond 100
US Congress, 15th District
Republican, Tioga: Glenn GT Thompson 5,073
Republican, Potter: Glen G.T. Thompson (no counteraction) 3050
Well. representative, 68th District
Republican, Tioga: Clint Owlet 5950
Well. representative, 67th District
Republican: Martin T. Kauser 2410, Robert W. Rosman 904
Members of the Pottery Committee
Republican State Committee: Karen K. Cahill (no opposition) 3048.
Chairman of the Republican District: Donald P. Kudryk (without opposition) 3001.
State Committee of the Democratic Party: Dennis Gudenaf (no opposition) 669
The results of other races of precinct committees at the time of the press were not available.
Committee of Democrats Tioga
Democrats elect two committee members from each polling station.
Charleston Twp .: Yolanda Canales 74
Delmar Twp. Midnight: Carrie Heath 48, Sandra Bedeman 40
Tioga Twp .: Sharon M. Breitenbeck 15, Timothy W. Faye Sr. 11
Welsbar Barra 1: Gabriel W. Haqwaag 51, James Samuel Guinhard Jr. 40
Wellsborough Borough Chamber 2: Thomas A. Walrat Jr. 66, Brenda F. Walrath 60
Republican Committee of Tioga
59th County State Committee (select two): Gary Wilson 3,974, Sandy Wilson 3,962, Carol Print 1,411
Republicans elect one committee member and one woman from each polling station.
Committee man
Charleston Twp .: Gary Wilson 515
Clymer Twp .: Philip Print 93
Gaines Twp .: Thaddeus K. Stevens 95
Jackson Twp .: Donald E. Hoffman Jr. 297
Committee woman
Charleston Twp .: Pamela J. English 504
Clymer Twp .: Carol Print 90
Gaines Twp .: Sandra L. Stevens 90
Mansfield Bar: Marie J. Seymour 168
Wellsbar Bar Ward 1: Jane E. Weatherby 198
https://www.indianagazette.com/news/state/fetterman-secures-dems-senate-nomination-republican-race-too-close-to-call/article_27546b8b-b544-5e76-82a9-26909beb12c1.html