Pennsylvania
Gun Shown at King of Prussia Mall, Woman Arrested – NBC10 Philadelphia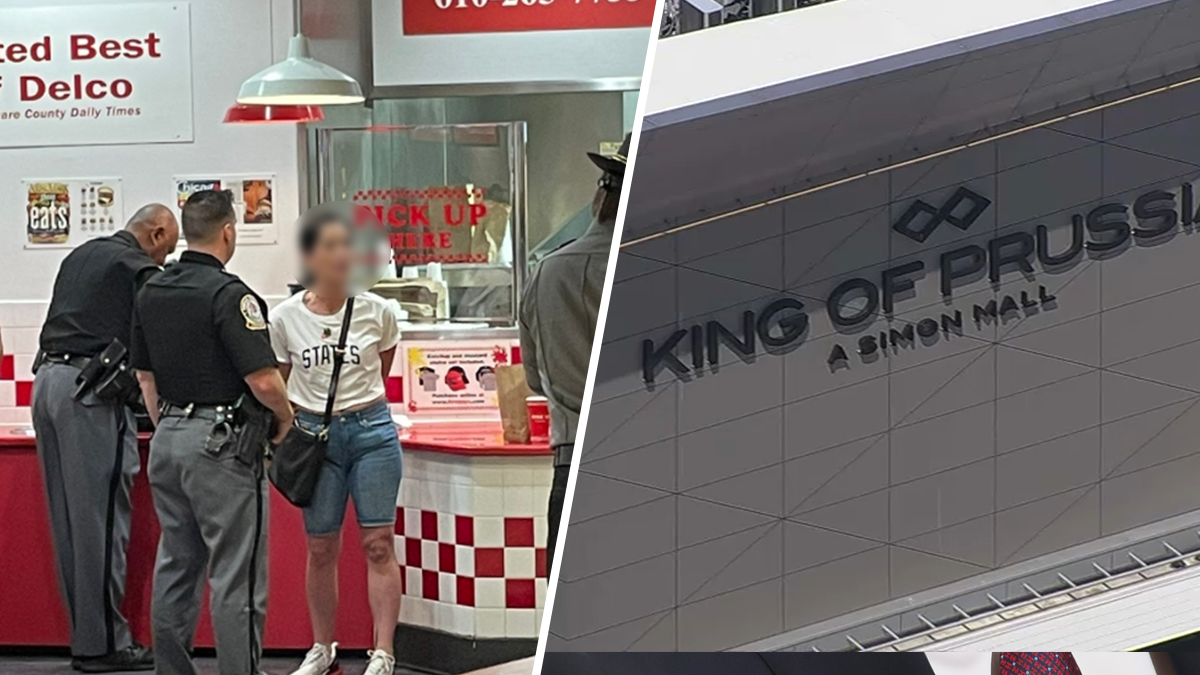 A woman was arrested at a King of Prussia mall Thursday afternoon after an apparent argument that ended with a gun being displayed, authorities said.
The altercation began in the mall's food court around 1 p.m., but it remains unclear what the argument was about or whether the participants knew each other, Upper Merion police said.
Photos sent to NBC10 show two officers detaining a woman outside the Five's counter.
No shots were fired and no injuries were reported in the incident, police said. No charges had been filed as of Thursday afternoon.
The shopping center continues to operate, including the food court. Police said the incident is still under investigation.
https://www.nbcphiladelphia.com/news/local/gun-shown-in-king-of-prussia-mall-spat-woman-detained/3345396/