Sports
In July, Big Ten athletes will go on a tour of Alabama Civil Rights Sports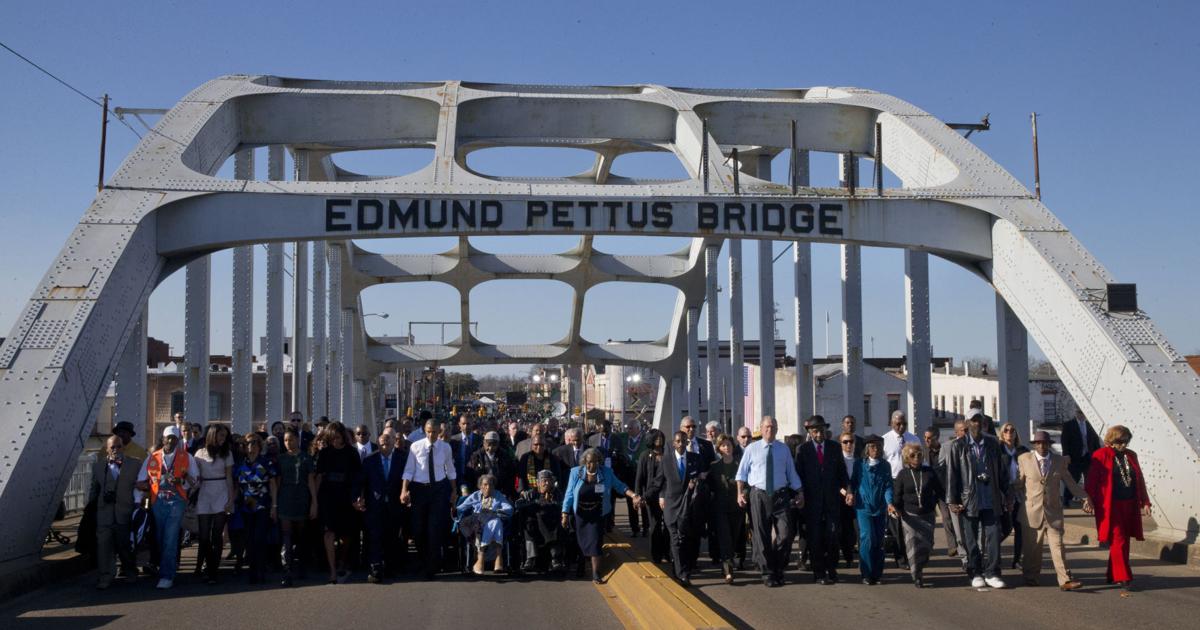 The Big Ten plans to take a group of athletes from member schools on a summer trip to civil rights sites in Alabama as part of a nationwide program to study racial relations and social justice.
The trip on July 15-17 will be funded by the Big Ten and is the first event in a series of Big Life conferences, a program designed to provide a real-life educational experience for athletes.
Conferences across the country have developed social justice initiatives following the death of George Floyd in Minneapolis in May 2020. The trip of the Big Ten to the civil rights sites is the first of its kind.
Commissioner Kevin Warren said the idea originated from the Coalition of the Ten Ten Equality, established in June 2020 to combat injustice in society and foster dialogue on racial relations. The coalition consists of representatives from each of the 14 conference schools.
We wanted to create an opportunity, which we call our "Big Life Series", to give people from the Big Ten conference the opportunity to truly learn about history, learn about social justice, learn about the different situations that have occurred in our country. and link it all to a live and personal trip, "Warren said.
A delegation of about 100 athletes and administrators will travel to Selma and Montgomery. The tourist party will include members of the coalition and other athletes of the Big Ten.
The tour will be marked by a walk on the Edmund Pettus Bridge in Selma and a speech by Shayan Webb. She was among 600 people who crossed the bridge on March 7, 1965 during a demonstration of voting rights that became known as Bloody Sunday.
The delegation will also visit the Montgomery Interpretation Center in Alabama to learn about the impact of students on the civil rights movement, as well as the importance of the Knight v. Alabama lawsuit, which challenged racial discrimination policies in the state's higher education system.
A visit to the Heritage Museum, which tells the story of racial injustice from slavery to mass imprisonment, is also planned.
Warren said members of the delegation are expected to return to their campuses and share what they learned and what it means to them.
"We have incredible student-athletes who study well in the classroom," Warren said. "If you can extend this class on a trip – so that people not only see it with their own eyes, but also really feel it – it's really special."
Warren, the first black commissioner of the Power Five conference, said the Big Ten plans to sponsor similar trips each year, each focusing on aspects of social justice.
https://www.phillytrib.com/sports/big-ten-athletes-to-tour-alabama-civil-rights-sites-in-july/article_cc9f73e8-6455-5c39-a960-aa8fab7cd587.html