Pennsylvania
Indiana Free Library offers weekly programs News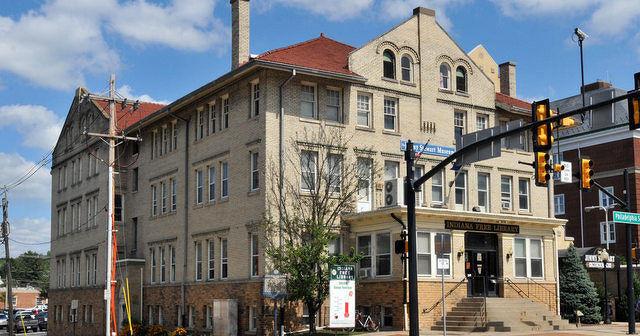 The Indiana Free Library welcomes the public with its range of free programs for the week beginning Monday.
MONDAY
Summer Readings: Registration for Oceans of Opportunities begins today. Go and register for the activities you want to visit: Percy Jackson Book Club, Wonderful Tuesdays, Wild Wednesdays and Great Reading. Choose one or more and sign up easily. Note: you will be sign up for one or more summer reading programs to sign up for the Mack Park Kick-Off Pool Party on June 13 and the Yellow Creek Wrap-Up Party on July 28. Registration for these two events is separate, so library officials are well aware of how many participants will be in attendance, as food and drink will be served at these two events.
Tuesday
From 11 a.m. to noon, IFL American History Book Club. "Forgotten Ellis Island: An Unusual Story of an American Immigrant Hospital" by Lori Conway.
The club will meet on the second floor of the fiction room.
THURSDAY
• 10:30 a.m. to 11:30 p.m., IFL Classics Book Club. "Brideshead re" Evelyn Vaughn.
The club will meet on the second floor of the fiction room. Books are available in the library.
• 17-19 hours, fundraising for books and beer at Voodoo Brewing.
The New Century Club holds an annual fundraiser at the Book and Beer Library at the Voodoo Brewery on Philadelphia Street in downtown Indiana. Admission is $ 10 per person, and the ticket includes snacks and wonderful conversations with other book lovers; there is a spit bar. Reservations can be made at newcentury club15701@gmail.com. Proceeds benefit the Indiana Free Library.
The library staff thanks everyone who participated in the winter and spring programs of the library. Book Babies, Kindergarten Cruise, Storytime at the Hen House, Crafthouse and Checkers will resume in the fall after the summer reading program.
https://www.indianagazette.com/news/indiana-free-library-offers-weekly-programs/article_a1f64df4-0de3-573a-b1ef-0d7b3afaba8b.html