Health
IRMC Celebrates Milestone in Robotic Surgery Health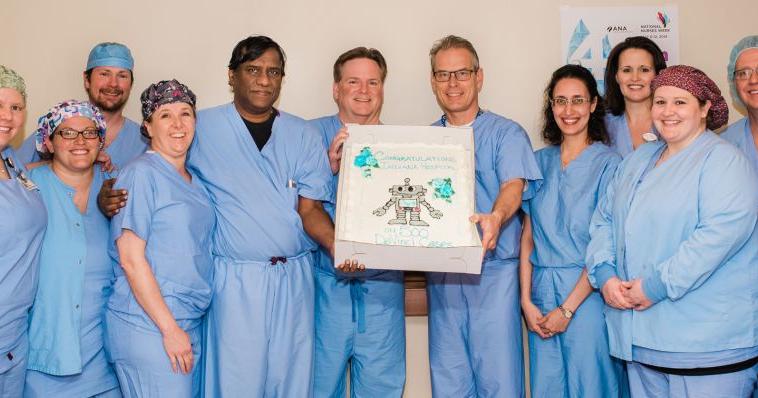 On May 6, the Indiana Regional Medical Center robotics team completed a robotic ventral hernia, marking the 500th case of IRMC robots.
"I am very proud of the IRMC robot team. In less than two years we have achieved 500 robotic operations to Vinci. New state-of-the-art operating rooms and the latest robotic technology certainly help, but our team is key to our success, "said Dr. Dan Clark, Director of IRMC Mini-Invasive and Robotic Surgery.
Clark is working with robotic surgeons Dr. Naznin Bilimori, Dr. Muralidar Gudetti and Dr. Andrew Billon, who recently celebrated a personal milestone in his 200th robot case. Dr. Tracy Gemmel is currently performing robotic gynecological surgeries at the IRMC. This summer, the IRMC will welcome robotic gynecologist surgeon Dr. Sandora Mex to fully launch the robot gynecology program.
Robot surgery is minimally invasive and allows specially trained surgeons to perform a wide range of delicate and complex surgeries through several small incisions. Da Vinci Xi technologies provide unprecedented precision, agility and control to perform minimally invasive surgery. In addition, with robot-assisted surgery, patients can expect faster recovery, fewer complications and minimal scarring.
In addition to colon resection robots, IRMC now performs robotic operations on diaphragmatic hernia diaphragm diaphragm, robotic splenectomy, and robotic hysterectomy that were not previously offered locally.
https://www.indianagazette.com/health/irmc-celebrates-milestone-with-robotic-surgery/article_64f70654-7598-11e9-827b-ff128c35dd46.html