Health
IRMC honors volunteers Health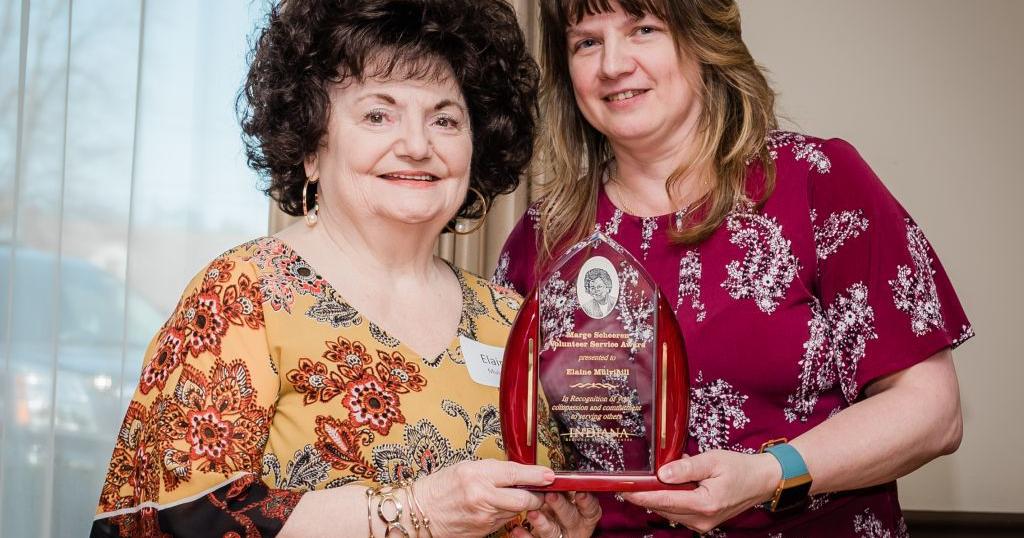 The Indiana Regional Medical Center recognized its volunteers on April 9 for lunch at Rustic Lodge.
Volunteer Services at IRMC – The Marge Mission is made up of 130 men, women and high school students who generously give their time and skills to help others.
These people serve in many areas of the hospital, including the information desk, surgical waiting room, pantry, gift shop, strollers, post offices, pastoral care and pet therapy.
There are also volunteers who serve outside the hospital at IRMC on Chestnut Ridge and some knit baby hats for newborns.
In addition to recognizing all the volunteers at the dinner, the IRMC announced that Elaine Malvillehill had received the Marge Sharen Award for volunteer service.
Malvillehill has volunteered at the IRMC for eight years. She served in the information point, surgical waiting room, hospitality cart, post office and volunteer office.
She was nominated by fellow volunteers and IRMC staff members who described her as "good; cheerful, always with a smile on her face; does its best to provide friendly, courteous, gentle service; having genuine compassion and enough time to help and listen to everyone she encounters. "
The Marge Scharen Volunteer Rewards Program recognizes individuals who show compassion and commitment to serving others through volunteering at the IRMC. The nominee should be a volunteer at IRMC, which models the core values ​​of IRMC – honesty, respect, compassion and excellence and shows the following key traits: humble service, sincere kindness, genuine compassion, sympathy and a cheerful, positive attitude.
https://www.indianagazette.com/health/irmc-honors-volunteers/article_2c0cdd7e-6048-11e9-95d5-df6ae69fdb8e.html