Sports
Jimba Fisher further defends Texas A&M recruitment in controversial interview – NBC10 Philadelphia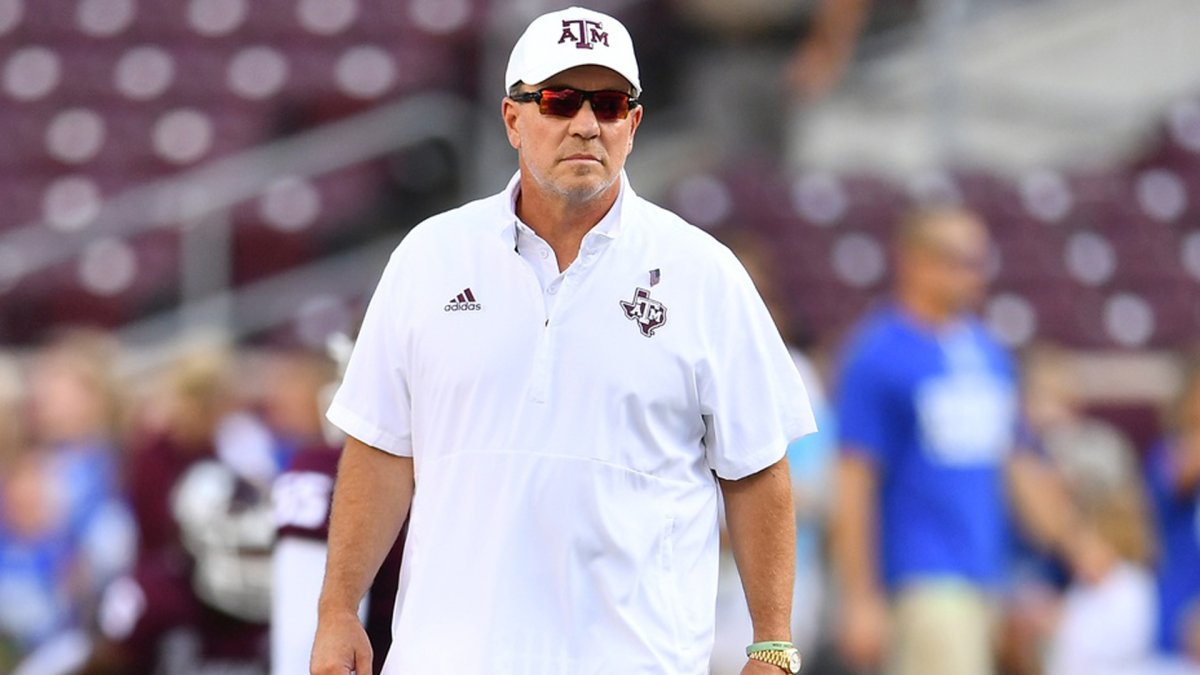 If the SEC really did close media availability for their head football coaches Jimbo Fisher is not following the rules.
The Texas A&M head coach sat down for an interview with Greg Simmons of KSAT 12 in San Antonio and further championed Aggies recruitment tactics.
"I just researched it. Of the 11 guys we have who came earlier, one guy has a NILV deal, "Fisher said in an interview Friday and aired Sunday." Only one [of the 11 early enrollees].
"So all these stories you hear are complete lies."
The interview then became controversial when Fisher began questioning Simmons about whether he was conducting his own research or simply believing "false" posts on social media, such as the accusation that Aggie had a $ 30 million fund for deals with the name. , image and likeness.
"It was written on social media, so everyone believed it," Fisher said. "You have news channels that believe in it, and great people who believe in it. And you believed.
"Did you do your research? No, you see, you can't answer. So you just guessed it, and that's the way this world goes now. As soon as people write about it on social networks and someone talks about it, you believe in it. So where does that put you as a journalist? "
Alabama head coach Nick Saban started a war of words with Fisher last Wednesday when he said Texas A&M "bought every player" with NIL Deal to Defeat Crimson Tide for No. 1 2022 conscription class.
Fisher then held a press conference the next day to respond to Saban's comments, resolutely refuting the allegations of the head coach of "Bama" and calling him a "narcissist".
"Some people think they're God," Fisher said. "Go deeper into how God made his deal. You can learn about a guy, a lot of things you don't want to know. We create him to become the king of football. Go deeper into his past. Or about someone who ever trained with him.you can find out anything you want.What he does and how he does it.And it's disgusting.
"You can call me whatever you want, call me. You can't call me a cheater. I'm not cheating or lying. I learned that when I was a kid, when you did that, your old man slapped you on the head. Maybe someone had to slap [Saban]».
Fisher also told the press he ignored a phone call from Saban on Thursday.
"We're done," he said. – He showed you who he is.
Both high-profile coaches were reprimanded by SEC Commissioner Greg Senkey on Thursday for their public quarrel.
Saban later apologized for highlighting Texas A&M and clarifying that "it did not say that someone did something illegal using a name, image and likeness."
But Fischer, who worked under Saban as an assistant at LSU from 2000 to 2004, told Simmons that the two coaches were still "not talking."
"I haven't read," Fisher said of Saban's apology. "I don't read social media."
https://www.nbcphiladelphia.com/news/sports/jimbo-fisher-further-defends-texas-ams-recruiting-in-contentious-interview/3248566/