Entertainment
"Journey to the Land of Sweets" to begin the holiday season Community news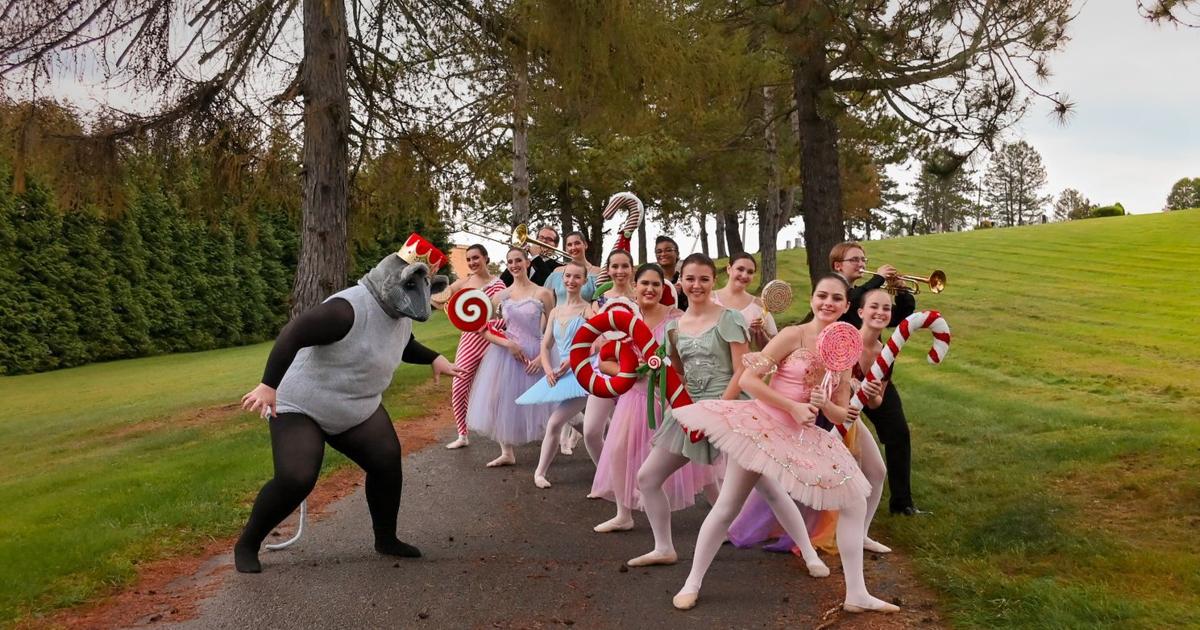 The 2021 holiday officially begins in this area on Thursday at 19:00 in the Fisher auditorium, the Center for the Performing Arts, when the IUP Dance Theater, IUP Symphony Orchestra, Mahoneing Valley Ballet and guests will present the long-time favorite "Journey to the Land of Sweets": Excerpts from "The Nutcracker" ».
Musical direction under the direction of Dr. Alexandra Dee, and staged by Joan E. Van Dyke.
More than 95 dancers and musicians perform in Tchaikovsky's music. Performers, from preschoolers to seniors, come from Panxatoni, Clearfield, Clarion, Dubois, Brookville, Indiana, Pittsburgh, Greensburg, Philadelphia and surrounding areas.
Commenting on the show, Van Dyke, artistic director and choreographer, noted that "The Nutcracker" has become a holiday tradition around the world, especially in America and Canada. Tchaikovsky's unforgettable music and the story itself combine all the elements of beauty and fantasy. If you add the grace of the dancers and the impact of special effects and lighting, there are so many things that will delight the audience. People can see the show several times and still catch details they've never noticed before. "
Crowded with familiar characters, the ballet revolves around Clara, a young girl who receives as a gift an enchanted nutcracker. This year's journey begins with Olive Claypool, housekeeper of the Stalbaum House 1863, Austria. Olive tells the magical story of the Nutcracker and is frightened from the stage by life-size mice. Among other favorite characters: a sugar plum fairy, chocolate, candy, tea, marzipan, coffee and the unforgettable mother ginger. The culmination of the ballet was the magical "Waltz of Flowers".
Protagonists and dancers: Brianna Edkins, Isabelle Bartruff, Sidney Burkett, Caitlin Chavis, Lydia Domines, Ava Drozd, Brooke Henshaw, Rachel Kovacs, Amy Kukula, Lily Hogg, Bria Hackler, Piper Jachler, Haifer Jordan, Haley Rentko, Emily Rugeri, Samantha Steel, Brussels Weber, Lydia Tsukalota and special guests Bryce Jach, Trevor Rank, Flo West and other community members accompanied by the IUP Symphony Orchestra.
"Journey to the Land of Sweets" is produced by the Department of Theater, Dance and Performance Van Dyke and Company and the College of Arts and Humanities. It is funded, in part, by the IUP Student Cooperative Association.
Tickets for this event cost $ 5 for all visitors and are available for purchase online through the Lively Arts website www.iup.edu/livelyarts/events. Note that masks are required for all indoor performances. Ticket access is available 24 hours a day, seven days a week if you visit the events page on the Indiana University Pennsylvania website and click on your chosen performance. Patrons who have questions or need help with ordering can call the Lively Arts office at (724) 357-2787 Monday through Friday from 10 a.m. to 4 p.m. The Lively Arts program, a program of the College of Arts and Humanities, annually presents about 200 performances, programs and exhibitions.
https://www.indianagazette.com/news/community_news/a-journey-to-the-land-of-sweets-to-kick-off-holiday-season/article_7cb02fba-7d64-5f81-b69b-563d344ed470.html