Pennsylvania
Large quantity of 'rainbow fentanyl' seized in Morgantown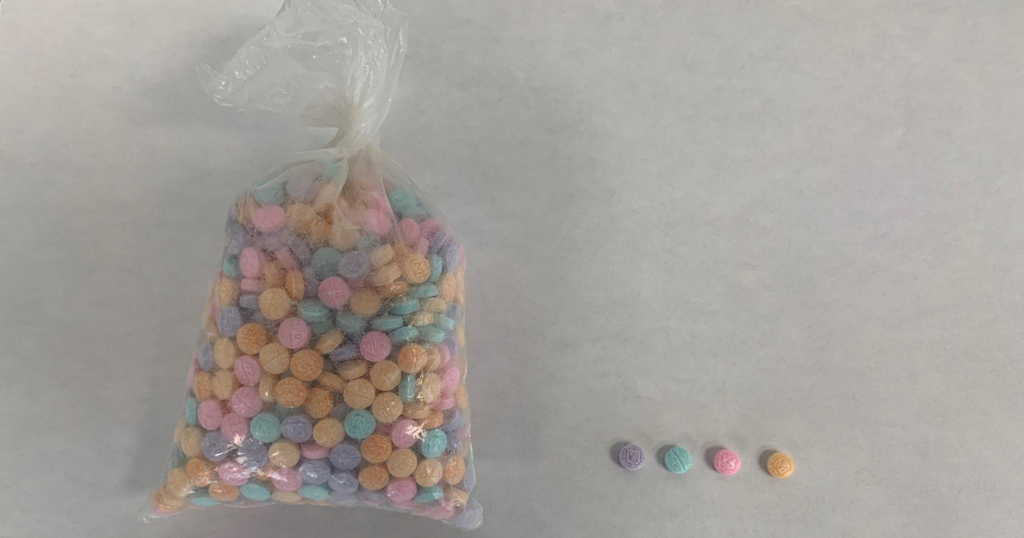 MORGANTOWN, WV (KDKA) — Officers say they've seized a large amount of "rainbow fentanyl" in Morgantown, a colorful version of the deadly drug that looks like candy.
U.S. Attorney William Ihlenfeld said the number of teen overdoses has doubled in the past decade, blaming fentanyl and the way it's sold. Ihlenfeld said the colorful pills found in Morgantown are "another example of drug cartels being creative in the way they manufacture and sell their products."
Federal prosecutors said the production quality of the counterfeits was higher than pills seized in the past. Investigators believe the drugs came from Mexico, then traveled to California before arriving in Morgantown.
Calling rainbow fentanyl a "trend," officials said last week US Customs and Border Protection agents in Arizona seized 15,000 colorful pills from a man trying to smuggle them into the country.
"We will relentlessly pursue drug dealers who target our youth with drugs disguised as candy," Pittsburgh FBI Special Agent Mike Nordvall said in a news release. "These pills may look harmless, but they are potentially deadly. We're asking the community to talk to your kids about the dangers of illegal drugs and not to take anything if they're not sure what it is or where it came from."
Officers also seized a "significant amount" of methamphetamine, cocaine and powdered fentanyl in Morgantown, according to the news release. Criminal charges are expected to be announced at a later date.
https://www.cbsnews.com/pittsburgh/news/rainbow-fentanyl-seized-morgantown/