Uncategorized
Mark Lamont Hill's new book examines the role of social networks in social justice Lifestyle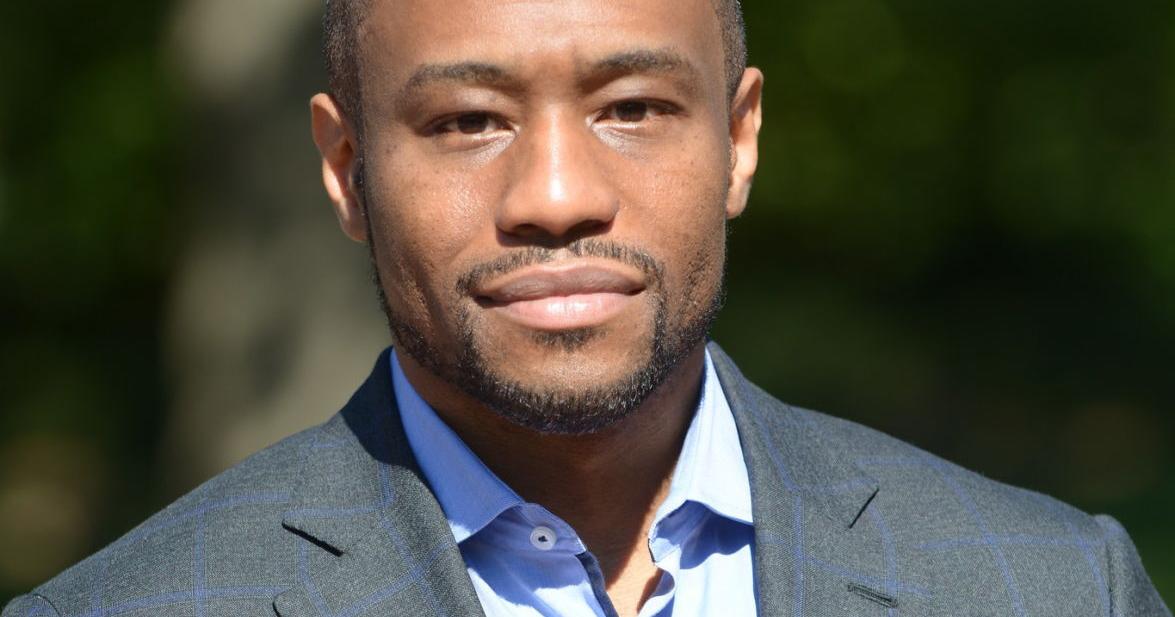 Mark Lamont Hill wears many hats, is a college professor, journalist / television author, bookstore owner and author. He recently brushed off the dust and put on his writer's hat again.
"Seen and Unseen," his new book, co-authored with Todd Brewster, explores how historical events are being reproduced today and how modern technology is being used to reflect the racial struggle that is once again raging across the country.
Technology, especially cell phones, has played an important role in raising awareness of this imbalance.
According to Hill, "We want America to understand that this is not an instantaneous outburst of injustice, but part of a long thread of injustice."
The idea for the book was sparked by the assassination of George Floyd in 2020. The horrific footage shows the police killing a man in front of the world. Communities around the world have spoken out against the murder as well as against the social injustice that has taken place in their respective places.
Hill said watching how things unfolded around the Floyd incident influenced him and Todd Brewster to develop the concept of the book.
"George Floyd's moment changed the game. Watching people being killed was alarming, but we knew violence existed. Many Americans have never had access to this level of violence. It was not a still photo, but a video that lasted minutes and minutes. You look at it and have to reckon with it. At that point, I was thinking of writing a book, and when I contacted Todd Brewster, who is a brilliant historian, we got together. We began to ask the question: how has this moment been transformed through media technology? This is an important issue, but we also wanted not to limit our understanding of this point, "he shared.
Hill referred to another episode of racial injustice that ruled the country in the 1990s.
"I was thinking about the 90s, and Rodney King, that moment for me as a young man in Philadelphia, influenced me. I've never been to Los Angeles and knew nothing about Los Angeles, but I saw this video and learned something about the Los Angeles Police Department and something about racial justice and injustice in America. So, technology has taken me somewhere, and it has formed a national conversation. It shaped what we asked for, and shaped what we asked for reform. "
This paved the way for a deeper study of history. Brewster was the one who mentioned Kent State, Ida B. Wells, Frederick Douglas and the Birth of the Nation to name a few. This investigation led to the discovery that every case of racism and racial injustice is related to the media and technology. At each stage, freedom fighters used the technology available to them to expose the corruption of bigotry.
Hill offered tips on how to focus on alternative facts presented as true.
"First you have to manage expectations. Not everyone will be on your side. There are people in this country who are deliberately ignorant. They try not to understand, they try not to learn. Ignorance is their business either for strategic purposes or for self-preservation. The way to fight this lie is to support ideas in schools and bookstores. "
Another aspect that deserves attention is when Hill and Brewster reveal the false past of victims such as Trayvon Martin, Ahmad Aubrey and George Floyd. The mainstream media often dehumanizes victims of gunshots to give law enforcement an alibi that shifts attention away from crime and to victims who are not present to protect themselves.
"Part of the media problem we have is how to imagine what happened. The news is not neutral. The news is biased. News is always a point of view and a perspective. What we've seen throughout history is when the prevailing culture controls the stories. They can prepare the world for who and what we are. "
Then the topic of the role of black media was raised. The aim of the black media, particularly newspapers, was to counterbalance the white media; however, many community members today too often receive news from gossip / entertainment media.
Hill spoke of the power and necessity of black media.
"We can't overlook the mission if it wasn't reported in the NY Times but told in Amsterdam News. It was the Last Bell that helped us understand what was going on in the anti-colonial revolutions around the world. It wasn't the Daily News or the Inquirer, it was the Philadelphia Tribune, a channel to black culture. If we understand the story that black people had to tell their own stories, it won't be so unexpected. "
"Seen and Unseen" tries to demonstrate that if we don't learn from our past, we will definitely repeat it. Hill said that while things may look sad, remember that "we are the children of people who have experienced much more."
A personal discussion on "Seen and Unseen" will be held at the Philadelphia Free Library on May 2 at 7:30 p.m. Journalist Tracy Matisk will moderate the event. For more information, visit freelibrary.org