Uncategorized
National Art Gallery enters a new, belated era with an exhibition of the African Diaspora | Lifestyle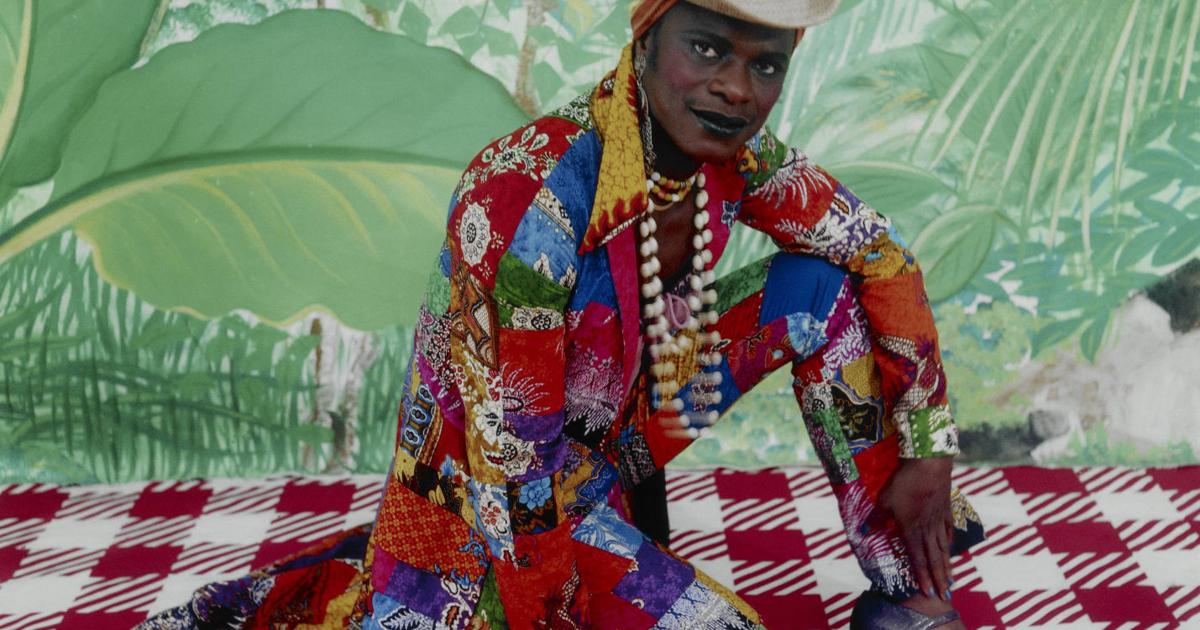 WASHINGTON – The first work that Afro-Atlantic Histories visitors encounter is a nearly 7-foot-tall map made of stainless steel with a highly reflective surface. Hank Willis Thomas's "A Place to Call Home (African America)" represents an imaginary hemisphere in which North America is connected to the Isthmus of Panama directly to Africa, offering one of the central themes of the National Gallery's new exhibition: As an Atlanticist into a vast, intermediate space of unsettled and changing identities.
The reflective surface means you can see yourself in the work, the usual trope for engaging the audience and inviting them to self-reflection. But the size of the work means that it creates an image not only of you but also of the National Gallery, and that seems to be the case. It's a landmark show, the first that director Cavin Feldman has received a green rating since she took on her role in 2019, and the first to give a clear idea of ​​where she would like to lead one of the country's most prestigious art institutions.
Originally, "Atlantic Stories" was developed by the Sao Paulo Museum of Art, where in 2018 a larger version was observed, more focused on Brazil. Curator Canitra Fletcher, then at the Houston Museum of Fine Arts, has set up a smaller touring show with a broader geographical focus for Houston and the National Gallery, where she is now an assistant curator of African American and Afro-diasporic art.
In a panel discussion on April 8, Fletcher spoke about the importance of seeing this art, which includes centuries of work dating back to the colonial era, both in the African diaspora and about it – not only in the National Gallery but also in the west of the Building Gallery. In the Western building is a museum treasure of historical works, which traces the canonical history of the early Renaissance. This canonical history has excluded or erased people of African descent, obscuring their presence and denying their history even on the rare occasions when they are depicted in Western paintings and sculptures.
Thus, "Atlantic Stories" is of immense symbolic significance to the National Gallery, which should refer to and present the art history of a large multi-ethnic population. This symbolic shift in the gallery's identity was officially recognized on April 7, when Vice President Kamala Harris delivered a gala preview the same night Ketanji Brown Jackson was confirmed by the Senate as the first African-American woman to sit in the Supreme Court. . The crowd, which was much more diverse than usual at the National Gallery's events, was in the head. The museum's founder's room, near the main rotunda, has been converted into a nightclub with dancing.
Four years ago, when I visited a small exhibition of Dutch maritime art at the museum, I was amazed at how briefly it examined the essential fact of Dutch participation in colonialism and the slave trade. The exhibition focused on paintings and models of ships, but to present a broader and darker history of Dutch wealth and prosperity curators had to include a wider range of materials, including documents and artifacts of slavery. Even in 2018, this would be an institutional stretch for the museum.
He now turns to an even broader and more painful story in the forehead, and in a much different curatorial and design style.
The walls are filled with text that explains the broad themes of the exhibition and the individual details of the works being viewed. We learn about the Kilombo, a community in Brazil that offered refuge to runaway enslaved people, including the Quilombo dos Palmares, which existed for almost a century until was suppressed by the Portuguese in 1694. And about the 18th-century slave market on Wall Street in New York City, where people were trafficked half a century before the American Revolution. And, from the watercolors of the early 19th century, about the mask used to prevent enslaved people from eating dirt, a form of protest and slow suicide.
The National Gallery is traditionally an aesthetic museum, which means that its focus is on excellent work in scientific exhibitions with an exhibition style that seeks to isolate and elevate art with a minimum of visual or textual interference. This has complicated the struggle against history and social contexts, which require a wider range of documentary materials and more basic explanations. In the section dedicated to the portrait, the exhibition presents classic paintings by Frederic Basil, Theodore Jericho and Eugene Delacroix. But there are also lithographs, photographs, a visit map and modern prints of archival materials. Many images, including those depicting enslaved people made by European artists, are included not because they are artistically beautiful, but because they reveal Western and colonial superstitions and caricatures.
All of this creates some stunning comparisons, including a portrait of Cinque, the leader of the Amistad Rebellion by Nathaniel Jocelyn, and Samuel Raven's "Celebrating the Liberation of Slaves in British Dominions". They were made about a decade and a half apart, in the 1830s or 1840s, but these are staggeringly different images of freedom. Jaslin's portrait depicts Cinque in Greco-Roman clothing, a beautiful and heroic figure seen with half-naked breasts holding a staff. The Raven figure is smaller, showing a central figure with arms raised, ecstatically welcoming freedom. But it's an awkward image, almost cartoonish, suggesting crude caricatures of African Americans that will spread throughout the 19th and 20th centuries.
So Jocelyn saw and portrayed the complete humanity of Cinque, and Raven captured only a grotesque European parody of anonymous figures? Or was Jocelyn just a better, more experienced artist? And what about the Greco-Roman filter? Was the best artist equally prone to typification, equally blind to the real person, even if the resulting image seemed seemingly nobler?
There are such exciting moments throughout the exhibition. The gallery, dedicated to religion and ritual, combines an 18th-century polychrome statue of St. Benedict of Palermo with Rubem Valentim's 1962 abstraction, which offers a cosmology of Afro-Brazilian religious symbolism. Here we have a delightful confusion of art and status, a classic statue of the first African saint of origin whose clothing is gilded, and a painting done in the visual language of the 20th century that has very different connotations of elite representation.
"Afro-Atlantic stories" are episodic, raising more questions than answers. The original focus of the exhibition on Brazil remains as an echo, suggesting another exhibition that could focus on iconographic differences between emancipation in the United States and other countries, including Brazil, which did not release its captives until 1888. Another room dedicated to everyday life points to a deeper look at the art of the Caribbean diaspora. Galleries dedicated to religious art require an overview of syncretic spiritual images and smooth lines between Christian and African religious representation.
Thus, "Atlantic Stories" is the first step that points to even earlier steps in a long and fruitful study of art, very different from what has traditionally been the focus of the National Gallery. It will not be easy, and not just because there may be institutional and traditionalist resistance to this path.
The challenge for the National Gallery, as for other museums with vast collections of Western art and a robust scientific and curatorial superstructure, is not just to tell new or different stories. They already know how to tell stories to weave them with old stories, properly corrected. He finds a way forward that, as the surface of the map of North America and Africa reflects, includes everyone in his image.