Pennsylvania
NJ Transit buses return to Philly in June State and region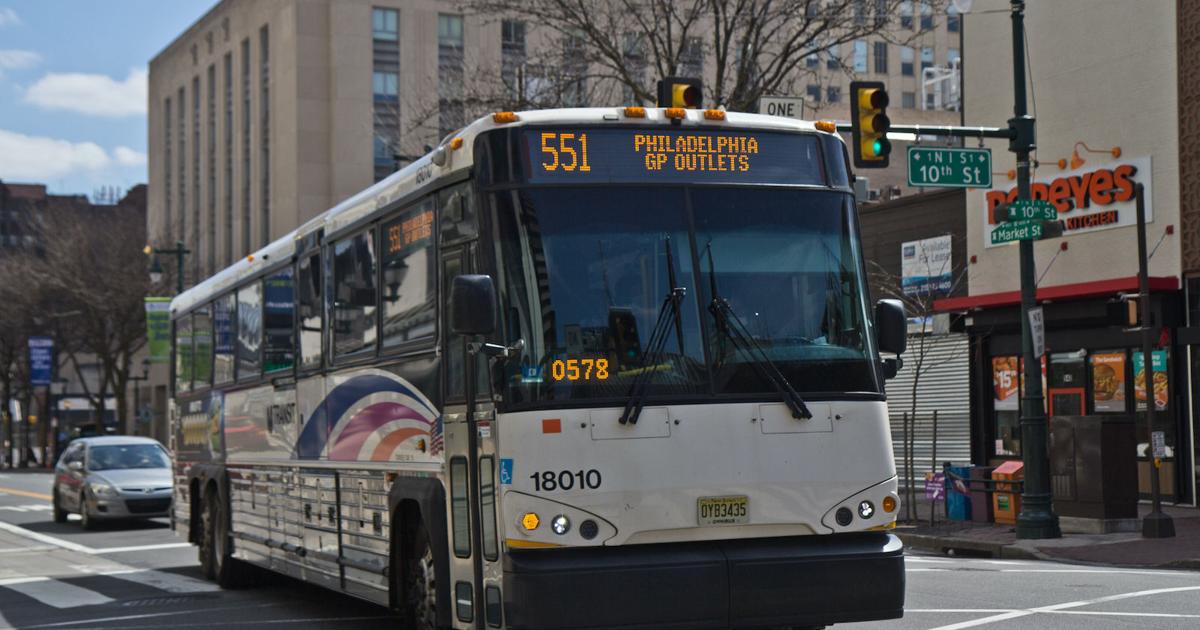 Some NJ Transit riders will no longer need to transfer buses to Camden if they want to continue to Philadelphia.
During a meeting of the agency's board on Friday, Mike Kilcoin, director general of bus operations, announced that five routes – 313, 315, 317, 408, 409 – would now stop at 10th and Market Street in Center City, one block from Greyhound terminal. starting June 25th.
NJ Transit representatives pulled their buses out of the terminal due to customer safety concerns after the bus company reconfigured the terminal. Since then, five routes have stopped at Walter Rand's transportation hub for more than a month.
Routes 317, 408 and 409 will go beyond the stop on 6th and Russian streets near the Independence Mall and continue to Market, Shirokaya, Vine and 8th streets. Racers can get off at any NJ Transit stop along the route.
Kilcoin described the changes as a "complete recovery", adding that "they have almost returned to where they were".
"It remains to be seen what our customers would like to see after implementation, which we will definitely consider," he said.
The changes in the two routes coming from Cape Mae – 313, 315 – Kilcoin calls an "improvement" because they will continue to 30th Street Station at University City and connect with other lines.
"So they have an extra option to go further to the Branch," he adds.
News of bus traffic across the Delaware River is welcome.
Lillian Hill of Philadelphia was excited when she was told her 409 bus would be back on Market Street.
"I love it," she said. "Especially since I don't need to come [Walter Rand] transport center ".
For the past year, Hill has traveled to a diner in Burlington three times a week. She adds that a sudden change in service caught her and others by surprise.
"They didn't let us know," Hill said. "We went to the greyhound and they said no more [the] 409 comes there and it upset us a lot.
Anthony Lanzilotti, president of the Delaware Valley Railroad Passengers Association, has not ridden any of the buses that now stop in Camden. Although he still regularly drives a 551 and drives to Philly, these changes have not been helpful to him.
"I'm completely blind, and orientation is certainly the key to independent travel," he said, explaining that although the 551 continues to stop near Greyhound Station a block away, he still needs it. adapt to change.
"If the spots are a little different, you've been landed elsewhere … it can also be problematic," he adds.
Lanzilotti said it was "excellent" that the buses were returning to Philadelphia, giving people more transportation options from South Jersey to the city. But he wants to know why the changes are not being implemented until the second half of June.
"I think what they're doing is better than nothing, but why another month," he asked.
The agency says June 25 is in line with the usual changes that will take effect from that date.
«[This] allows our planning staff to create new routes and schedules, as well as assign the necessary manpower and resources to support new service patterns, "they wrote in an email.
According to Kilkoin, it is still a "sly dance". The drive from the Cape May Welcome Center to the 10th and Market in Philly is about 93 miles and can take up to two hours in the morning rush hour, according to Google Maps.
Planners decided to use Walter Rand as a place where buses could resume to get back on schedule, though that's not the end of the line. He adds that it would be impossible to do in the Branch.
"We think we can do it," Kilcoin said. "We set up this transfer at different times so that most customers don't sit through a break on the road to Philly in the morning and don't come home in the afternoon."
This article first appeared on WYY.org.
https://www.phillytrib.com/news/state_and_region/nj-transit-buses-will-return-to-philly-in-june/article_41156875-fc0a-59e2-a801-672528772294.html