Sports
Peterson of Marion Center wins 200th victory Sports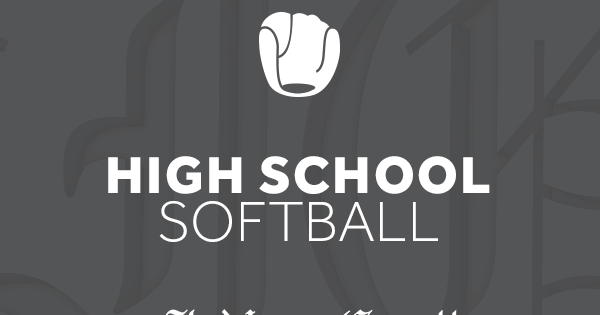 Ed Peterson of the Marion Center won his 200th career victory as head coach in a 15-0 win over Penns Manor at home in the Heritage Conference softball game on Wednesday.
"As a coach, it's one of those things where, of course, winning is winning, but I like to look at the way girls play. Our girls played well, and that's the main thing, "said Peterson, who has 200-72 in his 15-season career. "This is an important milestone that not many coaches reach, and I am lucky that for 15 seasons in our program there have been many really good players. I have also worked with many very good coaches. I was just lucky to be the leader. "
The Stingers held Penns Manor to three strokes and struck 11. Alexis Rush led with a home run, two and four RBIs as well as four strikeouts to win the mound.
"I'd say Lexi had a pretty good day," Peterson joked.
Maya Lipsey made two hits, including a double, and scored two RBI, while Abigail Smulik had two singles.
"Our team is really starting to click," Peterson said. "We have four here in a row now, and everything is going together. We have a big one with Northern Cumbria. They gave us our first defeat, so I hope we can play a little better than the first time. "
Marion Center lost to Colts 8-3 on April 12th. The Stingers (9-2) welcome North Cumbria today.
Penns Manor (1-7) takes the Purchase Line on Friday.
CAMBRIA HEIGHTS 6, CAMBRIA HEIGHTS 1: Cumbria-Heights remained undefeated thanks to 11 strikeouts by Jenna Serafin in the victory over Northern Cumbria in the Heritage Conference game.
Madison Bender had two shots, including a solo home run in the third inning, and scored twice. Lexi Gryak and Kennedy Rogal made a double, and eight Cambria Heights players earned at least one.
Eli Tribus and Riley Myers doubled for Northern Cumbria (5-3).
Cumbria Heights (6-0) plays Dubois on Friday. Today Northern Cumbria is visiting the Marion Center.
VALLEY OF THINGS 16, HUMER CENTER 0: Hannah Faust threw one striker, and River Valley made 16 runs with 16 rebounds in the resulting win at the Homer-Center in the Heritage Conference game.
Hannah Fust knocked out 11 reflectors in a full game from five halves and went 1-on-3 with three RBIs. Faust's Torah also had three WRCs for two strikes, including a home run.
Madison Stutzman went 4-on-5 with double and two RBIs. Amy Skinball also stroked the double. Tori Faust and Belle Pinos made four races each.
Caitlin Harper was the only Wildcats hit.
On Friday, River Valley (7-3) hosts United, and on Saturday, Homer Center (3-5) hosts Indiana.
WEST SAMOKIN 17, SHOPPING LINE 0: Hailey Newell doubled, Lexi Young tripled, each with four hits, and West Shamokin won for the fourth time in five games in a one-sided victory over Purchase Line in the Heritage Conference game.
Wolves striker Newell scored twice and inflicted RBI, while Young scored three wounds and had three WRCs. Maria Young scored twice and scored two goals, while Lily Jordan tripled in three races and scored two.
Maddie McConnell won by making three innings without hitting. She passed one and knocked out six of the nine beats she faced.
West Shamokin (7-4) plays at Homer-Center on Monday, and Purchase Line (1-6) visits Penns Manor on Friday.
UNITED 20, BISHOP GILFOIL 1: United made 14 runs in a tense second inning after scoring six in the first in a win over Bishop Guilfoil in a conference-free game.
Abby McConville was productive on the plate, going 2-on-2 with a double and a home run, scoring three runs and leading in four RBIs. She also won the round after crossing out four and missing one in two innings.
Chloe Long was 3-on-3, including a pair of doubles, with three runs and four RBIs. Sarah Plowman and Madison Burkett also received two hits each. Plumney doubled, and Burkett tripled when the Lions broke off eight extra base strikes.
United (6-6) play for River Valley on Friday.
FRANKLIN REGIONAL 7, INDIA 2: Indiana allowed five unearned runs, making seven mistakes, and failed to win back in defeating Franklin Regional in WPIAL Class 5A, Chapter 1.
The Panthers scored four wounds at the bottom of the second half and added three in the fourth in seven singles.
Maggie Cunningham and Hailey Hamilton were nominated twice, and Ella Myers received the only additional base kick in the game – a double.
Addie Stossel suffered a loss.
Indiana (2-6, 2-8) hosts Woodland Hills on Friday.
https://www.indianagazette.com/sports/marion-centers-peterson-picks-up-200th-victory/article_f8bf05fc-a985-5cf3-add1-184ad0e33b0f.html