Uncategorized
Phyllis Whitley's Letter Highlights Women's History Month at the Museum of the American Revolution | Lifestyle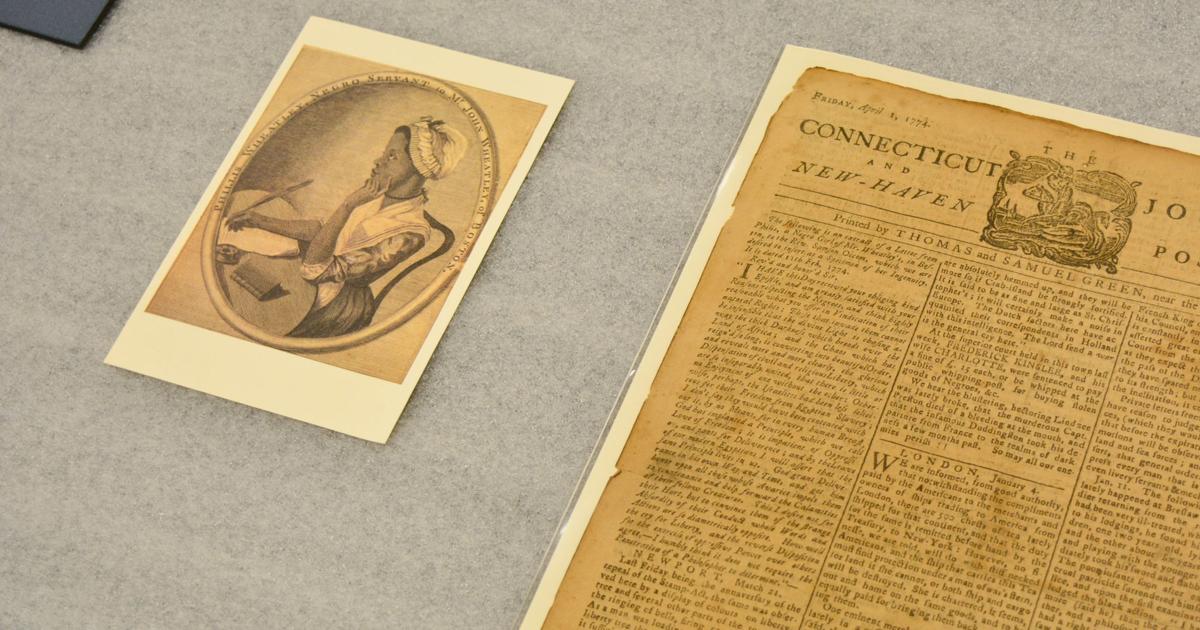 Women's History Month was created to highlight women's contributions to history and society. Stories of successful and innovative men have been well documented, but many times the roles of women are omitted. Their stories are sometimes not told, and their role in the American Revolution is no exception. The story of the American Revolution never forgets George Washington, Thomas Jefferson and Benjamin Franklin, but what about Phyllis Whitley, Deborah Sampson and Betsy Ross?
Adrienne Wally is the director of education and public relations at the museum. She says: "There were so many women doing instrumental things. Whether it's helping at home to run a household, or working with a father, brother, husband, or someone else in a mall, craft shop, or something like that. "
The Museum of the American Revolution makes sure that stories about the roles of women in the American Revolution are told loudly and with pride. During the month, the museum hosts events to highlight the strong experience of women revolutionaries. They conduct virtual panel discussions, theatrical productions, films, 10-minute pop-up talks and other activities that enliven the different perspectives of women living in this era.
According to Dr. Philip Mead, the museum's chief historian, women played an important political role in the consumption and production of goods during the American Revolution. "It was a revolt not only against the political power of Great Britain, but also for some kind of economic independence. The methods of the revolution often included a boycott of British goods, and this required people to be attentive to what they were buying, to seek a boycott in their areas and to produce alternatives to goods. " Women played key roles in all of these things. Did different things. Dr. Mead noted that there were groups of "Daughters of Freedom" that worked in tandem with the "Sons of Freedom".
"They were camp followers who helped with desperately needed affairs and work that took place in military camps during the War of Independence. There were some women who were actually on the side, "Wally said.
One of these women on the battlefield was Deborah Sampson. Deborah disguised herself as a man to be able to fight in a war, transgressing traditional gender traits. Sampson even received a pension for his role in the Continental Army, which was very shocking. Then she got married and settled down, so she got used to her traditional role. The museum offers a virtual tour that highlights Sampson's extraordinary achievements, and showcases her wedding dress at the "When Women Lost the Vote" exhibition.
Another fascinating story is Phyllis Whitley, who was the first black poet to be published in America. Phyllis was a slave to the Whitley family. She learned to read and write, and the family encouraged her to write poetry. They appreciated her talent and helped publish her poems in 1773.
After her release from the owners, she published a letter of freedom, which will be published in the newspaper later. The Museum of the American Revolution recently purchased this newspaper, and it is on display. The letter was purchased from a private collector thanks to a gift from the American Heritage Credit Union.
"This is the issue of the Connecticut Journal of April 1, 1774, which has her letter on the front page. This is a letter she wrote to Presbyterian Minister Mahegan Connecticut named Samson Okom. Both she and Ockam worked against what each saw as the hypocrisy of slavery and the treatment of Indians in New England and America. Her letter was important not only as a statement against slavery, but also as a statement on universal human rights, "said Dr. Mead. Partly in the letter it is stated that "in every breast God has put forth a principle which we call the love of liberty; he is impatient with oppression. "
In addition to making goods and clothing for soldiers, women produced other things that helped the revolution. One particular woman created the first American flag, Betsy Ross. She was a very experienced craftswoman, making flags and upholstery.
"Her story is sometimes shrouded in myth and mystery, but historians have learned quite a bit about her life in relatively recent years," says Weiley.
Elizabeth "Mumbet" Freeman was a woman from Massachusetts who sued for freedom from slavery. She argued that the state's constitution was based on these principles of freedom, which did not apply unfairly to her. She won her case and became the first African-American to sue for freedom and win. This month on Saturdays at 13:15 and 15:15 the museum is showing a 25-minute theatrical performance film showing her life.
Dr. Mead stressed that the causes of the revolution are largely in the struggle against male authority. "Because the revolution is a revolt against male authority in George III, it challenges male authority in general. Women take on many political roles and commitments, informally, that support the running of government, while male power is so suspected. "
Whaley stressed that the Museum of the American Revolution tells the stories of women not only during the Month of Women's History, but also during all months of the year. A full list of their activities this month can be found online amrevmuseum.org