Entertainment
Preview: "Rocket Arena" adds fighting elements to the team shooter Free time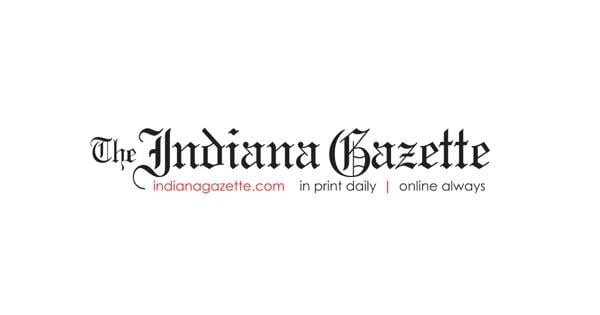 Breaking into team shooters is a difficult task. Games like "Overwatch" and "Counter-Strike Global Offensive" suck all the oxygen in the room. Add to the latest issue of Riot Games "Valorant", and stand out from the set will be difficult.
However, Electronic Arts enters the fray by releasing "Rocket Arena" from Final Strike Games. The third-person shooter will start on July 14 and will follow a path similar to "Overwatch". This means that initially it will be released with 10 game characters, 10 cards and five game modes with plans to expand all three.
The action of "Rocket Arena" takes place on the Crater, a planet rich in history, different cultures and unhealthy obsession with missiles. Players choose one of the heroes and join a team of three in battles in several arenas. Although the project is a shooter, it has more to do with fighting games such as "Super Smash Bros".
The name has a family approach, as players blow each other up with missiles, but opponents never explode into a bloody mess. Instead, they have an explosion counter that rises when they get damaged. Once it is full and if they hit a rocket, they will be mega-explosions from the arena, and they will fly to a new starting point.
This compares to being knocked off the stage in "Super Smash Bros." and, similarly, there are ways to avoid being knocked out. If players can avoid damage for a while, their counter may fall in seconds. If they swing and balance on the edge of the arena, they can be saved if they choose the right character, use their special abilities to interrupt their trajectory and fall to the ground.
In addition, each character has his own scene. This content is more common in fighting games than in competing shooters.
The choice of character is of great importance in the "Rocket Arena". Each character has a special style of play, which is reflected in the properties of their missiles, their movement and special abilities. They play their part in this three-on-three team shooter.
Take, for example, Izell. She is set up for aggression and close-up battles with the help of rapid fire and spear missiles at close range and her pain trap that draws opponents to herself. Jaaqua Charge move helps to reduce the distance between enemies. Meanwhile, Blastbeard has a slow but powerful project that is harder to aim for as it hovers in the air. His secondary attack Charged Anchor repels enemies, and his Shockwave ability repels enemies as well as destroys incoming missiles. It perfectly keeps the area on the map.
Teams of three will have to coordinate their talents in four player-against-player modes: Knockout, Rocketball, Treasure Hunt and Megarocket. Rule sets benefit certain characters, so it's important to choose the right ones for the map and mode.
The knockout can be compared to a team deadly fight. The team that knocks out the most opponents from the arena or reaches the limit wins.
Rocketball can be compared to capturing a flag. Players must grab the ball and carry it to their base. Characters with speed and high mobility are great in this mode. One interesting twist is that players can throw the ball to teammates or into their own goal to score.
Treasure hunts are the most intriguing regime because it is the most unconventional. Players phase two alternating phases. The first is the pursuit of treasure. The one who has it generates coins for his team, and the player who keeps it last gets a bonus. After that the card is filled with coins and there is a frantic jerk to grab as many as possible. Players can grab gold or they can launch missiles at their opponents to stop them. This continues until once you reach the limit.
Megarocket is a mode I couldn't play in the demo, but it's set up as Control or Domination. The rocket lands somewhere on the map and players have to stay in the zone to get points for winning.
The last player mode is against an enemy called RocketBot Attack and the confrontation of three-man teams against RocketBots is controlled by artificial intelligence. Players must work together to survive the onslaught.
Final Strike Games says the team is testing more modes and characters. From what I've played, "Rocket Arena" is fun, but it takes time to adjust to the concept. Players need to understand how the role and style of play suit each character. Because each missile fires differently, and secondary attacks and special abilities are so diverse, no two characters play the same, and it will take time to learn the intricacies and outcomes.
Secondary attacks and special moves also have a recharge time, so players cannot use them willy-nilly. The same goes for a lone defensive maneuver, a missile dodge that has a very forgiving window of invincibility. Combine them with movements such as triple jump, rocket jump and rocket climb, and it will take time to master and understand the basics of "Rocket Arena".
At the same time, players will have a lot of makeup and upgrades to unlock. Final Strike Games says there are 100 levels of rewards for each character and over 350 cosmetics that can be unlocked. Players will also encounter 22 artifacts that change the gameplay, change the stats or abilities of the character. Finally, players can expect social and ranking playlists.
Will "Rocket Arena" be as popular as the more famous names? It's hard to say about the development team that worked on titles like "Halo 5: Guardians" and the "Call of Duty" franchise. It will face battle to grab players 'attention, but the gameplay and art are unique enough to stand out. The cross-box option helps out, and the game comes out on PC, PlayStation 4 and Xbox One.
"Rocket Arena" will be released in two forms. In the standard edition for $ 29.99 there is only a game, and in the mythical edition for $ 39.99 – equipment for Jayto, cosmetics and Rocket Fuel – a premium currency – separate from the in-game currency that can be earned in the game.
———
© 2020 The Mercury News (San Jose, CA)
Visit The Mercury News (San Jose, CA) at www.mercurynews.com
Distributed by Tribune Content Agency, LLC.
—————
TO SUBSCRIBE TO THE CONNECTED
This column / content is for subscribers only. It is sold separately and is not included in your Tribune news service subscription. To subscribe, contact Rick Deschantal at the Content Agency Tribune, (866) 280-5210 or rdechantal@tribpub.comor you can purchase individual columns from the menu www.tribunenewsservice.com.
https://www.indianagazette.com/leisure/preview-rocket-arena-adds-fighting-game-elements-to-team-based-shooter/article_be388094-be80-11ea-ac6f-c7b79d8add82.html