Pennsylvania
Protesters rumble outside Sesame Place after claims of racial bias | Local news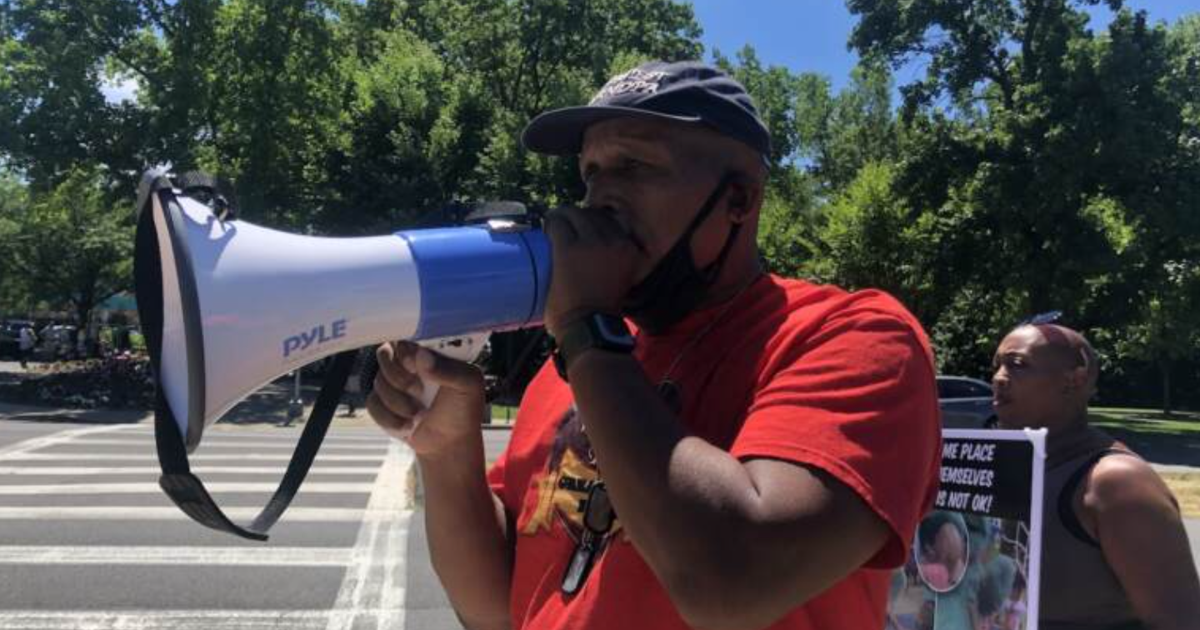 Protesters continued to rumble outside Sesame Place in Bucks County this weekend, two weeks after a viral video sparked accusations of racism and a racial discrimination lawsuit against the children's theme park.
The Video on Instagram on July 16, which has garnered more than 939,000 views, depicts the Sesame Place character, "Rosita," hugging a white child before walking past black children. Multiple videos showing similar cases featuring Rosita and other Sesame Street characters are also being shared online.
Jamal Johnson, who drove about 45 minutes from Philadelphia's Germantown neighborhood to the park, was among seven protesters at the entrance to Sesame Place on Saturday. Johnson said they were there to call out the park for what they say is discriminatory behavior.
"People don't have to agree with our presence here, but I'm sure you'll agree that everyone should be treated equally, especially our young children," Johnson said through a megaphone. "…when they come here, they come here for a good experience, not to be looked down upon, not to be ignored, not to be discriminated against."
In an apology issued by Sesame Place on July 19, the theme park said it would take steps to "improve operations," including training employees to "provide an inclusive, fair and engaging experience."
Johnson said his group was there to make sure Sesame followed through on those promises, and they're also calling for the firing of the employee who was dressed as the "Rosita" character in the viral video.
"It's obvious [Sesame Place] need to start learning or relearning how to deal with the little black kids that come to this amusement park," Johnson said.
On Saturday, July 23, two men from New Jersey were arrested for protesting outside the park. According to the Bucks County Courier Times, they were charged with obstructing a highway and disorderly conduct and released.
Johnson and the protesters were met a week later by heavy police at the entrance to the park. He and the other six were overtaken by 10 policemen standing opposite, five police cars and two quad bikes.
"We saw how the police treated people last weekend," Johnson said. "We thought it was unnecessary, overkill."
Some families entering the theme park Saturday were unaware of the viral videos, while others were aware and declined to comment.
But many passers-by, passing by the protesters, raised their fists as a sign of solidarity, clapped or nodded.
Ooty, of Staten Island, said she reluctantly spent the day at Sesame Place out of a "social obligation" to a friend.
"Otherwise I wouldn't come here again. And that's the only reason I'm here. And today it is difficult to come here," said Uti, who asked not to be named.
She said she was glad to see the participants of the action.
"I was shocked that someone could be so mean to children," Uti said. "I'm glad they're being tried. I hope they take the necessary action against their staff and provide training so that children don't experience this."
Skyla Berry, 13, was walking to the park with her family. She saw the video.
"It's not fair, and it wasn't right what she did," Berry said. "She had to go to all the children. And all are equal. We are no different from any other person."
Sesame Place is facing a $25 million racial discrimination lawsuit from another family who claims they were ignored by costumed characters during meet-and-greet events with other black guests. The characters allegedly interacted with white guests.
A number of NAACP leaders have collectively condemned the "treatment of black children" by Sesame Place and its parent company SeaWorld. In a statement, they demanded "immediate change," including Philadelphia NAACP President Kathryn Hicks, Bucks County President Karen Downer, Pennsylvania State Conference President Blanding Watson and National NAACP President Derrick Johnson.
"To this day, Sesame Place and SeaWorld have refused to take any real responsibility for these heinous actions. We are asking for their responses outlining preventative steps to ensure this never happens again," Watson said.
According to 6abc, Kathy Valeriano, president and general manager of Sesame Place, said the park is reviewing its internal practices. Valaryano said that the performer in Rosita's costume has not been working since July 16.
https://www.phillytrib.com/news/local_news/protestors-make-noise-outside-sesame-place-following-racial-bias-claims/article_998f9be2-10fe-11ed-a24c-6fa01936496c.html