Lifestyle
Questions and Answers: New York Times bestselling author Adriana Trigani discusses her work before appearing in Lancaster | Entertainment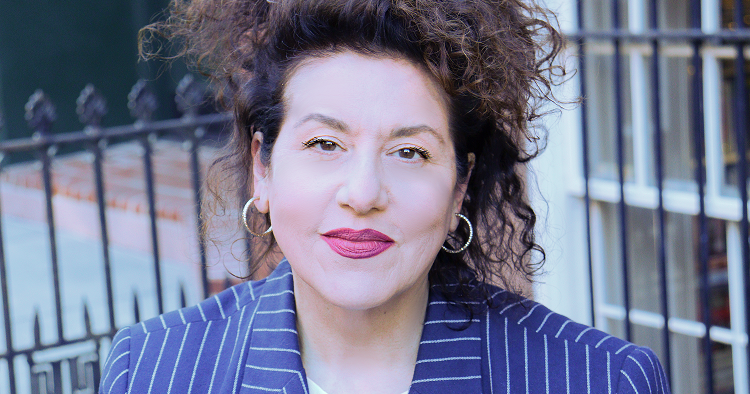 The 20th annual event of the Lancaster County Public Library Board of Friends in 2021 raised $ 27,000, the largest amount of money in 20 years of fundraising. So, for the 21st annual fundraising event, the Council of Friends decided to perform another unprecedented feat: to bring two authors to the stage.
New York Times bestselling authors Adriana Trigani and Chris Bogalyan will speak with Scott Lamar of WITF at Calvary Church in Lancaster at 11 a.m. May 24.
Tickets for the event cost $ 65 and include free copies of Trichani's latest book, The Good Left Undone, and Bagcalan's latest novel, The Lioness. Ticket holders must show their ticket at the event to receive free books. There will be no dinner at this year's event. Ticket booking forms are available at lancasterlibraries.org and in Aaron's Books in Cliff.
Trigani is the author of 20 books of fiction and nonfiction, including her latest book, The Good Left Undone, which was published late last month. She is also a playwright, TV writer and producer, podcaster and director.
Trigan lives in Greenwich Village, New York, but is originally from Big Stone Gap, Virginia. She honored her hometown with a series of novels "The Big Stone Gap" and the film of the same name. And together with co-founder Nancy Bolmayer-Fisher, she recognizes her Appalachian roots with the Origin Project, a magazine writing project offered in 17 schools in Virginia for students in grades 2-12 that focuses on identity and background. The program, which began in 2014, annually publishes an anthology of student writing.
Her latest novel, The Good Left Undone, is a family epic of secrets, love, loss and heritage that spans the globe and generations.
Chris Bogdzhalyan is the author of 24 books, including his latest "The Lioness" – a historical thriller set during an African safari.
For more than 20 years, Bagelyan has written an award-winning column in a newspaper about the life of a small town in Vermont for the Burlington Free Press.
His work has been translated into 35 languages, and his 20th novel, The Steward, has been adapted for a mini-series starring Kaylee Cuoca, which is now airing on HBO Max.
It took Trigani a while to talk on the phone as she walked the busy streets of New York. (Click here to get questions and answers with Bogdzhalyan.)
How have libraries helped you become a writer and reader?
Libraries were my main home away from home. I am the daughter of a librarian, so I was brought up to appreciate books and reading. I always say that my superpower is that I am an avid reader. It makes all the difference in my life. When I'm struggling with something, I can always find the answer in the library, and I learned it from my good mother.
We lived in the Appalachians, in a town called Big Stone Gap, and when we moved there, we didn't have a library. The library was built only in the late 70s, so the county library had a book car. We were regulars of the bookmaker in the 1970s and loved it. I thought the book car was very adorable. In fact, in my first novel (The Great Stone Gap), I wrote about the bookmaker – that's how libraries influenced me.
And also, when I first started writing books, my mom said, "I hope you go to the library." So I've done a really lion's share of what I do around libraries.
You will share the scene with Chris Bogdzhalyan, can you tell us about his work?
He is a master of all genres of modern and historical fiction. He does it all. He is a master craftsman. Chris Bogyalyan is a national treasure and one of our great American writers of all time, and I think the Lioness is worth reading.
Your latest book, The Good Left Undone, is an epic work of historical fiction. What research have you done to prepare for writing this book?
I hire researchers and spend a lot of time in the library – in this case, the New York Public Library, as well as in Italian libraries – gathering information. My researchers have also used university libraries such as the University of Gonzaga Library in Spokane, Washington. In England, there is a library dedicated to the work of Winston Churchill and other works dating back to the time when he was in power. In the United States, you will often find programs based on World War II or certain themed arenas. Working with libraries is very helpful because you can really find everything you need.
We have gathered a lot of information about SS Arandora Star (Editor's note: Arandora Star was torpedoed by a German submarine on July 2, 1940, killing more than 400 Italian civilians) was from microfilms in international libraries. It was really interesting because in this particular situation there was propaganda involved. They lied, mostly because they didn't want to alert people when the war started. And in fact, in the book I was generously paid to publish one of the propaganda materials against the Italian Scots.
You're a novelist, a filmmaker, a podcaster and have written for television – how do you juggle all this and know what you want to focus on?
You just do one thing at a time. When I write a novel, I write a novel, that's all. Then you sell, then you write the script. Then you are going to manage it and you have to raise money and start production. So I seem to be juggling a lot of things, but what I'm really juggling is this bunch of ideas that I have and I'm massaging them and looking forward to the right moment for this particular story. Everything I write is based on my family.
Were there any episodes from your family that got into the book?
When I got married, my grandmother called me and said, "Choose jewelry." I said it was a wonderful tradition, and she said it was done by Venetian Italians. Then I discovered that it was southern Italian, it was northern Italian – it was an Italian thing. I got married once and everything and traditions come out when it happens. You don't know them before you become a part of them. You can give your fiancé a diamond ring, but this diamond has spent millions of years on earth. It was then cut from raw stone and split many times in history so you could have a ruby ​​Indian rajah cut into 25, 50, 100 stones and you have a splinter of that. So I thought it was really phenomenal to have such antiquity there. That's what family is. We have not hatched from anything here. We are connected. That's really the whole thing.
Can you tell us about The Origin Project?
We have been in the classroom for 10 years and publish an anthology every year. I bring the authors of the notes to talk to the children – we did it in person and in Zoom. This is a great project because at the beginning of the school year we give each child a magazine and I encourage them to make it their own. I say: fake it, put photos, do whatever you want, it's yours. This is a year-round, school written program. And the topic? Your origin. We encourage you to tell a story. If you are proud of where you come from, you will most likely succeed.
https://lancasteronline.com/features/entertainment/q-a-new-york-times-bestselling-author-adriana-trigiani-discusses-her-work-ahead-of-her/article_54fa641a-cd4e-11ec-bec4-ab8dfcf882a9.html