Tech
Review: Chip 'N Dale's new hilarious movie fakes classic games, cartoons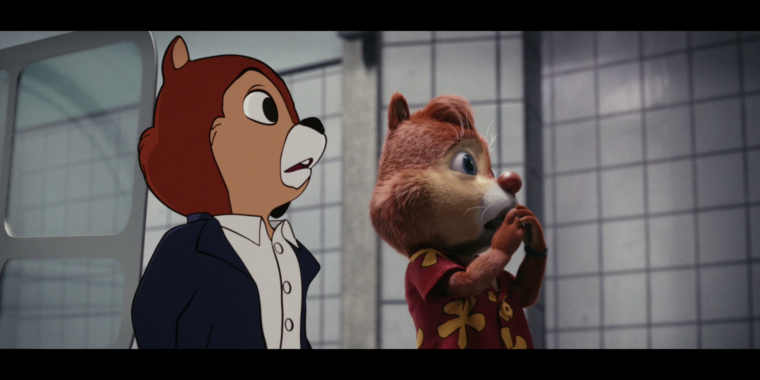 Traditionally, when Disney movies miss cinemas and go straight to video, that's not a very good sign. Now that has changed somewhat Disney + beast content needs to be fedhowever the company still distinguishes "triple-a television" as Mandalorian and "cheap movies for kids," for example Air Bud TV series.
So, today's premiere is Disney + Chip 'N Dale: Rescue Rangers–a reboot with a PG rating with a few previous press releases – made us think the worst, despite its comedic pedigree. Lonely Island ("Lazy Sunday", "Mother's Mistress") is everywhere in the movie's captions, but as far as the band pushes the boundaries Saturday night live job can survive the requirements for families running directly at Disney +?
I'm here with surprisingly good news. Chip 'n Dale is a self-conscious comedy that families will appreciate. What's more, he knows exactly when and how to play with 80s and 90s games, cartoons and links to pop culture, without losing character development and physical comedy.
Time for strippers: just a few minutes (but, I swear, with a PG rating)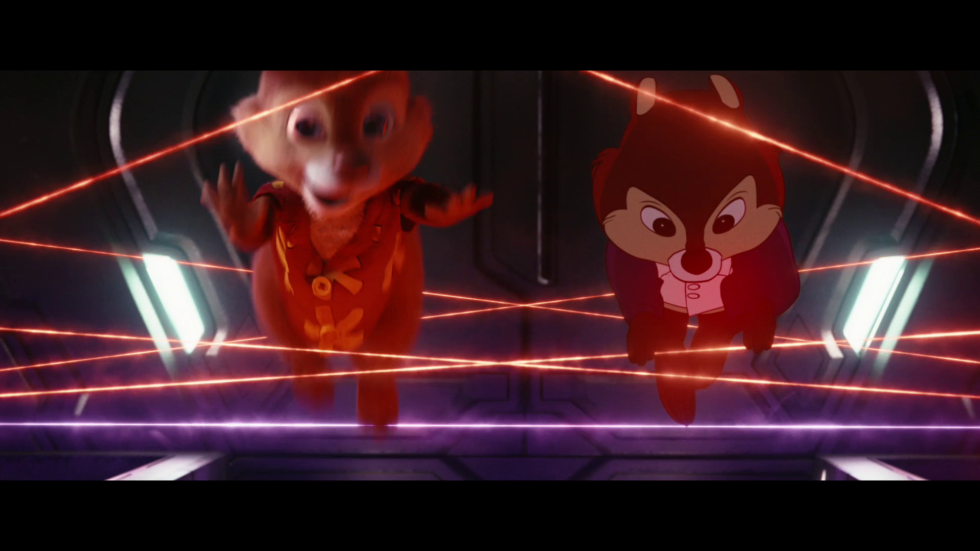 The film is the best in Disney history hybrid of live action, CGI and drawn animation, where the main characters are Chip (voiced by John Mulani) and Dale (voiced by Andy Samberg), each of whom offers different twists and turns of modern animation. The chip combines 3D rendering with a shaded cel filter, hand-drawn strokes and deliberately narrowed animation speeds to look like a live 2D cartoon, complete with thick notes of ambient occlusion and light rendering.
Dale, as part of a joke in the film, received a "CGI operation" and emerges as a fully 3D-painted chipmunk. The film begins with an increase in his disproportionate eyes and other unusual quirks for a comedic effect, but it quickly softens, and when the film approaches emotional, child-friendly connections between chipmunks, Dale eventually looks pretty good with his animated, shining eyes stand out.
Light spoilers are ahead, but we remember how easy it is to spoil some of the jokes in this movie.
Dale begins with the aspirations of a solo career.

Chip opens the film immediately tired of Dale's nonsense.
Samberg's introductory narrative suggests that the phrase "Chip' N Dale "is likely to remind viewers of a few things and then flares up the image of male strippers with a PG rating. The script and visual jokes of the film do a masterful job of creating similar links over children's heads or blinking and you miss them in games and cartoons.
The most screaming things in the film are sketched on Disney's favorite features and Disney's competitors are the same. In fact so much so that I looked through all the captions to see who exactly received the gratitude for allowing either passive-aggressive mockery of their biggest franchises, or outright, um, to melt into this movie. While some jokes date back to the very first days of the Disney movie catalog, most of them will come to parents in the room who grew up in Gen-X or senior millennium camps. This is probably not surprising for a film whose protagonists come from "Disney Afternoon Collection"characters of the late 80's. If you can imagine a cartoon that appeared or competed with Disney around that time, it will most likely appear here in both an obvious and subtle way.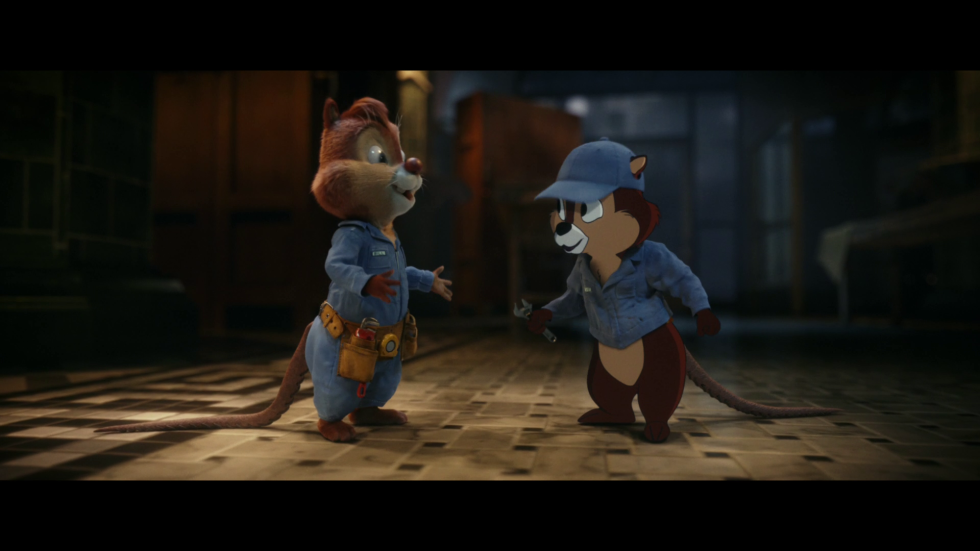 Muleini and Samberg double the archetypes of their two characters: Chip is smart and assertive as a leader, but also indifferent to pushing boundaries, while Dale prefers impulsive and stupid solutions to serious problems, although the stomach has some raging uncertainties. We see how each protagonist moves from the glory of the early 90s to his "adult" life for the next 25 years or so before they are forced to reunite. Their old caste mate Monterey Jack has switched to the wrong moneylender, and Chip and Dale decide to bury their long-standing enmity to save and track. (In one of the plots, Chip Mulani expresses an opinion on Monterey's problems, and if you're familiar with Mulani's real-life trials and tribulations, you can smile grimly just like I do these moments.)
https://arstechnica.com/?p=1855487