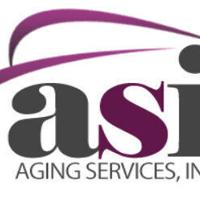 Aging Services Inc. Social Centers. open for lunch and other activities.
You must have a reservation to visit the center and get lunch. The full-time centers will offer daily takeaway meals. Those interested need to call the center the day before, before noon to get lunch the next day.
For more information, contact your local social center or call ASI at (724) 349-4500.
MONDAY
Warm roast beef and cheddar on sandwiches, summer corn soup, fresh seasonal fruits
Chestnut hills: from 10 a.m. to 4:30 p.m. free use of iPad; 10 a.m., tango bingo; noon, lunch; outdoor billiards; 16.00, picnic with music by Danny Haynes, menu: cheeseburger, hot dog, pasta salad, chips and cake
INDIAN: 9 a.m. to 10 p.m., Gary Fitt; 10 a.m., Bingo; jewelry making from Ellen; 10:30, linear dances; noon, lunch; 13.00, bridge class; domino club
MAHONING HILLS: 9:30 a.m. to 11 a.m., breakfast of fried porridge and ham; 11:00, Adagio Health and Nutrition Demo; open use of iPad; noon, lunch
SALZBURG: 9 am, knitting; 11 a.m., brown bingo bag; noon, lunch; 13:00, penny bingo
TWO LICKS: 11.00, word search day; open ceramic class; popcorn and movie day; from 10.00 to 13.00 free use of iPad; noon, lunch
Tuesday
Baked rolls with tomato sauce, potatoes with garlic, carrots, rolls, cookies
ARMY: remembrance day celebration; from 11 to 11.45 fitness; 12:15, lunch
Chestnut hills: from 10 a.m. to 1:30 p.m. free use of iPad; 10:30 a.m., ICCAP Cooking with Instant Pot Demonstration; noon, lunch; 12:30, Craft with Pauline
INDIAN: 10:30, bridge club; 11.00, town hall meeting; noon, lunch; open technology center; American mahjong; 13.00, woodcarving circle; Chinese mahjong
MAHONING HILLS: International Diadem Day !; 11.00, bandage; open use of iPad; 12:30 p.m., Bingo
SALZBURG: 9-10 a.m., breakfast; 10.00, card club; 11 a.m., talk on food label; noon, lunch
TWO LICKS: Banana split day, $ 2; 9 a.m., Gary Fit; open ceramic class; noon, lunch
WEDNESDAY
Hot dog with sauerkraut on a bun, cottage cheese, pineapples and tangerines
ALTMAN: 11.00, Remembrance Day celebration; noon, lunch
Chestnut hills: from 10 a.m. to 1:30 p.m. free use of iPad; 10:30 a.m., brown bags auction; noon, lunch; 12:30, dulcimer lessons
INDIAN: 9 a.m. to 10 p.m., Gary Fitt; 11 a.m., health insurance management with MEDI Lisa Coordinator; noon, lunch; open technology center; 12:30, Bridge Club
MAHONING HILLS: 11 a.m., fitness with Carol; Picnic for Remembrance Day !; no technology class
SALZBURG: Center evening from 4 to 7 p.m .; 16.00, brown lotto bag (bring wrapped gift); 5pm, dinner, barbecue pork sandwich, cabbage salad, chips, cherry pie, meal price $ 3.50
TWO LICKS: 9 a.m., knitting class; 10.00, guitar lessons; open pottery; noon, lunch
THURSDAY
Salisbury steak with sauce, baked potatoes, broccoli, wheat bread, gelatin
Chestnut hills: from 10 a.m. to 1:30 p.m. free use of iPad; 10 a.m., cookies and coffee; 11 a.m., bingo bar; noon, lunch; 12:30, free guitar lessons
CITY OF GAMER: from 10.30 to 11.00 fitness class with Carol; remembrance day celebration; noon, lunch; Bingo in the afternoon
INDIAN: 9 a.m., walking club; 9:30 a.m., manicure with ICTC; 10 a.m., American Mahjong; noon, lunch; open technology center; 13:00, Chinese Mahjong
MAHONING HILLS: 11 a.m., AGAIN blood pressure; bingo pennies; noon, lunch; 12:30, bingo
SALZBURG: 11.00, craft lesson; PA MEDI CONSULTING
TWO LICKS: 9 a.m., Gary Fit; Party for Remembrance Day with covered dishes
FRIDAY
Bowl with chicken burrito Fiesta, rice with cilantro and lime, black beans, tangerines
Chestnut hills: from 9 to 10 am strawberry pancakes and sausage; 10:30, karaoke with Joe; open technology center; from 10.30 to 11.30, fitness; noon, lunch
INDIAN: from 9 a.m. to 10 a.m., Gary Fit; 9:15, fundraiser for breakfast on Remembrance Day, menu: sausage, casserole with eggs and cheese, banana parfait, fruit and yogurt; 10 a.m., tango with the Hillsdale Embassy; noon, lunch; open technology center
TWO LICKS: 9 a.m., crochet class; 10 a.m. to noon Healthy Steps Workshop for the Elderly; noon, lunch; tango for HSOA participants; 12:30, Hillsdale Embassy
https://www.indianagazette.com/news/senior-centers-set-weekly-schedule/article_efe63df3-64d4-59f3-bb01-c2570df56ca1.html