Lifestyle
Smith Memorial Playground returns adult only Lifestyle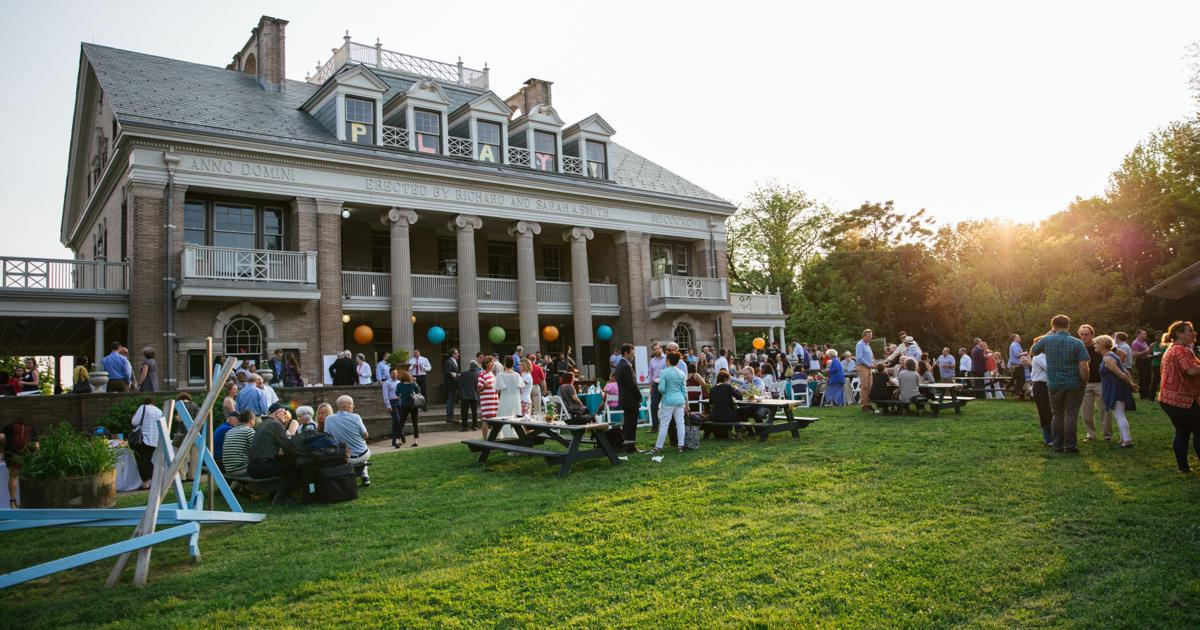 Ever since the Smith Memorial and Playground was founded in 1899, it has been a happy place in Philadelphia.
Designed solely as a play area for children by one of Philly's most famous architects in the late 19th century, James H. Windrim, Smith sits on six and a half acres of open field, woodland and hills in East Fairmount Park. And every year it receives more than 200,000 visitors from more than 500 zip codes.
According to its CEO Francis Hoover, Smith's mission is to provide and promote opportunities for unstructured free games for children. "Smith promotes healthy children, strong families and safe communities by upholding a proud tradition of free family entry, working with community organizations to reach a diverse audience, and upholding the importance of play."
Prior to joining Smith in January 2019, Hoover headed the Philadelphia School's Institutional Development Office, as well as holding various other positions in marketing and finance. She holds a bachelor's degree in accounting from the University of Florida A&M, an MBA degree in marketing and finance from Columbia University and a certificate in painting from the Pennsylvania Academy of Fine Arts.
She is also a member of the Chester Charter Scholars Academy and says that one of the greatest joys of her life "is working with children, and accepting my position at Smith gives me the opportunity to communicate with children and their families who can take advantage of everything we offer. And we are always thinking of new ways to improve their lives. "
Among the many activities he offers, Smith conducts tours, birthdays, weekly storytelling events, monthly craft programs and more.
Unfortunately, COVID forced Smith to take a two-year break, not allowing families to enjoy all that Smith has to offer. "But fortunately," says Hoover, "we're back." And on May 21, from 5.30 pm to 9.30 pm, we will organize our 14th annual party at the playground, designed only for adults, an event designed not only for entertainment, but also to help us raise funds to support our work.
This year's party will present the 2022 Ida Newman Magic of the Play Award to former board member and longtime Smith attorney Hanley Bodek along with Deloitte LLP for their outstanding volunteer service.
Bodek is the owner of the Philadelphia Construction Company and a longtime resident of the village of Powellton, which for more than 40 years preserves the rich history of Philadelphia through various reconstruction and redevelopment projects.
Deloitte LLP provides industry-leading audit, consulting, tax and advisory services to many of the world's most popular brands, including 80 from the Fortune 500. Believing in the power of human connections, Deloitte has sent more than 100 employees to Smith to complete volunteer service and landscaping projects.
The evening will be marked by games, music, dancing and the opening of a new donor wall in honor of the theater's first renovation since its inception more than 100 years ago.
"It is thanks to the commitment of two of our awardees that we can continue to work at Smith," Hoover insists, "including raising money to renovate our building, which has been damaged and in need of repair over the years. With the help of our winners, we can start working. "
https://www.phillytrib.com/lifestyle/smith-memorial-playgrounds-adults-only-party-returns/article_c79c41a4-2c96-55b0-a3ad-e1ef47ef0839.html