Pennsylvania
Studies show that the risk of stroke is higher in patients with COVID News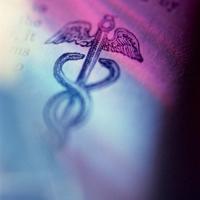 Ever since the first case of COVID was registered in January 2020 from samples obtained from a laboratory in Washington State, there have been questions about the extent of damage to the organ system from this viral disease.
As a neurologist, I can comment on the various effects of COVID-19 on the peripheral and central nervous systems. I will leave it to other professionals or health officials to comment on the damage to other organ systems.
It is estimated that 58 percent of the U.S. population has been infected with COVID since the January 2020 watchdog. It killed 996,000 Americans, making it the third leading cause of death after heart disease and cancer. This exceeds the combined mortality from stroke, Alzheimer's dementia and influenza.
So, among patients, how has this disease affected the nervous system in both acute and chronic conditions? This article will try to answer these difficult questions.
At the beginning of the pandemic, it was noted that the victims complained of loss of taste and smell (according to a review article by Dr. Misra in December 2021 in the Journal of the American Academy of Neurology, up to 20 percent of all patients). . These complaints served as warning signs of infection. While these symptoms usually last for 3 weeks, up to 25 percent of patients experience problems for well over two months. Additional neurological symptoms frequently reported by patients include fatigue (32 percent), myalgia (20 percent), and headache (13 percent). In elderly patients over 60 years of age, up to 33 percent experienced confusion or delirium. The most common neurological diagnosis (condition) is stroke, which affected 2 percent of the COVID population, almost twice as often as the non-COVID population.
Since May is Stroke Awareness Month, let's examine the scale of this problem affecting patients with COVID, and give some information about the risks as well as the need for constant vigilance regarding mitigation.
Dr Richard Perry and colleagues from the Queen Square Institute of Neurology in London in 2021 published an article in the British Medical Journal in which he described the characteristics of stroke among patients with COVID compared to the general population of uninfected stroke patients.
These patients have occlusions of large vessels that weigh more than the typical stroke patient, leading to more severe disability at discharge. This contributed to a higher mortality rate than the stroke population as a whole.
Dr Tu of Singapore wrote in the Journal of the American Medical Association in 2022 that patients of all ages (young and old) experience an increased risk of stroke and noted that the onset of stroke symptoms may develop as early as two months after that. diagnosis.
A study published in the medical journal Lancet in 2021 shows that within one week after the diagnosis of COVID, the risk of heart attack is 3-8 times higher than in patients without COVID, and the risk of stroke is 3-6 times higher than in those same uninfected patients.
Dr. Fifi wrote in the Lancet Neurology in September 2020 that the risk of stroke among patients with COVID is seven times higher than among patients without COVID-19 who have the flu. He also noted that strokes can affect a younger segment of the COVID population with 27 percent of patients under the age of 50. This contrasts sharply with the typical onset of stroke among uninfected patients, usually over 65 years of age.
So what causes this problem of increased blood clotting, which leads to damage to coronary vessels and cerebral vessels?
It appears that the increased risk of stroke is due to "blood clotting" due to inflammation of the walls of blood vessels and due to the production and release of autoantibodies, leading to antiphospholipid-like syndrome. These processes promote rapid coagulation of large arteries and veins as well as small capillaries, leading to blockage of blood flow to areas of the brain that we clinically regard as "strokes". Patients suffering from additional chronic diseases or lifestyle habits such as diabetes, hypertension and tobacco abuse add to this an increase in strokes.
Earlier this year, the American Stroke Association reported various epidemiological risk factors for stroke at the last International Stroke Conference in New Orleans.
A review of the national Medicare database of patients 65 years of age and older noted that the risk of stroke in a patient with COVID was greatest within three days of diagnosis. This risk is greatest among patients aged 65 to 74 years, especially
than the group over the age of 85 years. A possible explanation is that the "older old" group of Medicare patients cannot create a reliable (but harmful) autoimmune inflammatory response to COVID.
It is still estimated that up to 80 percent of COVID (+) or (-) strokes can be prevented.
So, what are the best ways to reduce the risk of stroke among young and old?
The best way to reduce the risk of stroke in a COVID infection is to do all COVID vaccinations and regular vaccinations.
Maintaining a high level of vigilance regarding the possible development of stroke after infection is paramount as it helps to identify and reduce risk factors that can be modified.
The period of risk of stroke during the first 3 days after diagnosis of COVID is 10 times longer than in the uninfected population. Even if we extend the stroke risk period to two to four weeks after diagnosis, it is clear that patients with COVID (+) are 9 percent more at risk than uninfected control groups.
The best ways to minimize the risk of a new stroke is to go to the emergency room early if new unexplained symptoms appear – at any time after exposure to COVID. As in the pre-COVID-19 era, the fight against hypertension, hyperlipidemia, diabetes, atrial fibrillation, and tobacco abuse provides the greatest protection against new strokes.
Michael K. Sauter, MD, is the director of the Primary Stroke Center at the Indiana Regional Medical Center.
https://www.indianagazette.com/news/risk-of-stroke-higher-in-covid-patients-studies-find/article_0514127a-08c2-57a7-b241-da1e55be2350.html