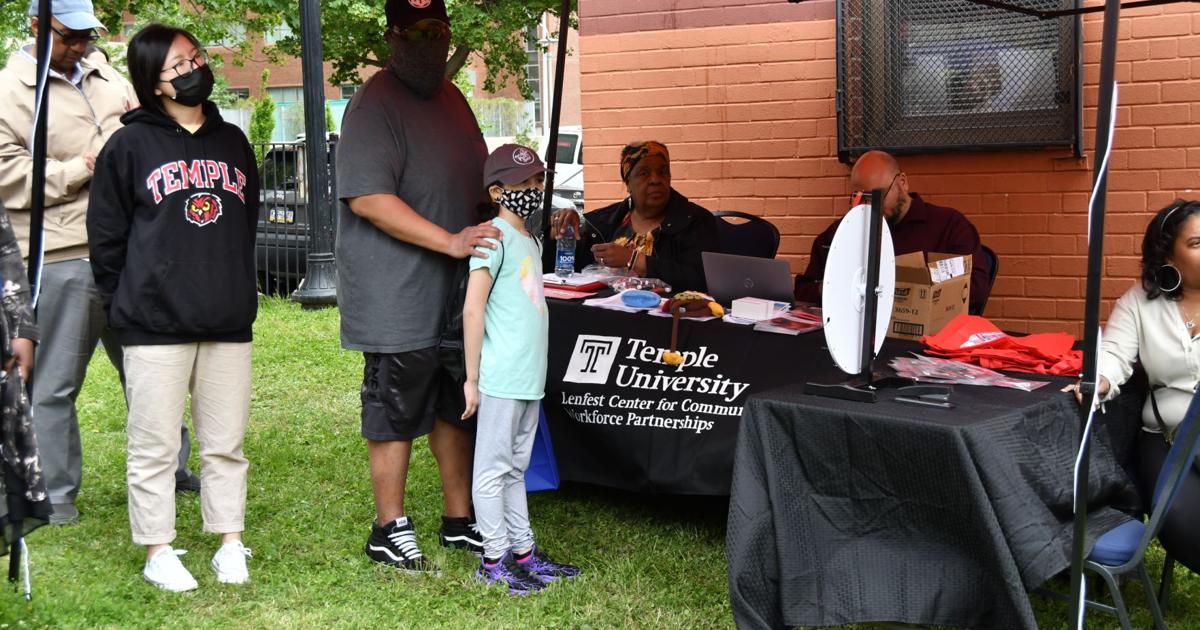 Temple University has highlighted its commitment to bridging the digital divide by launching the Digital Equity Center.
The new center, which is partly funded by Dell Technologies, will help provide residents of North Philadelphia with access to technology, support and support education in digital navigation and digital literacy through Temple's strategic community partners.
"There is still a lot of work to be done, but we are committed to helping bridge the digital divide in North Philadelphia," said Gregory Mandel, vice rector of Temple University, during Wednesday's Digital Capital Day event. week Philly Tech.
"Through this new center we will be able to ensure that children keep up with their school work, we will be able to help their parents get a free continuing education and perhaps most importantly, we will be able to unite families for cultural programs, workshops, for concerts on their computers, tablets and phones. "
"That's what it means when we talk about intentional community involvement," Mandela continued. "Also in this way, Temple seeks to serve our community and seeks to really change the situation."
Located at 1915 N. 11th St., the center's efforts are focused on people living in eight zip codes bordering Temple University in North Philadelphia.
This is because there are about 96,000 families in Philadelphia who do not have broadband Internet access, and African Americans, Hispanics and low-income residents are less likely to have access to a working device, according to city data. Digital Capital Plan.
Representatives of the temple and business partners spoke about how they are working to expand digital access during the opening.
Jonathan Latko, executive director of business administration for information technology services at Temple, said they are working with community partners to distribute 600 computers. He noted that at the beginning of the pandemic, representatives of the Temple together with partners donated about 100 computers.
"We have worked very hard and very deliberately figured out who our partners need to be to build these trusted networks," Latko said. "We didn't want to go out and introduce ourselves to the public. They already had a relationship in society, so we used that relationship to deliver equipment through these partners to people. "
Temple is collaborating with strategic project partners, including the City of Philadelphia (The Mayor's Fund, Digital Literacy Alliance (DLA), PHLConnectED, PhillyDonateTech), Dell Technologies, Comcast Corp., Philly Community Wireless, Per Scholas and Technology Learning Collaborative.
"This partnership with Temple and Comcast and the nonprofit ecosystem you see here today is extremely interesting to Dell because, as you can see, it really allows the community to take advantage of the opportunities that exist in the digital economy." said Maya. Wagner, head of digital inclusion strategy at Dell Technologies.
Dennis Matthew, senior vice president of Freedom Region Comcast, discussed the importance of bringing partners together. Comcast supports Temple's efforts through its Lift Zones, which offer access to Wi-Fi and Internet Essentials, a comprehensive low-income broadband program.
"We need to work together, and we need trusted voices on the ground to deliver this message of connection and help us raise awareness and foster acceptance," Matthew said.
Payens Lerman, deputy dean for labor and community development with Temple College of Education and Human Development, addressed the college's role in this effort. The college currently provides digital literacy training for parents and caregivers of Potter-Thomas Elementary School and James G. Blaine Elementary School students.
"We have a responsibility to ensure that families with school-age children really gain the skills and technology they need to teach their children," she said.
https://www.phillytrib.com/news/local_news/temple-university-unveils-digital-equity-center/article_dfbd8767-ce7f-50fe-ab13-1f7d77d192d3.html