Pennsylvania
The IRMC receives an "A" rating in the half-yearly hospital rankings Local news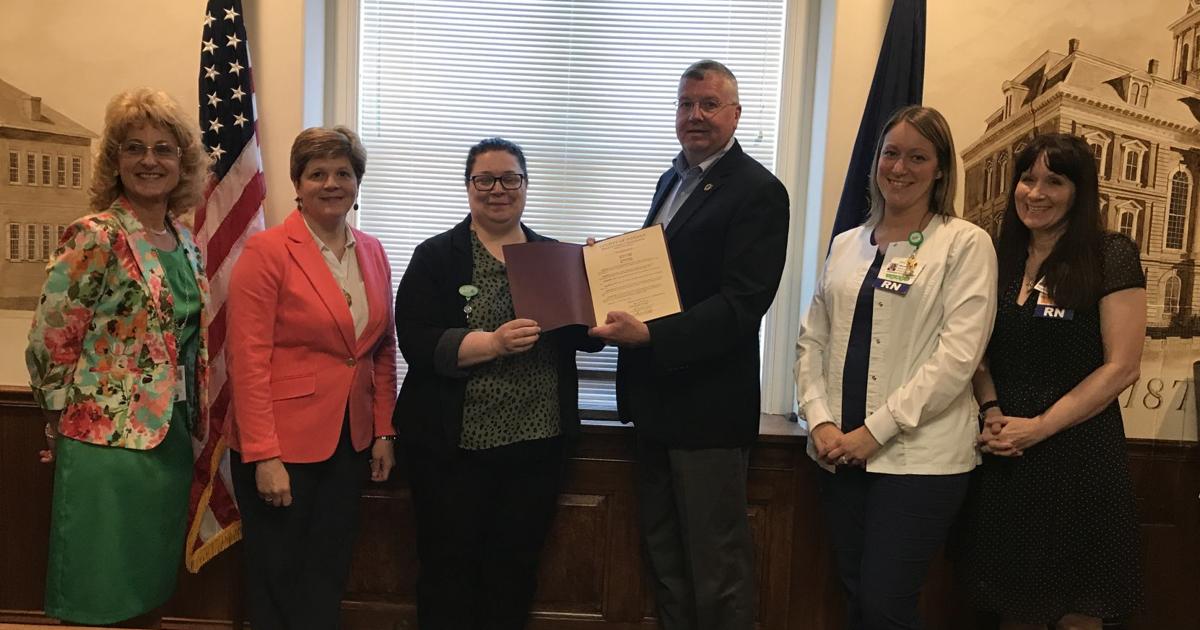 For the first time in two years, the Indiana Regional Medical Center receives a rating of "A" in the six-month safety level at Skakaharki Hospital.
According to ratings released May 10 for Spring 2022, this is a national assessment that recognizes the IRMC's achievements in protecting patients from harm and error in a hospital that a local hospital shares with 33 percent of hospitals surveyed across the United States.
Leapfrog Group, an independent national monitoring organization, scores on general hospitals across the country based on more than 30 national performance indicators that reflect errors, accidents, injuries and infections, and systemic hospitals to prevent harm.
The last time the IRMC received "A" marks was for Fall 2019 and Spring 2020, followed by "B" marks for Fall 2020 and Spring and Fall 2021.
Leapfrog's latest ranking was given during National Nurses Week (May 6-12) and National Hospitals Week (May 8-14), IRMC Chief Medical Officer Dr. Richard Neff said.
"I am proud of the hard work of the IRMC family throughout the organization as they continue to work together to strive and succeed in improving the quality of care at IRMC," Nef said.
The Indiana County Board of Commissioners has issued a statement welcoming the IRMC for "serving our communities with honesty, respect and excellence for more than 100 years."
The Council also recognized that "IRMC is proud to give its best to all patients in the community" and "continues to safely meet the needs of both patients and staff".
The commissioners also noted that "IRMC maintains its commitment to serving the region by constantly reinvesting in facilities, technology and people to provide the highest level of assistance."
The proclamation was presented to Diana Sentmiclos, Director of Professional Practice at IRMC, Clinical Coordinator Nicole DeBuiser and Certified Nurse Pam Waltemir, as well as Marketing Specialist Taylor Shearer.
In November 2021, Waltemir was awarded the DAISY Award or "Immune System Attack Disease" by the DAISY Foundation, founded in 1999 by the Barnes family to honor the memory of their son Patrick, who died of complications from an autoimmune disease.
While he was hospitalized, according to IRMC officials, Patrick's family "deeply appreciated not only the tremendous clinical skills, but also the tremendous compassion shown to Pat and his family by his nurses."
"We are very fortunate to have an IRMC in our community," said Commissioner Sherin Hess.
"From an early age," said Commissioner Robin Gorman, "she saw what nurses were doing, and I could never do that."
Gorman said the pandemic opened eyes to the importance of nurses just as the September 11, 2001 terrorist attacks opened eyes to the importance of the rapid response service.
"It was a difficult time," Sentmiclos said of the pandemic. "In a sense, it united us."
Leapfrog is the only hospital ranking program based solely on hospital prevention of medical errors and harm to patients.
"As our healthcare system continues to feel the strain of the pandemic, I thank IRMC staff and management for their continued commitment to patient safety on a day-to-day basis," said Leapfrog President and CEO Leah Binder.
The "A" safety assessment is a remarkable achievement that is impossible without a 24/7 effort to protect patients from harm by all health personnel. This community should be proud. "
Other "A" ratings have been awarded at the regional level at Excel hospitals in Latrobe and Westmoreland (Greensburg), as well as at East (Monroeville) and Altun UPMC hospitals. Leapfrog reported that in the spring of 2022, 24 percent of hospitals across the country had a "B" rating.
Grades "B" were awarded at the regional level by Forbes Allegheny Health Network Hospital (Monroeville) and Penn Highlands DuBois.
Leapfrog reported that 36 percent of hospitals across the country had a "C" rating in the spring of 2022.
A "C" rating was given to the Punxsutawney Area Regional Hospital, IRMC partner in the Pennsylvania Mountains Health Network, ACMH Hospital in Kitaning, Chiang Sung Shiong Medical Center in Windbury, AHN Allegheny Valley Hospital in Natrona Heights and Athron Heights. Nice. Seven percent of the hospitals surveyed received a "D" rating.
One "D" was registered 50 miles from Indiana, at Konema Memorial Medical Center at Duke LifePoint in Johnstown.
Less than 1 percent of hospitals surveyed received "F" marks.
https://www.indianagazette.com/news/local/irmc-earns-a-in-semi-annual-hospital-ratings/article_bbfe0353-deed-54f8-9ab7-6f79ea1a1e2a.html