Business
The local shop serves coffee and company Business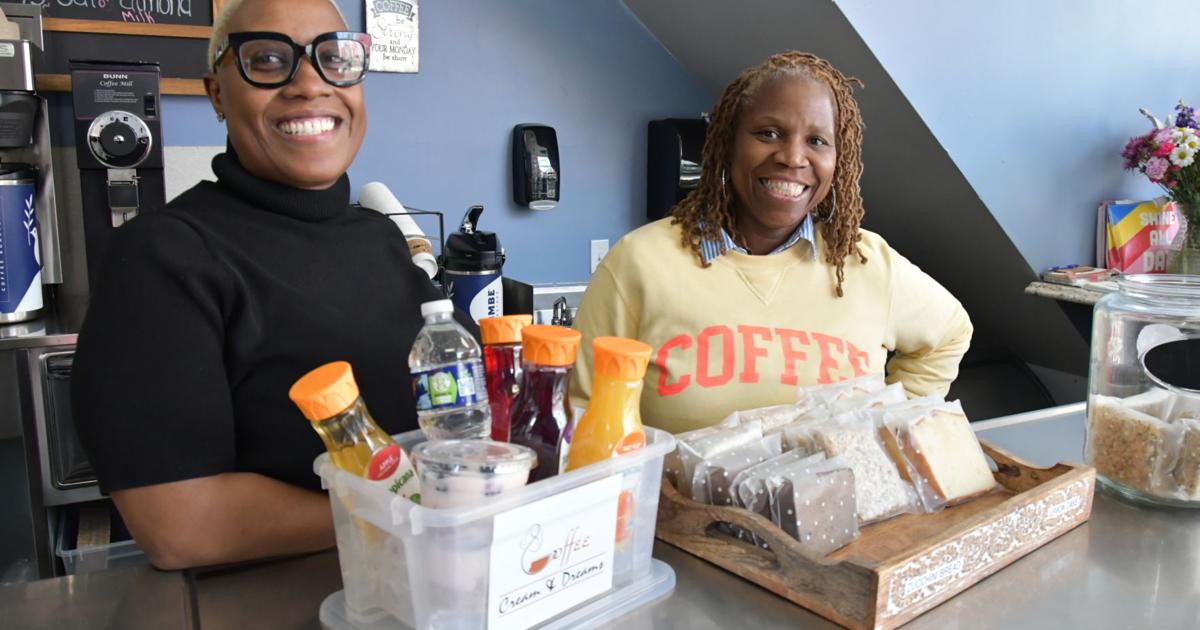 Stephanie Ford has always loved coffee shops, and after she was fired as a legal assistant, she decided to start her own whim.
"I like the whole atmosphere of being able to sit down alone or with a friend or a few friends and talk over a cup of hot coffee," Ford says of what drew her into the business.
She collaborated with Sonia West to open Coffee cream and dreams where tea, hot chocolate, La Colombe coffee, espresso drinks, local pastries and sandwiches for breakfast are served.
Entrepreneurs explored areas throughout the Philadelphia region before choosing 1500 Fairmount Ave. as an ideal place. They signed a lease but were unable to open the door just nine months later due to contractor problems, electrical problems and licensing.
"Every obstacle we encountered, we jumped over," Ford recalls. "For every push we got, something pushed us forward."
Five months after they opened their doors in October 2019, a pandemic struck and caused problems with store supplies. Eventually they had to travel around the city to find bakeries that sold bakery products at retail.
"We were very impressed because all our confectionery suppliers were closed," Ford explained. "So we were able to buy coffee in bulk, but we couldn't buy pastries in bulk."
Ford and West like to socialize with their customers when they visit a coffee shop, and make friends. Ford says they are grateful for the support the community provided during the pandemic.
"We love our customers," said West, who works as a retired telephone company technician. "We love our friends."
They sought to create a welcoming atmosphere in the store, decorated with light blue walls and coffee-themed ornaments.
"We try to make people feel comfortable," Ford said.
Business partners have taught some of their friends to help on a volunteer basis when things in the store are loading.
"We have a lot of friends who come on this day and volunteers," Ford said. "I really wanted them to see what it's like to work in a coffee shop."
Ford is working on the possibility of opening a second site, but she has not decided whether it will be located in Philly, as some areas are overcrowded with shops. On average, there are 16 coffee shops per 100,000 people in Philadelphia. report from Clever Real Estate.
Now entrepreneurs would like to share their knowledge about opening a coffee business with others.
"We definitely want to teach people what we learned to do by opening a coffee shop because we didn't have the experience and we just figured it out," Ford said.
"I want other people to understand that you can understand that too, and not everyone has that mindset. It's doable, but you have to be ready to work for it. "
Entrepreneurs selected by the African-American Chamber of Commerce of Pennsylvania, New Jersey and Delaware.
https://www.phillytrib.com/news/business/local-shop-serves-up-coffee-and-camaraderie/article_191186bb-63e3-5797-a12d-233278af6646.html