Tech
The pandemic killed 15 million people in the first 2 years, according to a WHO study of excessive death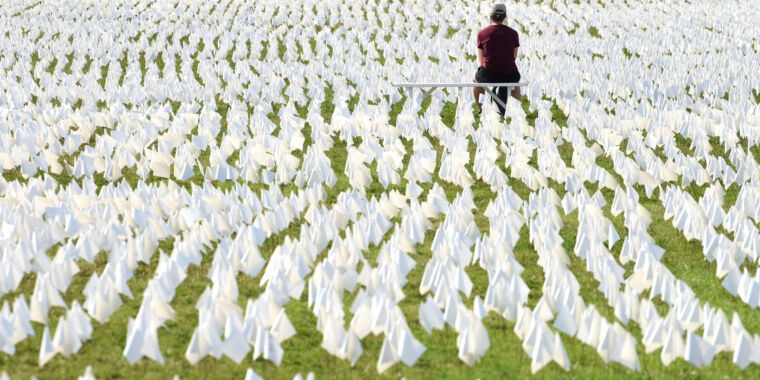 It is estimated that 14.91 million people worldwide died in 2020 and 2021 due to the COVID-19 pandemic. analysis of global redundant deaths published Thursday by the World Health Organization.
The estimate, with a 95 percent confidence interval of 13.3 million to 16.6 million, is much higher than the number of reported deaths directly caused by COVID-19 during that time, which is estimated at about 5.42 million. But estimates of the excess number of deaths are trying to cover the true number of deaths from the pandemic – direct and indirect deaths. The estimate is made by comparing the number of deaths that occurred over a period of time with those expected during that period based on historical mortality and simulation data. Such simulations also take into account historical differences, such as fewer road vehicles and deaths from influenza during a pandemic due to mobility and health restrictions.
Thus, redundant mortality estimates aim to cover not only reported deaths from COVID-19, but also unregistered deaths from COVID-19, as well as deaths indirectly caused by COVID-19. These include people who die from preventable diseases not related to COVID-19 because they have delayed or avoided medical care for fear of infection, or because their health care system has been overloaded with patients with COVID-19 and not was able to provide optimal assistance.
"These sober data show not only the impact of the pandemic, but also the need for all countries to invest in more sustainable health systems that can support basic health services during crises, including stronger health information systems," said the WHO Director-General. dr. This is stated in a statement by Tedras Adhanom Hebrees.
Estimates may point to countries that have struggled to respond to the pandemic and the actual devastating casualties.
It is reported, for example, India postponed the release of the WHO analysis for several months due to a dispute over estimates. The WHO estimates that 4.74 million people died in India in 2020 and 2021 due to the pandemic, which is almost a third of the total number of deaths from the pandemic in the world. India has previously reported only 481,500 deaths during this period.
In total, only 10 countries accounted for 68 percent of deaths: India, Russia, Indonesia, the United States, Brazil, Mexico, Peru, Turkey, Egypt and Iran. The analysis also shattered the excess deaths by gender and age, finding that men accounted for the majority of deaths (57 percent of men), as did the elderly. All data can be found here.
The analysis estimates that the death toll in the U.S. by the end of 2021 had reached nearly 932,500. 848,000 deaths directly caused by COVID-19 during this period, while the reported number of deaths from COVID-19 is now 997,000. The U.S. Centers for Disease Control and Prevention has its own estimate of pandemic mortality, which is now in about 1.12 million.
https://arstechnica.com/?p=1852586