Hello Neighbor x Khalil's
4757 Baum Boulevard, Bloomfield. khalilsrestaurant.com
Hello Neighbor will work with Khalil's restaurant to host a dinner for 50 people to support their refugee resettlement efforts. Since the beginning of the year Hello Neighbor has relocated 206 Afghan refugees and they plan to do even more. This series of dinners, which will take place on April 5, 12 and 26 at 18.00, will feature meat and vegetarian dishes. You can register for the event by visiting the Hello Neighbor website.
click to enlarge
Lucy Ban Mi.
2216 Penn Ave., Strip District. instagram.com/lucybanhmi
Lucy Ban Mi, a popular sandwich kiosk outside Bar Mark in Strip County, has triumphantly returned to the neighborhood and is now serving ban mi just before spring.
Onion Maiden
639 E. Warrington Ave., Allenttown. onionmaiden.com
This popular vegan restaurant has announced a new brunch menu that includes two new mimosas and dishes such as salty cereals, eggplant sandwiches and waffles with blueberries and lemon. On Sunday, March 27, from 12 to 9, they will also organize a kitchen, which will feature vegan ribs or sandwiches with chicken.
click to enlarge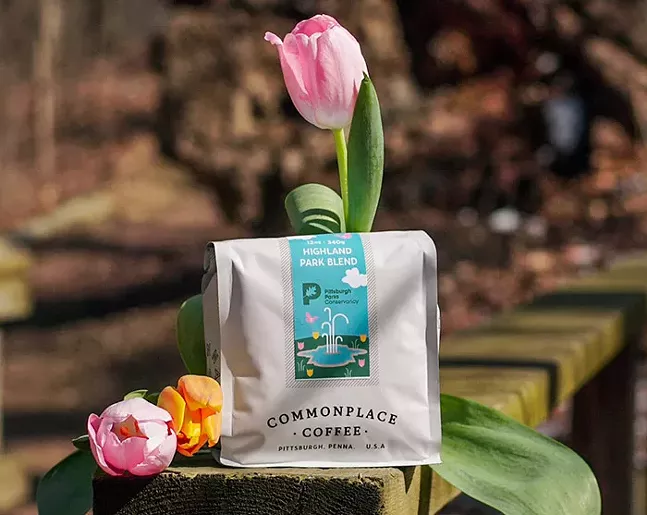 Regular coffee
5827 Forbes Ave., Squirrel Hill. commonplacecoffee.com
The next Commonplace Coffee blend in their collaboration with the Pittsburgh Parks Conservancy is ready to meet the public. Highland Park Blend is a special blend that comes in 12 ounces. bag. Coffee is a blend of 50% Mapendo and 50% Duromina, and has "sweetness and body" in the blend. Coffee can be purchased at the Commonplace or online.
China Lin
5500 Butler St., Lawrenceville. chinalinpa.com
In a letter published before Reddit, it seems that a favorite Chinese place in Lawrenceville is closing its doors. The letter thanks all the "valued customers" who have visited the restaurant for many years before wishing everyone good health. The letter also says that the rental of the restaurant will end on March 31, and that the owners have failed to reach an agreement with the landlord, and as a result they are closing the store.
Louis Bar
330 North Shore Drive, North Side. barlouie.com
On Thursday, March 24, as National Cocktail Day, Bar Louie encourages you to celebrate their limited edition Winter Citrus Punch, which benefits Against Hunger. The bar will donate $ 1 from each purchase to the cause. They will also feature specialty drinks, including premium cocktails with disposable alcoholic beverages for $ 5, branded martinis for $ 6 and individual homemade premium cocktails.
Gluten-free goat
4905 Penn Avenue, Garfield. glutenfreegoat.com
Every Friday through April 8, this gluten-free restaurant will host allergy-free fried fish for those who are allergic to gluten. The dish includes a fresh slice of fried fish served on gluten-free buns, with a homemade cabbage salad, freshly made french fries and chocolate chip cookies for dessert, all for $ 24.99. All products are gluten free, soy, peanuts and wood nuts.