Pennsylvania
The transformation of the Sharswood section continues Local news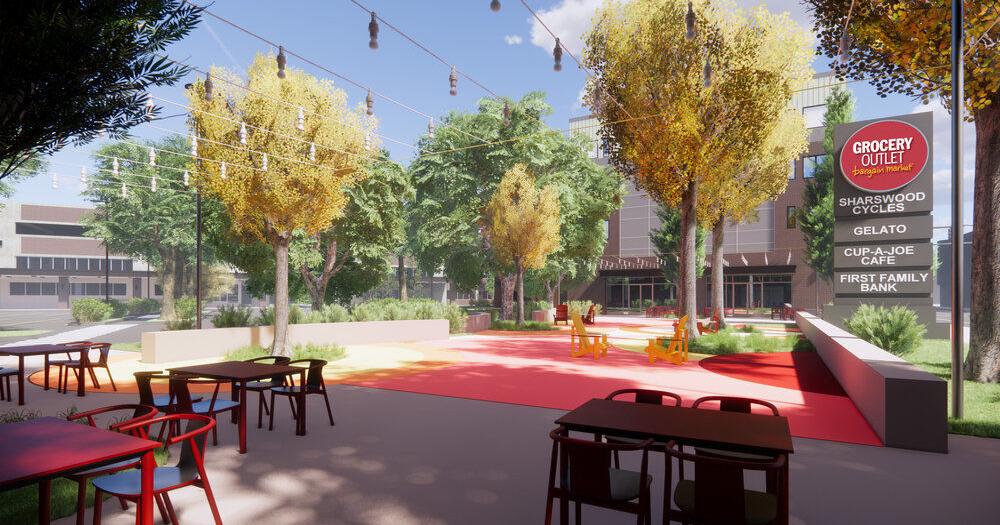 Another part of the ambitious multimillion-dollar plan to transform the Sharswood neighborhood has emerged, this time a breakthrough for about 60 affordable modern townhouses by urban housing agencies as part of a public-private partnership.
The Sharswood Crossing building will have 30 townhouses with three bedrooms, 28 townhouses with two bedrooms and one townhouse with one bedroom.
The co-developers are the Housing Administration of Philadelphia and Hunt / Penrose. Hunt / Penrose will also co-own with the Sharswood Community Civic Association, a nonprofit community partner.
The Sharswood crossing is expected to be completed in a year.
"This new construction brings new life to previously desolate and abandoned neighborhoods in Sharswood," said PHA President / CEO Kelvin A. Jeremiah. "Moreover, family townhouses in Sharswood Crossing are better at accepting residents when their life situation changes."
In April 2020, the PHA received a $ 30 million Choice Neighborhoods grant from the U.S. Department of Housing and Development to support efforts to transform the area, which since the 1960s has been a major 8-acre low-income project known as apartments Blumberg, which had three high-rise buildings and 15 low-rise ones. The complex was demolished in March 2016.
Since the start of work on the Sharswood Transformation Plan in 2016, 309 units have been completed, including 140 single-family homes; reconstruction of Sharswood Tower (94 units) and Brigadier General Hazel Johnson Brown's Veterans Center in HELP Philadelphia VI (55 units), which has apartments for seniors and veterans. In addition, Habitat for Humanity has built 20 homes in Oxford Green.
"PHA is fully committed to meeting the needs of its residents and providing a full range of modern housing options," Jeremiah said. "Every new breakthrough in Sharswood is based on the promise we made to this community during our meetings with residents six years ago."
In addition, it is planned to complete the construction of Sharswood Ridge, a multifunctional shopping center and apartment buildings on 20th and Ridge Avenue, worth $ 52 million, which will include a grocery outlet, a chain of discount supermarkets, Santander Bank, Everest. Emergency and Wingstop Restaurant.
Other partners include SHIFT Capital and Mosaic Development Partners, which will manage the 234,000-square-foot shopping mall and apartments. The building will have 98 leases with different incomes and is expected to create 200 construction and about 200 permanent jobs. Construction is scheduled to be completed in 2022.
At the same time, the development of Sharswood Crossing is led by Pennrose Properties, which is funded by $ 7 million from the PHA. Of the 59 units most will be limited to different income levels to maintain affordability. About 30 units will have vouchers provided by PHA.
"We are excited to join the Philadelphia Project and Housing Management partners as we begin the exciting next phase of Sharswood's comprehensive transformation plan," said Jacob Fisher, Pennrose's regional vice president. "PHA has been reviving the Sharswood community for many years, and Phase II Hunt / Pennrose will add an additional 59 high-quality and affordable apartments in an area facing rapid gentrification."
City Council President Darrell L. Clark said the city is in dire need of affordable housing.
"With each new affordable housing development in Sharswood, we are transforming this part of North Philadelphia – one building at a time," Clark said.
Other development partners are the City of Philadelphia, Pennsylvania, the Pennsylvania Housing and Financing Agency, RBC Capital Markets, Citizens Bank, Lument and Freddie Mac.
"PHA, its development partners and locals have planned and worked together to review this neighborhood as affordable and choice," said state spokeswoman Don Bulak, D-195 District. "It's so exciting to support and see another project being done to that end."
https://www.phillytrib.com/news/local_news/sharswood-sections-transformation-continues/article_11150a27-67ea-59fc-8551-360e58d82967.html