US & World
Vigil, rally scheduled for the 2nd anniversary of the assassination of George Floyd – NBC10 Philadelphia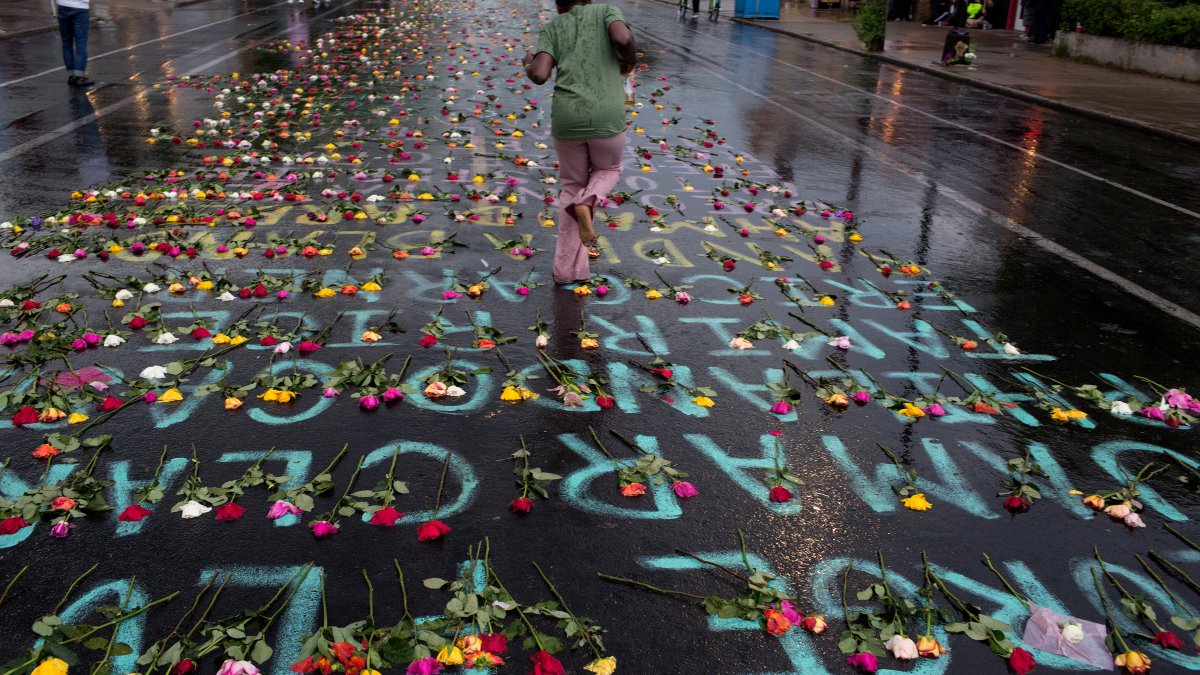 Honoring the memory of George Floyd by candlelight at the crossroads where he died was one of the memories planned for the second anniversary of the Black Man murder at the hands of Minneapolis police officers.
Activists plan vigil along with rally at governor's residence in St. Paul for two years Floyd's death on May 25, 2020which protests erupted in Minneapolis and around the world, as videos from observers quickly spread.
The intersection of 38th and Chicago streets after his death became unofficially known as George Floyd Square, and at the center of the memorials was a large sculpture of a clenched fist. The city planned to unveil a street sign that officially christened the corner of George Perry Floyd Square just before the start of the vigil, which included Floyd's brother Terrence.
Later events include a gathering of families of loved ones killed in police clashes on Thursday and a fundraising party on Friday to raise money to save donations left by protesters and mourners at the crossroads where Floyd was killed.
An all-day festival and a concert at the crossroads are also scheduled for Saturday.
Floyd, 46, died after officer Derek Chauvin, who is white, pressed his knee to Floyd's neck for 9 and a half minutes when Floyd was handcuffed and asked that he could not breathe.
Shavin is serving 22 and a half years in prison after being convicted on state charges of murder and manslaughter last year. The ex-officer also pleaded guilty to violating Floyd's civil rights in a federal case, where he now faces 20 to 25 years in prison.
The trials of former officers J. are scheduled for June. Alexander Kueng and Tou Thao on public charges. Last week, Thomas Lane pleaded guilty to aiding and abetting second-degree manslaughter for his role in Floyd's murder, months after all three former officers were convicted in February on federal charges of intentionally violating Floyd's rights.
---
Mohamed Ibrahim is a member of the Associated Press / Report for America Statehouse News Initiative. Reporting for America is a nonprofit national service program that puts journalists in local newsrooms to report on closed topics.
Minneapolis photographer Uzoma Abbasi was invited to follow George Floyd's family after his assassination in May 2020, which sparked mass protests across the country. He took more than 30,000 photographs to "document humanity around George." NBCLX member Greg Bledsoe brings his family geography project to Minneapolis to share powerful images of Abbas and his story.
https://www.nbcphiladelphia.com/news/national-international/vigil-rally-for-2nd-anniversary-george-floyd-killing/3250599/