Business
Wells Fargo approves refinancing loan less for blacks Business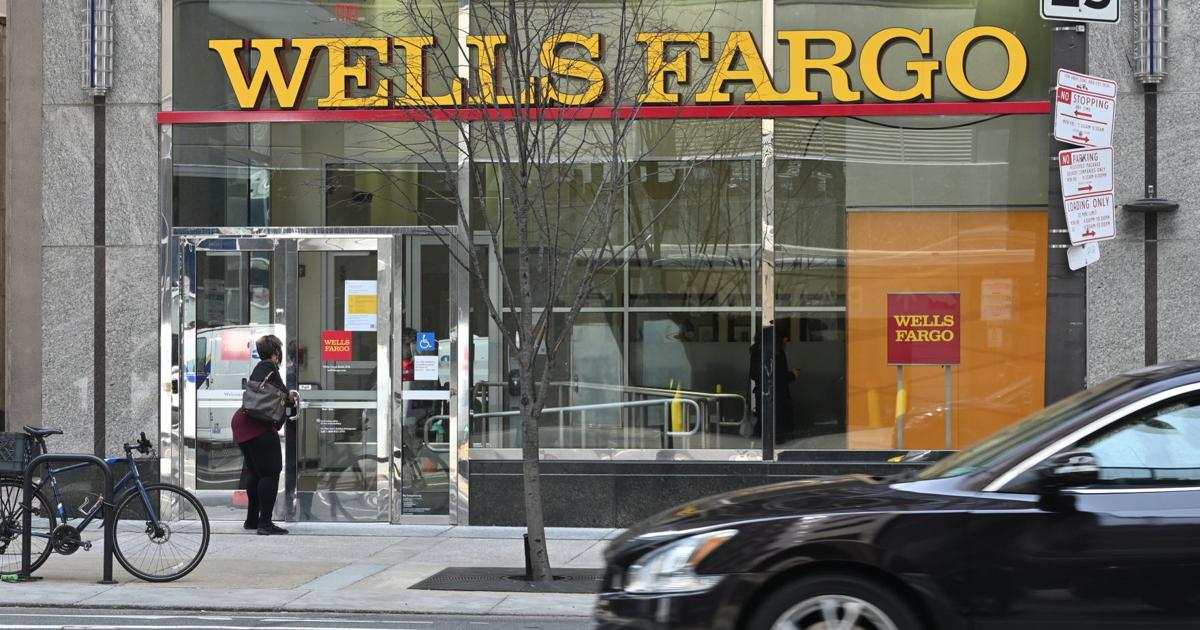 In 2020, Wells Fargo approved 47% of mortgage refinancing applications for black homeowners nationwide, compared to 72% of white homeowners, according to analysis by federal mortgage statistics Bloomberg News.
For comparison, in 2020 JPMorgan Chase & Co. approved 81% of Black refinancing loans compared to 90% for white refinancing loans; Bank of America Corp. approved 66% of black applicants compared to 78% of white applicants in the same year; and Rocket Mortgage, LLC approved 79% of black homeowners refinancing loans, compared to 86% of white homeowners refinancing loans, according to Bloomberg News.
In an environment of low interest rates, refinancing mortgages is important during an economic downturn caused by a pandemic because they can reduce a homeowner's monthly mortgage payment, cash flow and even reduce the risk of default. Earlier this month, the Federal Reserve said it would raise rates several times this year. And many people will miss the refinancing boom.
For example, if someone had a 30-year fixed-rate mortgage, $ 100,000 for three years at an interest rate of 6.5% and refinancing at a rate of 5% – you would save $ 114 a month or about $ 29,000 over the entire term of the loan. , according to Freddie Mac Mortgage. Closing costs can be paid in advance or included in your monthly mortgage payment
"We believe this story ignored important information about Wells Fargo's lending to black homeowners and the full range of our efforts to help meet the housing needs of different clients, and relied on an analysis designed to present a distorted picture of our lending," it said. spokesman for Wells Fargo. "Here are some important facts that provide additional context to our support for mortgage lending to black homeowners:"
In 2020, Wells Fargo helped more black homeowners refinance their mortgages than any of the other largest banks.
The 83% increase in our refinancing loans to black homeowners in 2020 compared to 2019 has also been the biggest increase among the largest banks.
In 2021, we increased this amount by 88%.
In 2020, if we include loans obtained by Wells Fargo, and loans we purchased from correspondent sellers, Wells Fargo financed twice as many loans to black customers than the next largest bank-financing.
Moreover, over the last decade (2011 – 2020) Wells Fargo has helped as many black families to buy homes as the next three largest bank lenders combined.
"Most importantly, we are confident that our underwriting techniques are consistently applied regardless of the client's race or ethnicity," a Wells Fargo spokesman said.
A group of U.S. senators wrote a letter to the Bureau of Consumer Financial Protection expressing their concern about the Bloomberg story.
"We continue to monitor compliance with mortgage legislation and will take public action if necessary," said a spokesman for the bureau.
Established in 2010 during the Obama administration, the Office of Consumer Financial Protection aims to ensure that consumer financial markets work for consumers, suppliers and the economy. The bureau also protects consumers from unfair, deceptive and abusive practices and can take action against companies that break the law.
Separately, Aaron Braxton, who is black and tried to refinance his mortgage at Wells Fargo, filed a lawsuit on March 18 in the U.S. District Court in Northern California, accusing him of racial discrimination, according to the New York Times. Braxton links his suit to a Bloomberg report.
In the lawsuit, Braxton's lawyers claim that Wells Fargo's lending algorithms have heightened the historical racism of the US financial system.
"We are currently reviewing a recent statement in California and have not yet commented on the matter," a Wells Fargo spokesman said.
Earlier this month, the Federal Reserve Bank of Philadelphia released a report saying that while the mortgage refinancing business grew more than 200% in Pennsylvania, New Jersey and Delaware in 2020 during the pandemic, growth rates for blacks and low and moderate homeowners ranged from 85% to 178%. The refinancing growth rate for black and low and moderate homeowners was about 50% -75% of the growth rate for borrowers as a whole.
Of course, the money saved from refinanced mortgages is often used to pay for home improvement, higher education, starting a business or buying additional housing.
According to Bloomberg, over the past two years, homeowners in the U.S. have refinanced nearly $ 5 trillion, saving white homeowners about $ 3.8 billion a year. By comparison, black homeowners saved $ 198 million a year over the same time period. As the Federal Reserve begins to raise interest rates, many bank customers will lose the ability to refinance their mortgages and save money.
In Bloomberg history, several Wells Fargo customers reported low-value properties in black neighborhoods and phone calls from predominantly black zip codes were forwarded to white offices rather than the nearest office nearby.
In 2012, Wells Fargo agreed to pay $ 184 million to pay off accusations from the United States for unfairly pushing blacks and Latinos into mortgages. The bank then charged them higher commissions and interest rates.
On Wednesday, the director of the Bureau for Financial Protection of Consumer Rights Rohit Chopra made a statement on discriminatory assessment of property and equity. This week, the Bureau's task force, which is investigating the issue, released a report.
"Today's report emphasizes the crucial importance of a fair and accurate valuation of residential real estate," Chopra said. "Discriminatory assessment of housing, calculated using an algorithm or conducted in person, undermines the long-standing goals of fair housing and fair lending in our country. I appreciate the work of Secretary Marcia Fudge and Ambassador Susan Rice in leading this effort. The CFPB will take a number of steps to further develop the task force. "
https://www.phillytrib.com/news/business/wells-fargo-refinancing-loan-approvals-lower-for-blacks/article_379b95bd-d8a7-5402-abb9-d569c68bbbc6.html