Uncategorized
Women over 50 share their thoughts on meaningful living Lifestyle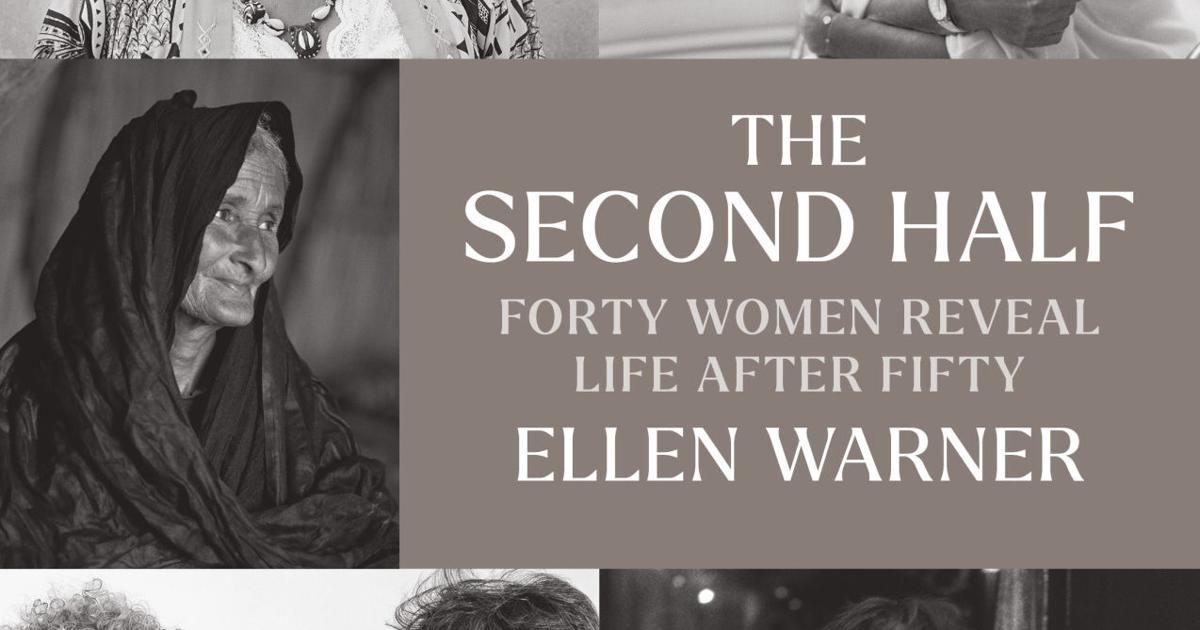 I admire the opportunities to ask older people about what they have learned. My family asked me not to talk to random strangers, but my endless curiosity provided food in my professional life and guidance in personal affairs. Reading Ellen Warner's book "The Second Half: Forty Women Reveal Life After Fifty" is like having one of those intimate conversations with each of the 40 women from around the world as they share their experiences of formation and advice for the younger generations. Their ideas are especially valuable in a country where intergenerational learning is often lost, where finding housing for our older family members is more common than relocating them to our homes.
"The Second Half" describes a select group of interesting women who have succeeded and used their past experiences as "compost for what grows in the second half," as one of the book's themes, Luis Teisch, a shaman and spiritual anthropologist, aptly noted. describes it. Many of the women suffered from wars, coups, poverty, racism and other forms of oppression. While some experienced life privileges, all had their share of hardships. How women coped with their problems is instructive. Everyone looks to the future with a sense of balance.
Warner, whose career as a photojournalist spans more than 50 years, took 15 years to complete the book. She captures fascinating portraits of her subjects, receiving from them a description of what she feels in the second half of life. Some women are over 100 years old. How to deal with, as Teish says, "reduced cooperation with [the] whole "? How do you have fun when the end of life is approaching? The answers are personal but not complicated, simple but not easy.
Odette Walling, a survivor of the concentration camp, advises the youngest among us to take the time march. "There's nothing more annoying than women who want to play in their twenties as they get older," she says. Marilyn Preston, an Emmy Award-winning TV producer and journalist, echoes this sense of recognition: "True freedom is an internal agreement with the unfolding of life." Gene Angel, a lawyer who was educated at Harvard, with a serious illness, explains that she can no longer eat and talk, but refuses to give up life and believes that the struggle brings its rewards. (Angel is one of a number of women who died after Warner interviewed her.) Ada Gates, the first woman in North America to be licensed to shoe purebred horses, says that after a significant lifelong loss she no longer feels fear. Moving away from the less important, being generous, practicing gratitude, staying in the present and finding a purpose are lifestyles that are repeatedly called for in the book.
The inclusion of Warner women from other cultures offers perspectives that are not often expressed in the Western world. One woman from a very paternalistic society finds a way to fight the deprivation of her children by her husband. Others learn to cope with second wives. Saudi nephrologist (kidney doctor) Fatiya Al Sulimani recalls that she fought for her right to scientific education. She also advises young women to take care of their husbands. Saharan nomad Fatma Duffen urges readers to give neighbors everything they ask for if the reader owns it and the neighbor does not. While the stories combine themes of love and faith, the expression differs depending on the cultural point through which a woman sees the circumstances of her life.
The "second half" emphasizes that aging and aging should not be synonymous. In the foreword to the book, Eric Jong wonders if we can go back to the time when aging faces are embraced. Can we appreciate our lines of laughter? Perhaps they can be welcomed as a map of their lives.
My only criticism of the "Second Half" is that Warner chose only 40 of the many interviews she conducted. I craved more of these women's rough stories and wise advice. As the late American activist and magazine publisher Francis Lear once said, "I believe the second half of life should be better than the first. The first half is to find out how you do it. And the second half enjoys it. " The women presented in The Second Half vividly illustrate the veracity of this observation.
"The Second Half: Forty Women Reveal Life After Fifty" Ellen Warner, Brandeis University Press., 257 pages, $ 35